Seminar Series
Bringing together academics, practitioners, and students
Our seminars cover a wide range of topics including modeling, decision-making, sustainability, and public policy, and are designed to be accessible to both beginners and experienced audiences. The Seminar Series provides a valuable forum for learning, sharing, and collaborating on the application of System Dynamics to real-world challenges.
All seminars and recordings are free for members. The general public is welcome to join for a nominal fee. Join now and unlock all benefits!
Get a Membership
Watch Recordings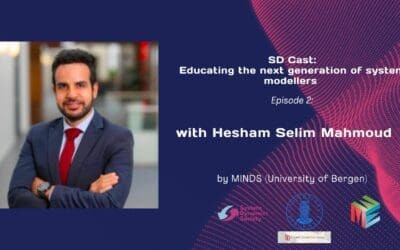 Machine Learning and System Dynamics: a Threat or an Opportunity? The recent webinar presented by Hesham Mahmoud, an experienced professional in the fields of multinational corporations, academia, and the United Nations, focused on the intersection of Machine Learning...