Call for Presenters: Seminar Series
We at the System Dynamics Society are continually seeking vibrant and knowledgeable presenters for our ongoing Seminar Series. As we unfold the calendar, there's always a place for more insights, experiences, and expertise to enrich our global community. The floor is open for ideas throughout the year, keeping our series diverse and timely. These seminars are our most popular events and range from 60 (at roundtables) to 560 attendees (at free hands-on seminars).
Present a Seminar
We are seeking dynamic and engaging speakers to contribute to our diverse lineup of events, which cover a wide range of topics including modeling, decision-making, sustainability, and public policy. Our seminars are designed to be accessible to both beginners and experienced audiences and provide a valuable forum for learning, sharing, and collaborating on the application of System Dynamics to real-world challenges.
Reasons to Present
Showcase Your Work: Present your research, run a workshop, or lead a hands-on practice session to a global audience.
Network and Connect: Engage with academics, practitioners, and students from around the world.
Strengthen the Field: Contribute to the promotion of systems thinking and System Dynamics, and help develop skills to effectively apply these approaches.
How to Submit Your Proposal
Submit your seminar proposal anytime by completing the form below. Provide details about your proposed topic, format, and availability. Remember, all seminars and recordings are free for members, and the general public is welcome to join for a nominal fee.
Types of Seminars You Can Lead
Learn more about our type of Seminars and submit your proposal:
Single Presentation: for practitioners and academics who want to showcase their work to our community. We're looking for high-quality work, especially work with positive outcomes applying System Dynamics and/or systems thinking for better decision-making. For example, Andrew Jones shared his valuable Top 10 Tips to Engage People With a System Dynamics Model with over 250 participants.
Panel: formed by two or more presenters about a single topic aiming at a discussion and exchange of ideas. This format is great for demonstrating the adaptability of System Dynamics in solving complex problems. The System Dynamics for Climate Change Mitigation panel gathered together presenters with different perspectives from Climate Interactive, Millenium Institute, and The Climate Initiative at Umass Lowell.
Workshop: help our community to develop specific skills and engage in intensive discussion on a particular subject. At the beginning of 2021, we had a workshop on Group Model Building Online where a group of researchers shared their experience and materials.
Hands-on Practice: guide our audience on a step-by-step practice. Help them develop specific skills such as basics of System Dynamics modeling, Causal Loop Diagramming, use of software features, and much more. With over 560 attendees, the Introduction to Modelling Process seminar allowed participants to take their first steps in System Dynamics modeling.
Roundtable: we want to hear the opinions of our members on several topics. The roundtable setting helps us give voice to all attendees and hone our efforts on what's most important for our community. With the help of facilitators and the Miro platform, we were able to gather opinions on How to Get System Dynamics into University Programs.
Sponsor a Seminar
We are continuously looking for sponsors to make more seminars accessible to everyone. Contact us at office@systemdynamics.org if your organization is interested in sponsoring a seminar. Join us in making the System Dynamics Society Seminar Series a ceaseless source of learning, sharing, and community building!
Submit your ideas using the form below:
Honoring Excellence: A Glimpse into the Awards of the International System Dynamics Conference The International System Dynamics Conference brings together experts, practitioners, and students to exchange ideas, showcase real-world applications, and celebrate...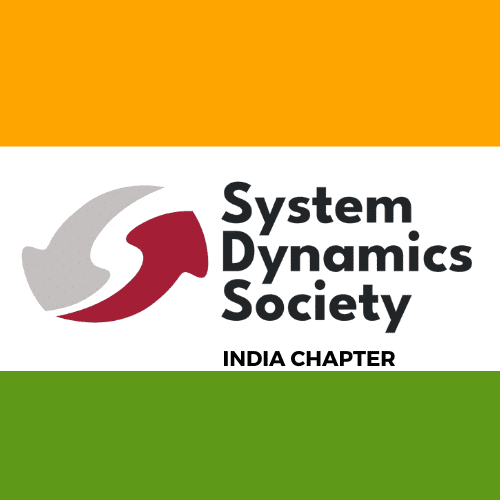 We are very excited to invite you to another year-end meet up and chat, this time featuring Bob Eberlein – who has been a vital member of the SDS since its early days and also a pivotal developer of Vensim, and now Stella – some of the most widely used...
The World Bank Uses System Dynamics to Identify Root Causes of Poverty EXECUTIVE Summary Madagascar has one of the highest poverty rates in the world. In 2022, an astonishingly three out of every four people in Madagascar lived below the poverty line. Poverty has...
Fast-Track Cities Uses System Dynamics to Enhance HIV Care EXECUTIVE Summary Low levels of viral suppression at 69% for people with HIV make it hard to believe the 95% target level will be achieved by 2030 in St. Louis, USA. As a solution, Fast-Track Cities-STL opted...
System Dynamics Unravels ICU Tensions at the Portuguese Oncology Institute EXECUTIVE Summary The Portuguese Oncology Institute (IPO) faced a critical challenge in its intensive care unit (ICU) where doctors and nurses experienced high turnover due to tensions with...