South Africa Chapter Conference #InTheLoop
South Africa Chapter Annual Conference
Transforming our World of  Systems
November 16 – 18 | FREE Registration
The South Africa System Dynamics Chapter (SASDC) is hosting its 10th annual Conference to create a networking platform for researchers to present novel work that contributes to data analytics, systems thinking, System Dynamics, systems engineering, and operations research. 
To celebrate reaching a decade milestone at the conference registrations are FREE! The theme is Transforming our World of  Systems. The program includes presentations and workshops.
Articles
Proceedings of the National Academy of Sciences (PNAS)
From Climate Endgame to Climate Long Game – read
Systems
How Can a Community Pursue Equitable Health and Well-Being after a Severe Shock? Ideas from an Exploratory Simulation Model – read
Emergence of a Norm from Resistance: Using Simulation to Explore the Macro Implications of Social Identity Theory – read
Journal of Artificial Societies and Social Simulation
Conflicting Information and Compliance with COVID-19 Behavioral Recommendations – read
A Close-Up on Our New Look We are excited to reveal our new logo and branding, embodying the System Dynamics Society's values and vision for the future. The looped arrows with an S curve symbolize growth, change over time, and commitment to raising complex...
Celebrating Women's International Day Over the past several decades, more women have become part of the System Dynamics field, greatly increasing gender diversity in our discipline. We have many amazing, inspiring, brilliant, and visionary female leaders. Today...
Documenting The Modeling Process #InTheLoop Documenting the Modeling Process December 07 at 11 am NY | 4 pm London | 11 pm Beijing | Time Converter Join us for another webinar! This presentation will describe data structuring and then focus on the many advantages of...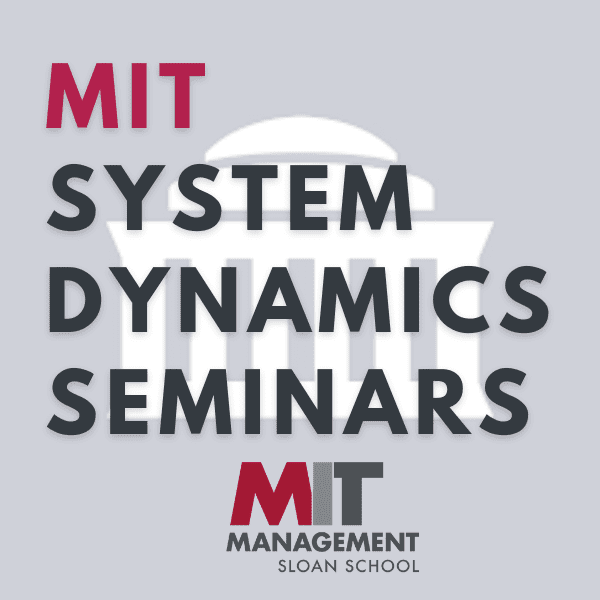 Please visit the MIT System Dynamics Seminars page for more information. You are invited to attend the System Dynamics Seminar being held on Friday, December 8th from 12:30-2:00pm EST in the Jay W. Forrester conference room, E62-450, or via...
The World Bank Uses System Dynamics to Identify Root Causes of Poverty EXECUTIVE Summary Madagascar has one of the highest poverty rates in the world. In 2022, an astonishingly three out of every four people in Madagascar lived below the poverty line. Poverty has...
Fast-Track Cities Uses System Dynamics to Enhance HIV Care EXECUTIVE Summary Low levels of viral suppression at 69% for people with HIV make it hard to believe the 95% target level will be achieved by 2030 in St. Louis, USA. As a solution, Fast-Track Cities-STL opted...
System Dynamics Unravels ICU Tensions at the Portuguese Oncology Institute EXECUTIVE Summary The Portuguese Oncology Institute (IPO) faced a critical challenge in its intensive care unit (ICU) where doctors and nurses experienced high turnover due to tensions with...