From insights to action: Resilience to global problems
The International System Dynamics Conference is an annual event where people from all over the world interested in the practice of System Dynamics and systems thinking gather. Now in its 39th year, the Conference appeals to audiences across industry and academia. These conferences introduce newcomers to the field, keep practitioners aware of current developments, and provide unparalleled networking opportunities. Participants come from business, universities, K-12 education, not-for-profits, government, consulting, the healthcare sector, and beyond.  This year's conference will be held virtually – if circumstances change we may also consider gatherings in Chicago and elsewhere – stay tuned.
In this year's conference, we will explore how System Dynamics allows us to generate insight into the drivers of problems and the design of solutions in highly interconnected dynamic systems. Some of the current problems that the world faces (such as COVID-19, climate change, poverty, etc.) are of such complexity that it is nearly impossible to build adequate insight without structured approaches like System Dynamics. The 2021 International System Dynamics Conference will include rigorous dialogue and exchange of ideas about resilience to global problems, how to design solutions to these problems, and how we might turn insight into action.
The Conference attracts a diverse list of speakers from all over the world. They share ideas and stories that inspire and empower attendees. 
In the present moment, upskilling has never been more important. Join hands-on workshops that will help you develop valuable skills.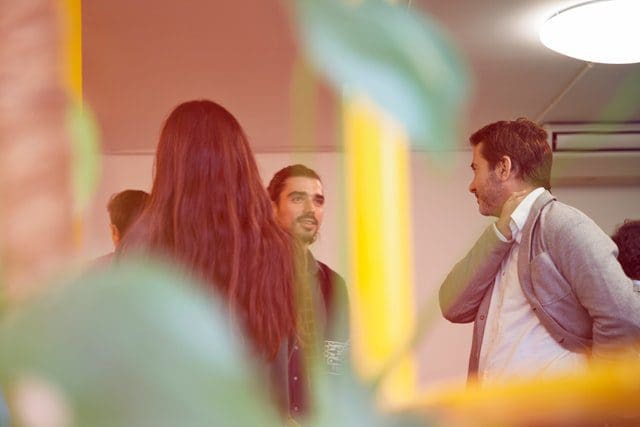 The Conference brings together professionals and organizations shaping the future of System Dynamics. Share your ideas, meet your future project partner, and seek advice from people with great experience.
Conference Plenary Speakers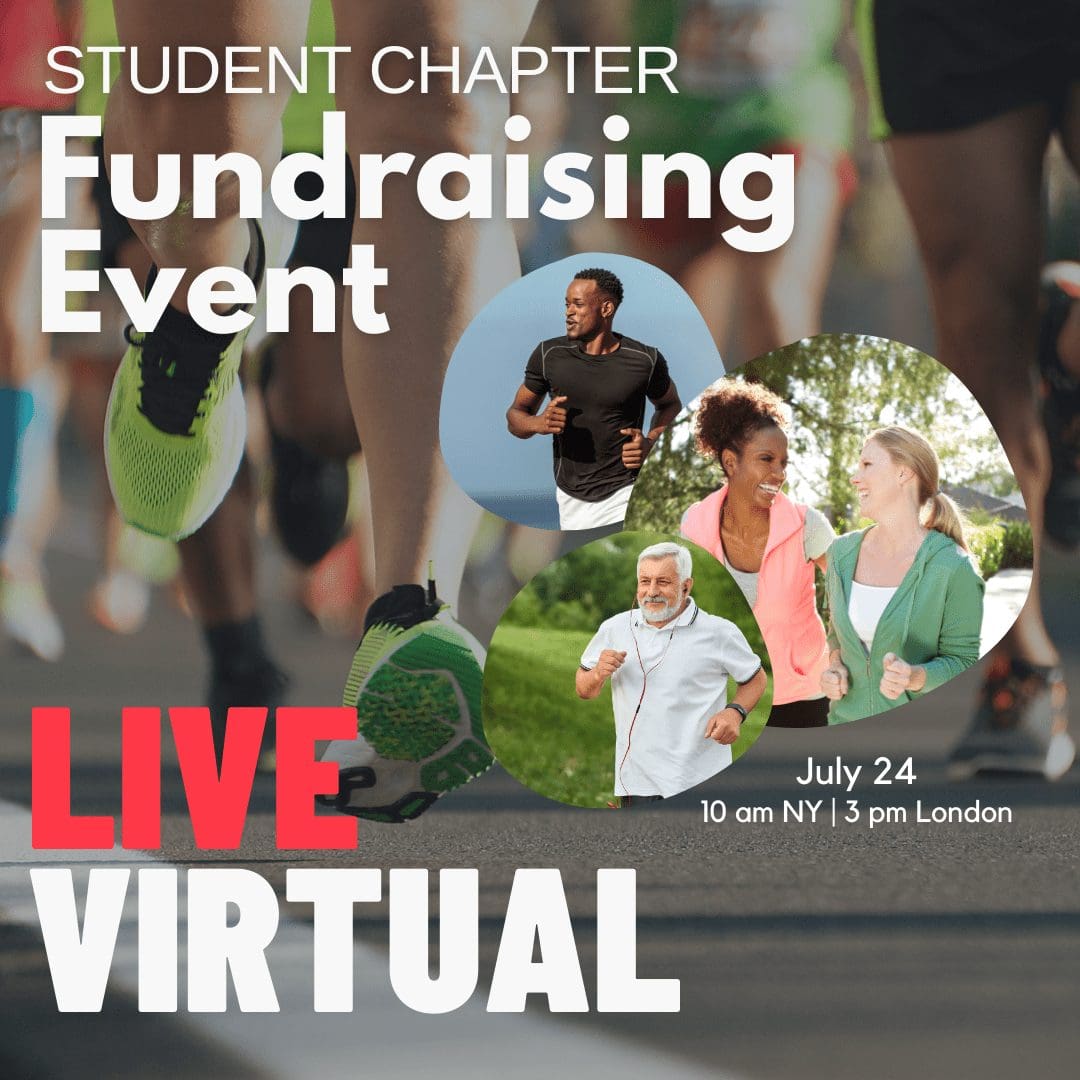 Warm-Up for the Conference!
Join us for a fun social event while providing needed support to grow the next generation of System Dynamicists.
Runners from all over the world will join together to run/walk, race, and cheer each other on every step of the way.
50% of the proceeds from contributions up to $2000 and thereafter 100% of the proceeds will accrue to the Student Chapter to support their activities including the annual Student-Organized Colloquium at our conference.
Saturday, July 24th, 2021 @ 10-11 am New York | 3-4 pm London | 10-11 pm Beijing
Can't make the time?  No worries, you can participate anytime within 24 hours after the race.
2021 Submission Window
January 27 – March 25
CALL FOR PAPERS, WORKSHOPS & CONTRIBUTIONS
From insights to action:   Resilience to global problems
The 39th International System Dynamics Conference will explore how System Dynamics allows us to generate insight into the drivers of problems and the design of solutions in highly interconnected dynamic systems. Some of the current problems that the world faces (such as COVID-19, climate change, poverty, etc.) are of such complexity that it is nearly impossible to build adequate insight without structured approaches like System Dynamics. The 2021 International System Dynamics Conference will include rigorous dialogue and exchange of ideas about resilience to global problems, how to design solutions to these problems, and how we might turn insight into action.
The program will include invited as well as contributed sessions.  Submissions are welcomed on all topics pertaining to System Dynamics, regardless of whether they easily fit within one or more of the conference threads defined below. We welcome all research and documented consulting activities in System Dynamics including applications of the methodology to solve real-world problems, new technical and software developments, and productive integration of complementary methodologies. Presented papers will include both quantitative and rigorous qualitative work on dynamic problems emphasizing feedback structure and the manner in which it generates behavior. We also welcome different analytic and computational approaches beyond stock and flow modeling, including discrete representations such as agent-based modeling with a focus on system behavior.  
In addition to the traditional research paper, we also encourage submissions of practitioner applications and work-in-progress. Previously published work may also be submitted with the permission of the Program Chairs. Special proposals for plenary or parallel sessions, panel discussions, roundtables, and other pre- or post-conference activities are encouraged. Proposals for workshops and tutorials are also welcome. If you have ideas for sessions and workshops focused on addressing practical issues in specific commercial or scientific fields, please contact the program chairs. 
COVID-19 (New)
Covers all aspects of the pandemic and its consequences, including disease dynamics, economic impacts, human behavior, business impacts, resource and security implications, social disruptions, and other related topics.
Chairs: Mohammad Jalali and Hazhir Rahmandad
Business
Features applications of System Dynamics in businesses and organizations including profitability, marketing, competitive dynamics, product launches, project dynamics, and accounting.
Thread Chairs:  Scott Rockart and Warren Farr
Environment 
Emphasizes dynamics of and policy for the environment including climate change, pollution, environmental regulation, and ecology.
Chairs: Allyson Beall King and Jake Jacobson
Human Behavior
Explores the dynamics in the social environments of families, communities, organizations, culture, and society including individual and social psychology.
Chairs: Shayne Gary and Erika Palmer
Information and Knowledge
Includes the dynamics of knowledge management, information systems, social network analysis, research & development, invention and innovation.
Chairs: Len Malczynski and Sara Metcalf
Learning and Teaching
Explores the manner in which system skills are taught and learned including pedagogy, learning experiments, curriculum development, workshop.
Chairs: Diana Fisher and Saras Chung
Operations
Includes business and other process operations including capacity management, quality control, operations management, supply chains, workflow, queuing, and workforce planning.
Chairs: Burcu Tan and Ed Anderson
Security
Investigates issues related to resilience, stability and security including but not limited to (financial & economic) crime, cyber security, physical security, misinformation, peace engineering (incl. military), crime & justice, social unrest, crisis & disaster management, and prepared readiness.
Chairs: Ignacio Martinez-Moyano and Saeed Langarudi
Stakeholder Engagement
Emphasizes engaging and influencing stakeholders through participatory activities such as group model building, facilitation, facilitated modeling, games and management flight simulators with emphasis on assessing the impact of the engagement.
Chairs: Etiënne Rouwette and Susan Howick
Artificial Intelligence and Data Analytics
Features issues or methodologies related to the application or integration of System Dynamics with Automated Intelligence, Big Data, Data Science, Predictive Analytics, or Machine Learning.
Chairs: Billy Schoenberg and Chintan Vaishnav
Economics
Features papers improving understanding of economic dynamics including macroeconomics, microeconomics, trade, business regulation, economic development, economic policy, insurance, and risk management.
Chairs:  Oleg Pavlov and Dave Wheat
Methodology 
Welcomes contributions of System Dynamics modeling and simulation including model development, model analysis, validation, graphical presentation formats, and computational techniques.
Chairs: Jeroen Struben and Yutaka Takahashi
Public Policy
Covers issues including governance, social welfare, equity, justice, political science, urban dynamics, infrastructure, and transportation.
Chairs: Rod MacDonald and Karim Chichakly
Resources
Addresses the understanding and management of resources including energy, electricity, fuels, food, metals and other renewable and nonrenewable resources.
Chairs: Todd BenDor and Bobby Jeffers
Strategy
Focuses on the development, communication and implementation of strategy, including strategic thinking, goal definition, and outcome measures for public and private organizations.
Chairs: Brad Morrison and Nici Zimmermann
Special Contributed Focus Area
Structural Racism
Includes work highlighting how system dynamics can help to understand the interconnected systems underlying structural violence, uncover leverage points for institutional reforms to create a more inclusive and equitable society, and avoid unintended consequences that would further exacerbate the marginalization of communities of color.
Focus Area Session Organizers: Peter Hovmand, Irene Headen, Kelsey Werner, and Braveheart Gillani
Sponsored by
Held the week before the annual conference, Summer School provides a unique opportunity to learn (or review) System Dynamics while getting exposure to real-world applications of the method. Seasoned instructors and teaching assistants provide in-depth instruction in this intensive course covering all aspects of System Dynamics simulation modeling. Both introductory and intermediate tracks are available to suit different learning levels.
A one-day event organized by the Student Chapter of the System Dynamics Society held on the first day of the Conference. It promotes dialogue among system dynamicists of varying fields, levels of training, and backgrounds and creates spaces to have meaningful conversations about the topics that we all care about so that everyone can share and receive feedback to improve their work.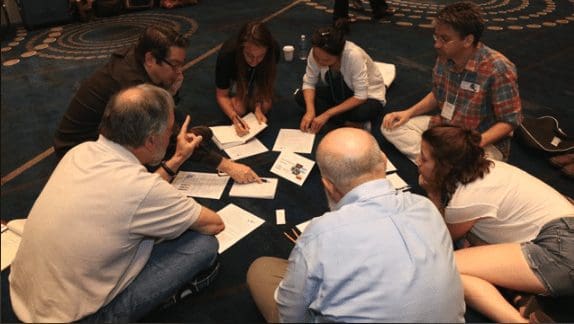 Held after the conference, seasoned mentors provide authors with one-on-one guidance and expertise in the development of their manuscript for submission to top academic journals in their chosen field. Expert mentors offer help in identifying appropriate journals, navigating the publishing process for their research,  and improving their papers to increase the odds of strong reviews and acceptance for publication.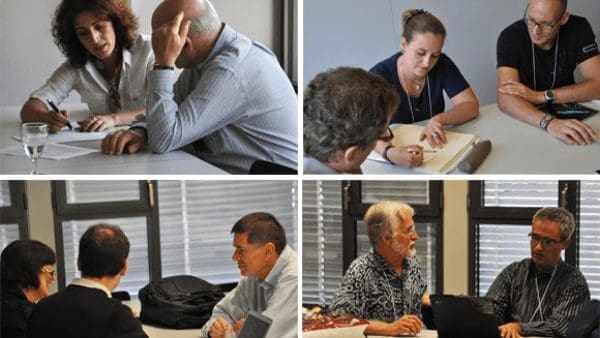 Seasoned mentors offer conference participants the opportunity to obtain one-on-one coaching on specific System Dynamics modeling questions. Questions may relate to a System Dynamics model that you are thinking about, studying, or developing.  All levels of modeling background are welcome, from beginner to advanced.  This is the perfect opportunity to get help from experts in the field.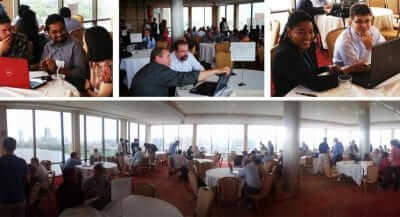 So, should you share your model? Definitely! Authors who are presenting model-based work will have an opportunity to show their model to others and let them interact with it.  The Model Expo is a chance to talk to people about how the models work, get important comments, and just show off.  
Special Meetings
Ideal for networking. Meet peers from different Special Interest Groups, Chapters, Committees, and other groups.
Want to schedule a meeting for your group? Contact us!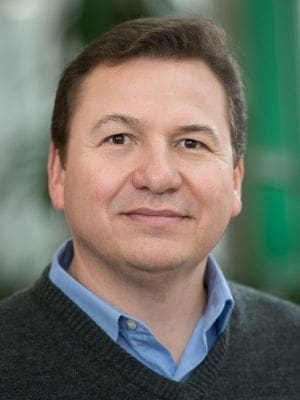 Ignacio Martinez-Moyano
Organizing & Program Chair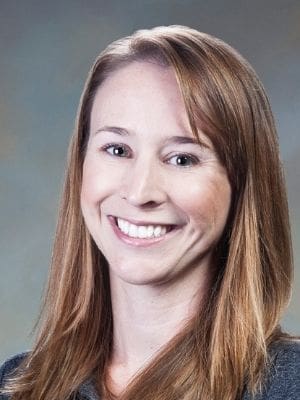 Asmeret Naugle
Program Chair
Camilo Olaya
Program Chair
Jack Homer
Workshop Chair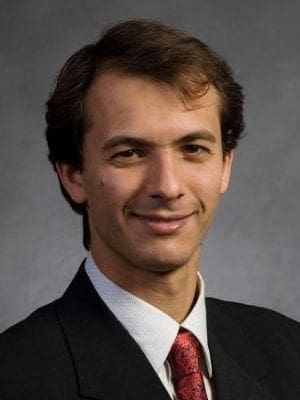 Hazhir Rahmandad
Workshop Chair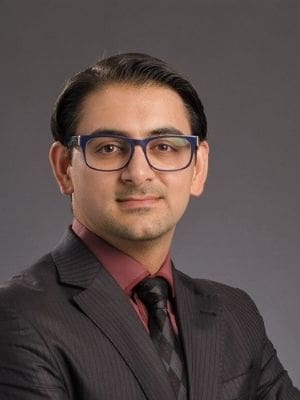 Mohammad Jalali
Work in Progress Coordination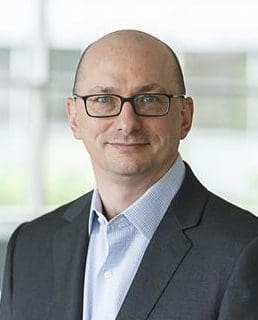 Shayne Gary
Publishing Assistance Workshop Organizer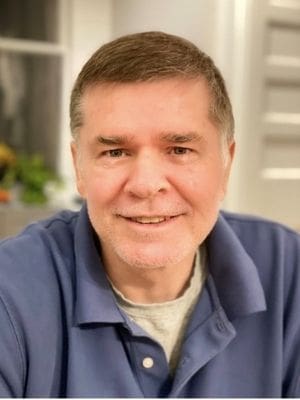 Rod Macdonald
Modeling Assistance Workshop Organizer
Gary Hirsch
Modeling Assistance Workshop Organizer
Cherie Dirk
Student-Organized Colloquium Chair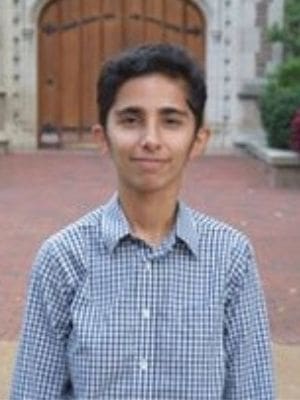 Braveheart Gillani
Student-Organized Colloquium Chair
We will again be hosting the conference virtually via Zoom. It will always be our priority to serve the Society's members. We deeply care about the health and safety of all who make our community so bright. The uncertainty of the situation does not allow us to ensure the safeness that a live event like the International System Dynamics Conference requires. 
The organizers are currently working to deliver a diverse, rich, and enjoyable experience for all participants. And while the current reality does not allow us to be there in person, we will be there virtually.  We hope to see you in person soon and we are considering alternatives once it becomes safe to host you live.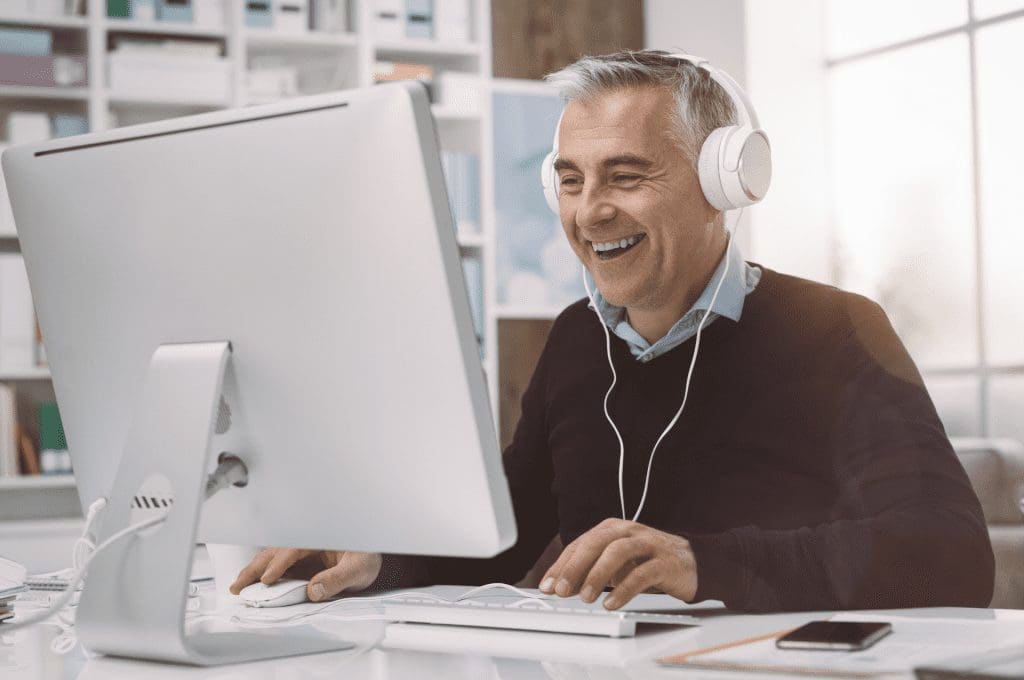 Overview of Conference Schedule
Detailed TABULAR Schedule
Chapters, SIGs and other Committees will hold their annual meetings in August, after the conference.