Webinar Highlights & Recording: Digital Twin Business Models for Strategy and Operational Management
We had the opportunity to delve into the world of business model simulations with industry experts Kim Warren, founder of Strategy Dynamics, and Martin Lycko, Customer Success Manager at Silico, this webinar provided invaluable insights into strategic planning and operational management using System Dynamics.
The concept of a "Digital Twin" is a dynamic virtual model of a business or part of a business. The transformative potential of digital twins lies in their capacity to closely mirror actual performance and predict the evolution of broader systemic influences. Lycko highlighted Silico's role in implementing effective digital twin architectures that can significantly improve organizational performance.
The participants were walked through examples where System Dynamics and digital twins had been leveraged to optimize business performance and drive competitive advantage. These examples underscored the expansive scope and adaptability of these business tools, validating their efficacy and viability.
In a rapidly evolving business landscape, the utilization of System Dynamics and Digital Twins presents a compelling approach to strategy and operational management. This enlightening webinar underscored the importance of these tools in enabling organizations to better understand their systems, optimize their performance, and drive competitive advantage. As we look to the future, it's clear that these innovative models will play an increasingly vital role in business planning and strategy.
Related Courses
Dynamic Business Modeling
An online course that guides you in creating a quantified, simulated "digital twin" of your business, highlighting inter-dependencies and feedback points.
Society members get a 20% discount
Strategy Dynamics for Leaders
An online course that will teach you how to build strategic plans with a digital twin of your business or challenge. Based on rock-solid strategy dynamics frameworks, you will have full confidence that your plans and decisions will achieve your performance targets.
Society members get a 20% discount
Watch the recording below
Whoops, this recording is available for members and ticket purchasers only. Please login to verify. If you're not a member, purchase a membership here. You can also buy a ticket to watch the recording here.
About the Speakers
Kim Warren is the founder of Strategy Dynamics, helping organizations improve their planning and strategy implementation. Kim spent 15 years in senior strategy roles in business before joining the Strategy faculty at London Business School, where he taught MBA and Executive programs. Realizing limitations with existing strategy methods, he developed powerful strategy dynamics frameworks. Kim is the author of several books, including Competitive Strategy Dynamics and Strategic Management Dynamics, and has collaborated with leading consulting firms to extend the scope of Strategy Dynamics' impact. His work has also been directly applicable to issues in international development. Kim has an engineering background, an MBA, and a Ph.D. from London Business School. He was awarded the Jay Wright Forrester Award by the International System Dynamics Society in 2005 and was the Society's President in 2013.
Martin Lycko is a Customer Success Manager at Silico. Silico's simulation platform empowers organizations to create Digital Twins that span teams and functions. With the ability to connect these Digital Twins to real-time data from across the organization, businesses can simulate the impact of decisions virtually in a Digital Twin of the Organisation.
Honoring Excellence: A Glimpse into the Awards of the International System Dynamics Conference The International System Dynamics Conference brings together experts, practitioners, and students to exchange ideas, showcase real-world applications, and celebrate...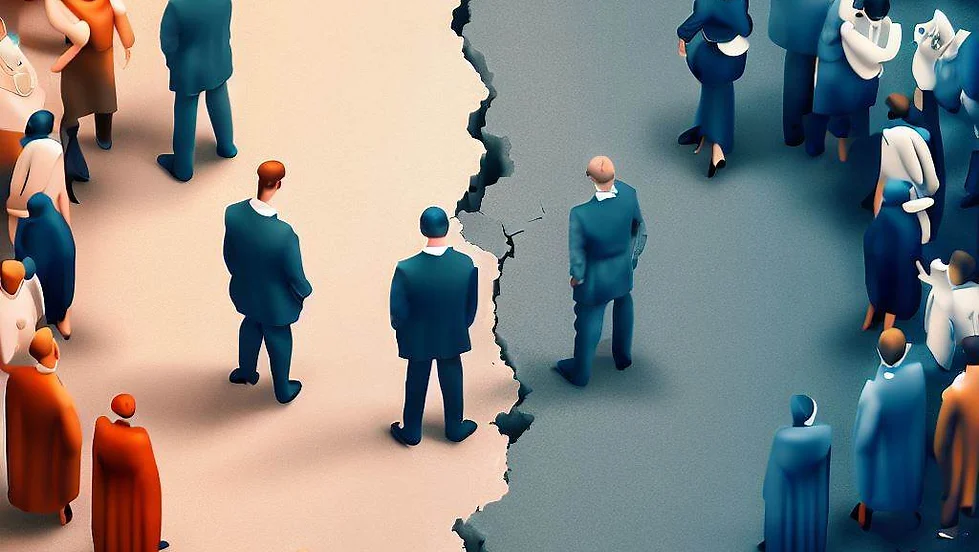 "Directions of Polarization, Social Norms, and Trust in Societies: perspectives from Behavioral Sciences" is an interdisciplinary workshop that unites social science scholars. This two-day symposium aims to delve into the complexities of political...
The World Bank Uses System Dynamics to Identify Root Causes of Poverty EXECUTIVE Summary Madagascar has one of the highest poverty rates in the world. In 2022, an astonishingly three out of every four people in Madagascar lived below the poverty line. Poverty has...
Fast-Track Cities Uses System Dynamics to Enhance HIV Care EXECUTIVE Summary Low levels of viral suppression at 69% for people with HIV make it hard to believe the 95% target level will be achieved by 2030 in St. Louis, USA. As a solution, Fast-Track Cities-STL opted...
System Dynamics Unravels ICU Tensions at the Portuguese Oncology Institute EXECUTIVE Summary The Portuguese Oncology Institute (IPO) faced a critical challenge in its intensive care unit (ICU) where doctors and nurses experienced high turnover due to tensions with...