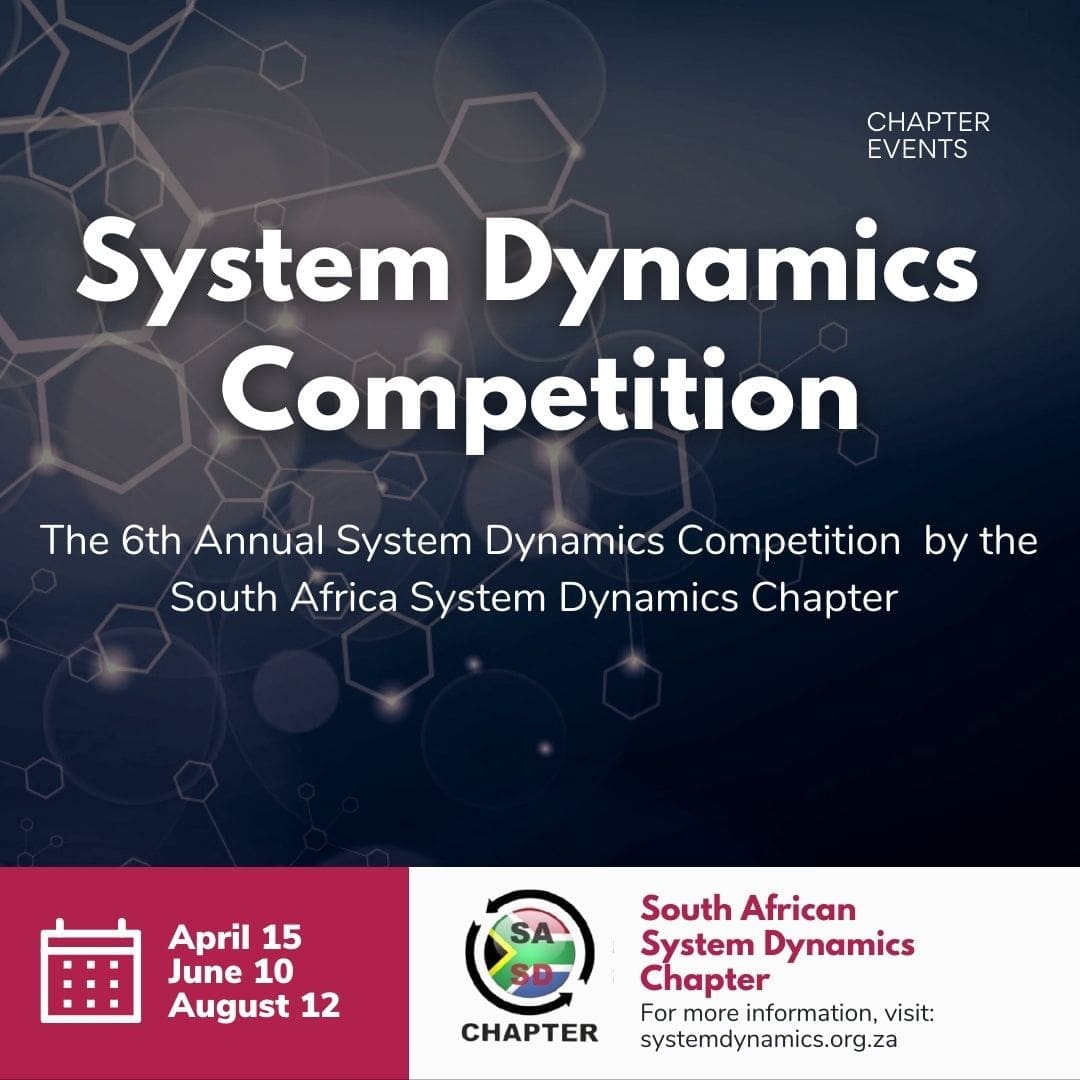 System Dynamics Competition
CORRECT TIME: 2 PM CENTRAL EUROPE
The System Dynamics Society's South Africa Chapter is hosting a System Dynamics Competition that offers participants the opportunity to learn new modeling skills directly from experts, collaborate with others, and win prizes! The competition is suitable for beginners, whether or not they have experience.
System dynamics is increasingly essential as humanity faces increasingly complex challenges. System dynamics integrates various fields through systems thinking and mathematical computer-based simulations, improving decision-making and forging systemic solutions rather than symptomatic fixes.
This year's competition is unique in that participants will receive a small, working simulation and will expand its structure to derive non-intuitive insights. The competition will run for three weeks, with meetings on Saturdays. There are three streams to choose from, and participants can join one, two, or all three:
Fishery Industry – Exploring Fish Banks (15 April to 6 May 2023)
Ecological Diversity – Predator-Prey (10 June to 1 July 2023)
Pollution in Hydrological Systems – Streamco-Flows (12 August to 2 September 2023)
At the end of each stream, judges will award a prize, and an overall prize will be awarded at the end of the competition. We encourage all interested parties to join the competition, expand their modeling skills, and contribute to advancing the field of system dynamics.