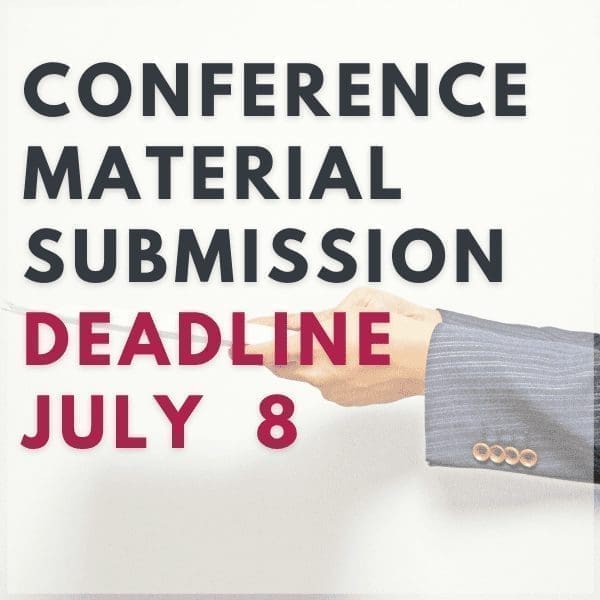 Until July 8: Upload any up-to-date conference material submissions (listed below) that you would like to share (always updateable!).
BY JULY 8, REQUIRED. Submit online.
Make sure your abstract, title, and author information are correct and complete (always updateable!)
The Tentative Schedule may change. Please check it periodically for any conflicts or problems.
Also by JULY 8 (optional but recommended):
File for online schedule and live conference, in PDF format (a full paper, extended abstract, or slides for practitioner applications)
Supporting materials (including models and documentation as appropriate)
Presentation YouTube video ID (will allow conference attendees to see your presentation any time)
Author link available during the conference and for the Conference Record
Indicate whether you will participate in a Dialog Session by signing up on the conference website