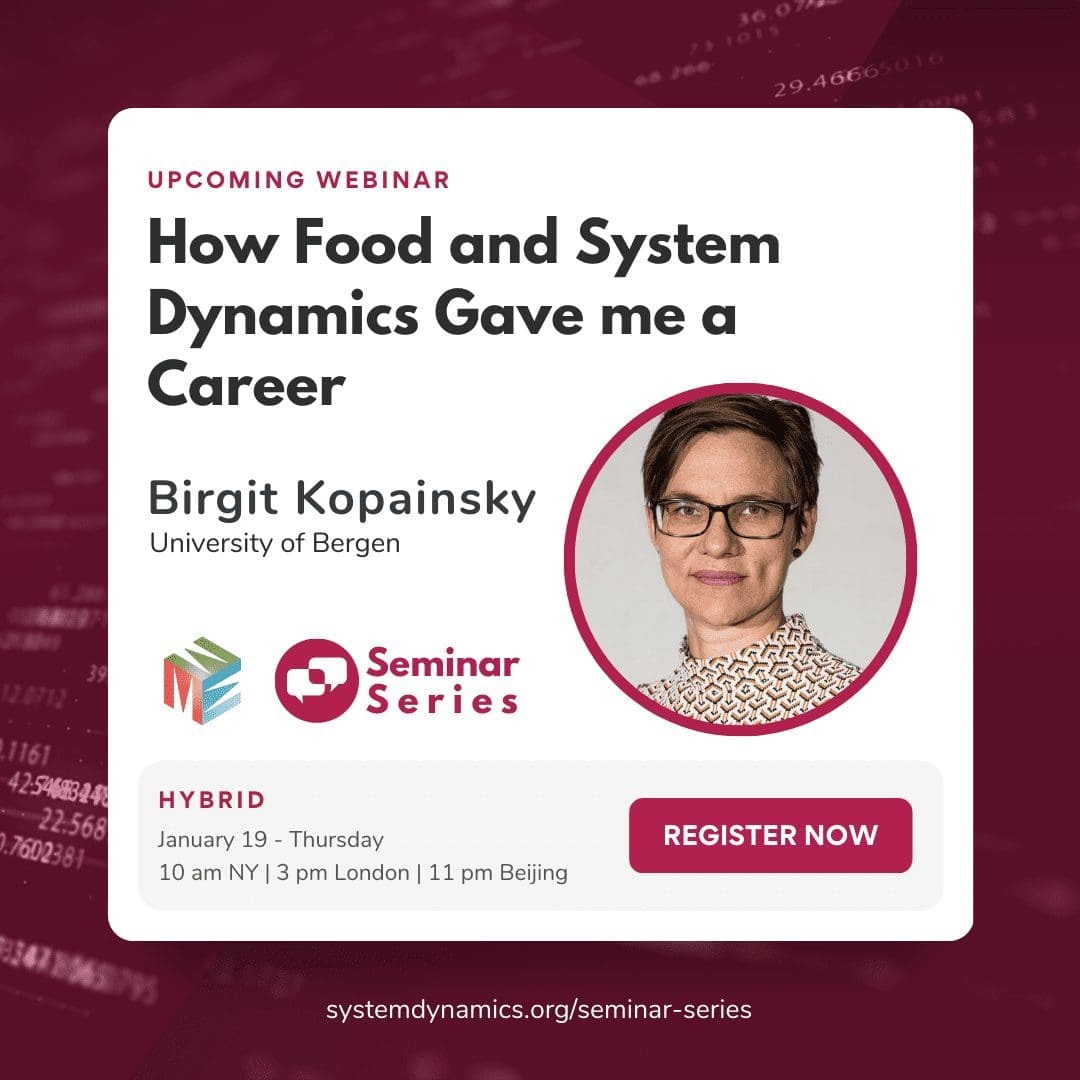 10 am NY | 3 pm London | 4 pm Central Europe | 10 pm Beijing | Time Converter
Bridging Two Worlds: Academia and Practitioners
Joint Seminar Series – System Dynamics Society & UiB MINDS 
The Society and UiB Minds invite you to a series of four webinars with the goal of sharing experiences and perspectives from renowned professionals in the field of System Dynamics. MINDS (Mentoring in New Dimensions) is the student-led peer mentoring initiative within the System Dynamics Group at the University of Bergen. The initiative seeks to contribute towards knowledge-sharing and expanding horizons, as well as providing a platform for networking between past and current System Dynamicists.
How Food and System Dynamics Gave me a Career
A discussion of two System Dynamics projects that had some real impact and then reflect on how this happened, and what needs to be in place for us system dynamicists to have an impact. 
Birgit Kopainsky is a systems thinker and modeler who studies the role of System Dynamics analysis and modeling in facilitating transformation processes in social-ecological systems. She aims to provide guidelines for understanding complex dynamic systems and making information on climate change, agriculture, and food security accessible and relevant for action. She works in Europe and sub-Saharan Africa and engages with a wide range of stakeholders to achieve breakthrough moments of understanding and promote change toward resilience and sustainability. She currently works as a full-time professor at the University of Bergen for the Master's program in System Dynamics.