Members are now able to add their System Dynamics-related events to the Society calendar
for greater engagement and visibility. Not a member? Join here.

Virtual Event
Master's defense by Kleber Costa Corrêa
July 16, 2021 @ 1:00 pm

-

4:00 pm

EDT

Virtual Event

Free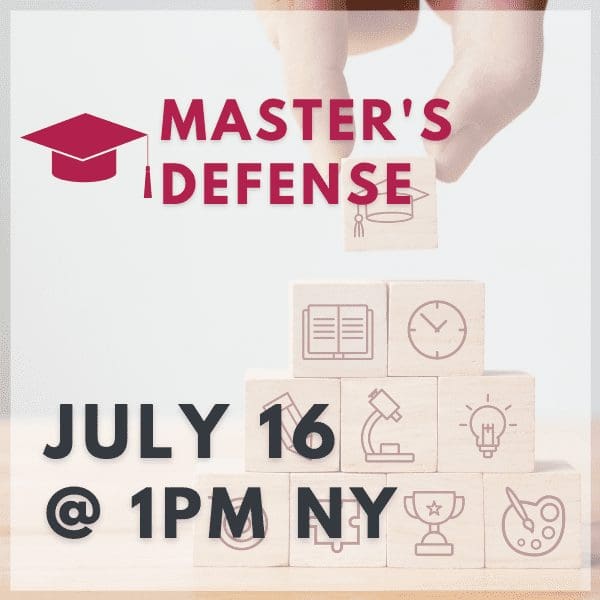 Kleber Costa Corrêa will defend his mater thesis "The challenges of energy transition and perspectives for wind farms in Uruguay" at the Universidade Federal de Santa Catarina (Brazil). This work was supervised by Mauricio Uriona Maldonado.
Abstract:
From 2005 Uruguay has set up an audacious plan to transform its electrical matrix. As a result of this policy in just over a decade, the country has reached a capacity of 1,511 MW of operating wind power plants, representing 31% of its installed capacity, and positioning itself as the country with the highest percentage of wind power energy generated in Latin America. However, from 2018 and in the mid-term there are no prospects for expansion of the source, given that the country is currently over contracted. The general objective of this work is to identify the barriers, strategies and perspectives of wind farms in Uruguay until 2040. The development, use and diffusion of renewable energies are at the center of the research line known as Sustainable Transitions, so a qualitative study was conducted to establish the source development stage, and to identify the factors that were key to its development expansion from the theoretical lens of socio-technical transitions using the Multilevel Perspective (MLP) and also to identify the main barriers and provide the foundations for appropriate policy making through the theoretical lens of Technological Innovation Systems (TIS). Subsequently, a quantitative study was carried out through the System Dynamics (DS) tool. A model was created, the expansion of the wind source in the Uruguayan market was simulated and evaluated future scenarios for the development of the source in the country. The results obtained indicate that the wind source evolved from a niche technology, until 2004, to a competitive source in a regime with a diversified matrix with important market share. However, in the analysis of the main barriers, an important questioning of the government's strategy regarding contracting the development of the wind source was identified, resulting in a worse assessment of the legitimacy creation function of the TIS. According to the simulated base scenario, the Uruguayan matrix would reach 5,632 MW installed capacity in 2040, with 2,183 MW coming from wind power. Finally, it is concluded that, although there is still no clearly defined strategy at the government level, the future prospects are promising for the country, especially from 2030 onwards, but they are mainly conditioned to the development of disruptive technologies that would drive a second wave of representative development of the source in the country.