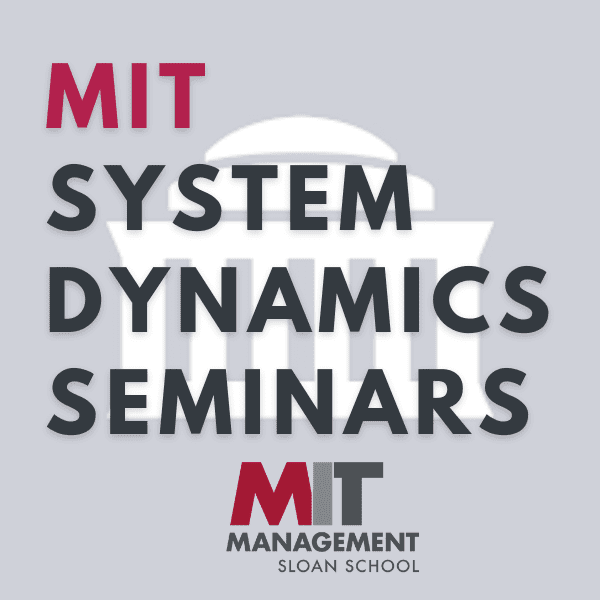 You are invited to attend the System Dynamics Seminar Series being held on Monday, April 12th from 9:00-10:30 am EST via Zoom: https://mit.zoom.us/j/99769339852 (password: SysDyn). Our guest speaker is Peter Hovmand (Case Western Reserve University)
The Sustainable Development Goals (SDGs) of the United Nations (UN) 2030 Agenda are today's global roadmap to sustainable development, explicitly calling for integrated methods for SDG achievement. Systems Thinking and System Dynamics have emerged as important tools to this endeavor, and multi-sector modeling frameworks that are feedback-rich and thoroughly integrated are playing an increasingly important role in SDG planning. Such Integrated Simulation Models (ISMs) enable quantification of policy impacts across SDG sectors, helping identify policies that benefit numerous SDGs as well as potential trade-offs. Nevertheless, many obstacles remain for the mainstreaming of ISMs in national planning, which will be pivotal to the achievement of the SDGs.
Matteo Pedercini is Vice President and Chief Operating Officer at the Millennium Institute (MI). Matteo has been working with governmental and international institutions to develop several national, regional, and global simulation models for the analysis of sustainable development strategies. He teaches at the University of Bergen and other MI's partner universities and has been leading training programs for development professionals in many countries. Matteo holds a Ph.D. in System Dynamics and his research focuses primarily on sustainable development and integrated planning.