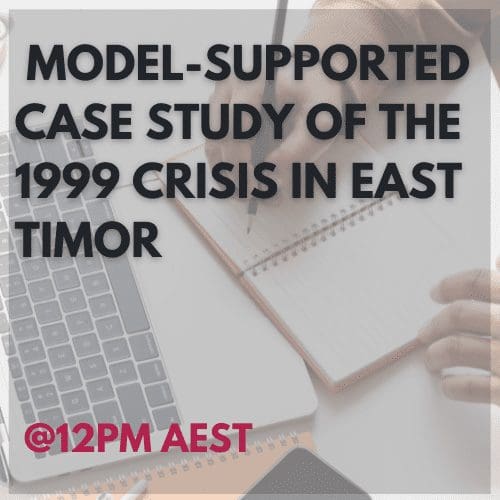 The Oceania Chapter of the System Dynamics Society Webinar Series.
Model-Supported Case Study Of The 1999 Crisis In East Timor.
Presenter: Shayne Gary (Professor of Strategy & Entrepreneurship, UNSW Sydney)
Abstract: This study explores the use of a system dynamics (SD) model-supported case study to analyse potential future Australian Defence Force designs for an Australian led generic stability operation within the Asia-Pacific region. The 1999 crisis in East Timor serves as the historical case study for the model because it closely matches the scenario of interest. Model assumptions were based on data collected from: (1) interviews of subject matter experts (SMEs), (2) written publications about the 1999 East Timor crisis, and (3) expertise of core project team members. Simulation runs match the dynamics of the historical case and the model can be calibrated to represent future stability operations to evaluate the effectiveness of alternative Force designs.