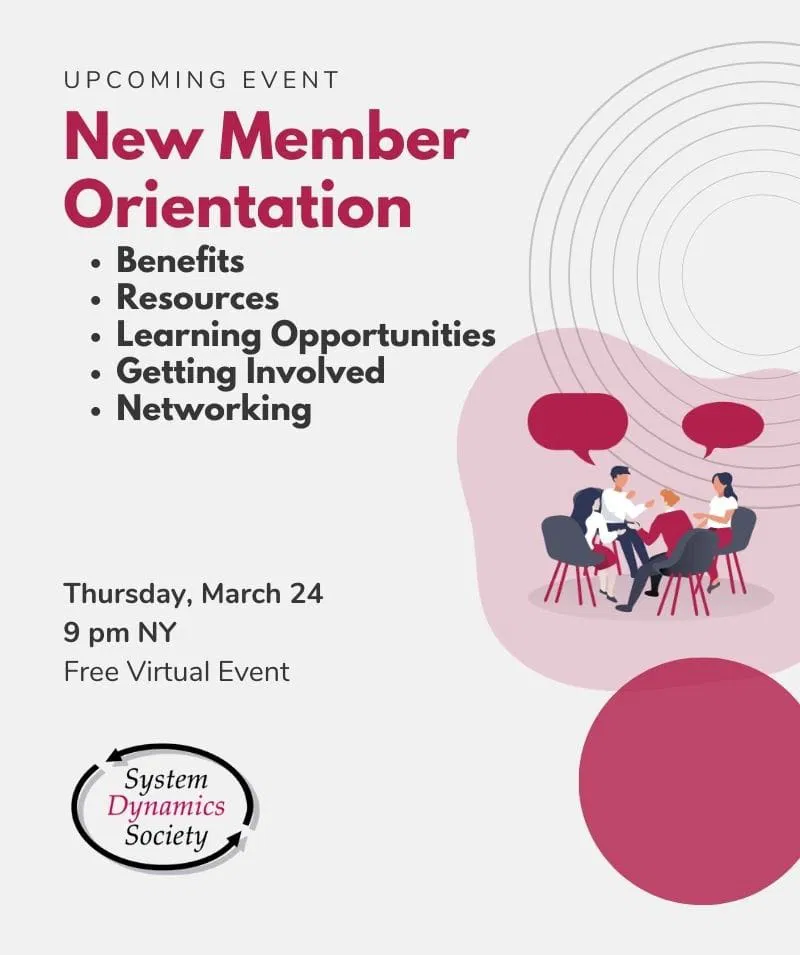 The New Member Orientation provides an opportunity to acquaint new and returning members to the various benefits of membership, resources, learning opportunities, and getting involved in the System Dynamics community and the Society.
We welcome all new members, returning members, and those considering membership. Several Chapter and Special Interest Group leaders will also join to share more about getting involved during the networking session at the end.
We will hold this event twice in one day to accommodate members in different time zones (11 am and 9 pm Eastern Standard Time/NY Time).