Pre-College SIG Seminar Series consists of periodic online meetings on K-12 education to the Systems Thinking and System Dynamics communities. These virtual activities cover a wide range of topics on K-12 education from many subjects while bringing together academics, teachers, and students together for learning and lively discussion. Our seminars aim to promote and improve skills to effectively apply systems thinking and dynamic computer simulation to K-12 education. All seminars and recordings are free for both members and the general public.
---
Revolutions
A number of years ago I was invited to work with school teachers incorporating systems mapping and modeling in their classes. The elementary school people wanted a model or map of "revolutions". They were frustrated. Apparently, that was a unit in their curricula at the time, and no one would help them build one. So we spent the first day with both elementary school and high school teachers evolving together a pretty good map of stocks and flows and feedback loops in a generic view of revolutions. The second day, the high school teachers wanted us to build a simulating model of what we had done the first day. So we did, together. This presentation will retrace the work in both days. I'll try to show how we did it, as well as what we produced.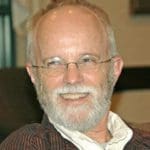 George P. Richardson
George P. Richardson is Professor Emeritus of public administration, public policy, and information science at the Rockefeller College of Public Affairs and Policy at the State University of New York at Albany. He earned his doctorate under Jay Forrester at MIT and is the author of Introduction to System Dynamics Modeling with DYNAMO (1981) and Feedback Thought in Social Science and Systems Theory (1991), both of which were honored with the System Dynamics Society's Forrester Award.
George has played and sung acoustic folk music for sixty years. He has ridden a motorcycle cross-country from NY State to Seattle, the Olympic Peninsula, and down to Portland. He's also ridden round-trip the fabled Dalton "Highway" from Calgary to Deadhorse, AK, and Prudhoe Bay, 300 miles north of the Arctic Circle. Both trips took less than sixty years.
---
Improving Context and Content in History Classes
History is the science of behavior over time. It is, by definition, an indigenous subject of system dynamics, thus systems thinking. In this presentation, we will give primary and middle school examples of using systems thinking tools in Turkey's War of Independence. The lessons are based on outcomes from the curriculum of the Ministry of National Education in Turkey. Systems thinking tools are embedded in the lessons to put events in the context of a time frame starting from 1300 CE with Behaviour Over Time Graphs and to deeply analyze and discuss the events using Stock-Flow Maps (conceptual Stock-Flow Diagrams).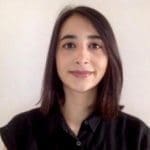 Özgün Kurt Çetinkaya
Özgün Kurt Çetinkaya earned her Master's Degree from Dokuz Eylul University in Izmir,Turkey on Primary School Teaching. She worked as a PYP Class Teacher for 6 years in Işıkkent Primary School. She is preparing to start a PhD program and her research interest is Systems Thinking Approach in primary years.
---
Visualizing History and Economics
Using Systems Thinking tools with my students allows me to visualize how my students are thinking about and processing complex issues related to history and economics. ST tools also facilitate small group conversations among students who are collaborating on solutions to social problems related to their lives. I will be presenting some of my favorite Systems Thinking related tools and lessons I have used in the classroom with students, including Behaviour Over Time Graphs, Causal Loop Diagrams, the Iceberg model, and a systems thinking mapping activity.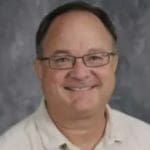 Brett Goble
Brett Goble Is the District Leader for Academic Assurance for CITY Center for Collaborative Learning, a non-profit organization in Tucson Arizona that operates three, small, public charter schools, including City High School, which opened in 2004 Mr. Goble is a co-founder of City High School, a school where each student is well known, honored for their unique talents and learning styles, offered challenging academics, and given opportunities to engage in authentic education through community connections. Mr. Goble served as City High School's principal from 2015 to 2020. Prior to that, Mr. Goble taught English, history, government and economics at City High School. In 2011, Mr. Goble achieved a National Board Certification in the area of Social Studies/History for Adolescence and Young Adulthood.