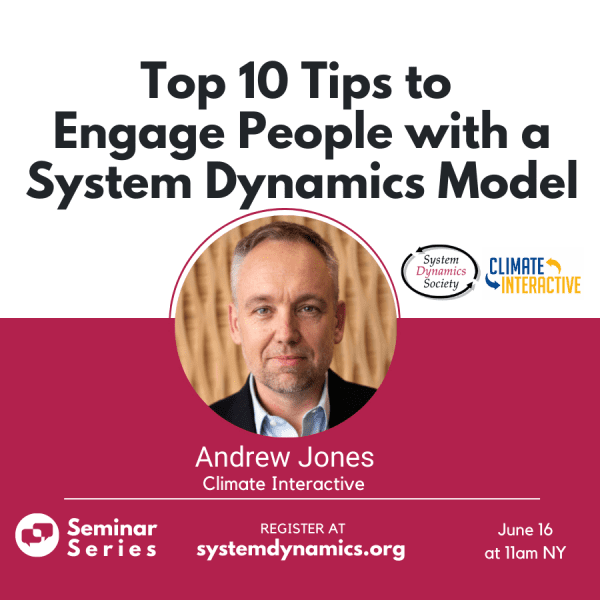 Andrew (Drew) Jones is Co-Founder and Co-Director of Climate Interactive. An expert on international climate and energy issues, his quotes and data stories appear in the New York Times, The Washington Post, and other media.
Jones and his team at Climate Interactive and MIT Sloan developed the climate simulations used by John Kerry and others to secure the 2014 bi-lateral U.S.-China deal that set up the Paris Agreement, as well as currently in the White House and Congress.
Trained in System Dynamics modeling at Dartmouth College and MIT, Jones has worked at Rocky Mountain Institute and was a protégé of Dana Meadows.
Jones co-accepted the System Dynamics Society's award for the best real-world application of modeling. He won Dartmouth College's Ray W. Smith award for the most significant contribution to the status of the College.