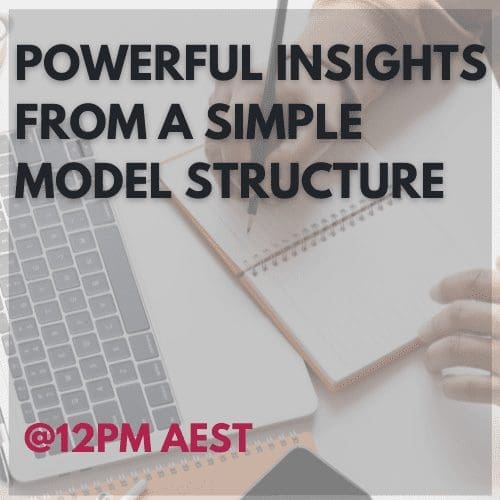 The Oceania Chapter of the System Dynamics Society Webinar Series.
Powerful Insights From a Simple Model Structure: A Deep Dive Into Population Models.
Presenter: Mark Heffernan (Adjunct Professor, Western School of Computing, Engineering & Mathematics, Western Sydney University; CEO, Dynamic Operations)
Abstract: Simple models of local, regional and national population dynamics are often the backbone and the starting place of larger social, ecological, technological and health system dynamics models. Their embedded nature means they are often overlooked as a potential source of powerful insights on their own. In this seminar we will present a range of population models, from single stock models to more complex models incorporating demographic characteristics and discuss ways in which these models can generate powerful insights in a variety of different contexts such as the current global COVID-19 pandemic. We will also discuss the policy implications of applying different methodologies, and more broadly how such models can be used to test scenarios and inform public policy.