The CDC Improves Policy Prioritization with up to 30% Less Costs
The Issue You Tackled
Proposals to improve the US health system are commonly supported by models that have only a few variables and overlook certain processes that may delay, dilute, or defeat intervention effects.
What You Actually Did
An evidence-based dynamic simulation model with a broad national scope was developed and used to analyze various policy proposals.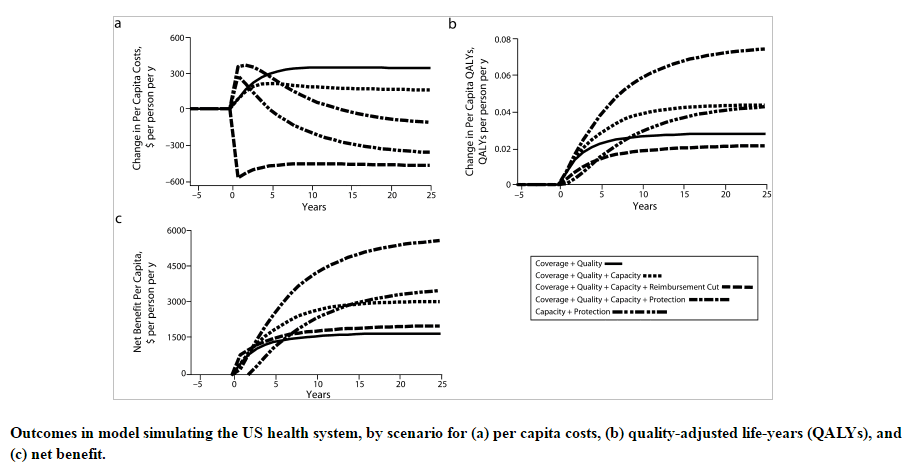 The Results
The results suggest that expanding insurance coverage and improving health care quality would likely improve health status but would also raise costs and worsen health inequity, whereas a strategy that also strengthens primary care capacity and emphasizes health protection would improve health status, reduce inequities, and lower costs. A software interface allows diverse stakeholders to interact with the model through a policy simulation game called HealthBound.
Name

National Health System Reform Strategy

Modelers
Bobby Milstein

, 

Jack Homer

, 

Gary Hirsch
Client/Participant

Centers for Disease Control and Prevention (CDC)

Client Type

Government
OTHER SUCCESSFUL APPLICATIONS
Twinings Uses System Dynamics Games to Enhance HR Capability "Realistic simulation is a powerful approach to building capability. The business simulation developed [by Dashboard Simulations and Lane4] gave [Twinings staff] an experience that called for them to develop...
11th SIMULATION WORKSHOP (SW23) Monday 27 – Wednesday 29 March 2023 National Oceanography Centre, Southampton The OR Society's Simulation Workshop brings together our community of experts working in the field of modelling and simulation. Hosted at the National...
Engaging Younger Audiences in Climate Change Education This webinar focused on engaging younger audiences in climate change education using the analogy of a bathtub. Linda Booth Sweeney, a systems educator, and author shared innovative ways to educate children about...
The Role of Creativity in System Dynamics and Systems Thinking A thought-provoking discussion led by internationally renowned expert Dennis Sherwood, as we explore the concept of creativity in System Dynamics and Systems Thinking. Delve into questions such as what...
Celebrating Women's International Day Over the past several decades, more women have become part of the System Dynamics field, greatly increasing gender diversity in our discipline. We have many amazing, inspiring, brilliant, and visionary female leaders. Today...
LET US BE PART OF YOUR JOURNEY
Do you want to lead your organization into the future by overcoming paradigms and creating change? With Systems Thinking and System Dynamics you will enable powerful decision-making and find the leverage points to improve profits, strategy, efficiency, sustainability, and more.