How Food and System Dynamics Gave me A Career
A discussion of two System Dynamics projects that had some real impact and then reflect on how this happened, and what needs to be in place for us system dynamicists to have an impact.
Papers mentioned:
Transforming Food Systems at Local Levels: Using Participatory System Dynamics in an Interactive Manner to Refine Small-Scale Farmers' Mental Models – read
Participatory Modeling Updates Expectations for individuals and Groups, Catalyzing BehaviorChange and Collective Action in Water-Energy-Food Nexus Governance – read
Sustainable and Healthy Diets: Synergies and Trade-offs in Switzerland – read
Watch the recording below
About the Speaker
Birgit Kopainsky is a systems thinker and modeler who studies the role of System Dynamics analysis and modeling in facilitating transformation processes in social-ecological systems. She aims to provide guidelines for understanding complex dynamic systems and making information on climate change, agriculture, and food security accessible and relevant for action. She works in Europe and sub-Saharan Africa and engages with a wide range of stakeholders to achieve breakthrough moments of understanding and promote change toward resilience and sustainability. She currently works as a full-time professor at the University of Bergen for the Master's program in System Dynamics.
Honoring Excellence: A Glimpse into the Awards of the International System Dynamics Conference The International System Dynamics Conference brings together experts, practitioners, and students to exchange ideas, showcase real-world applications, and celebrate...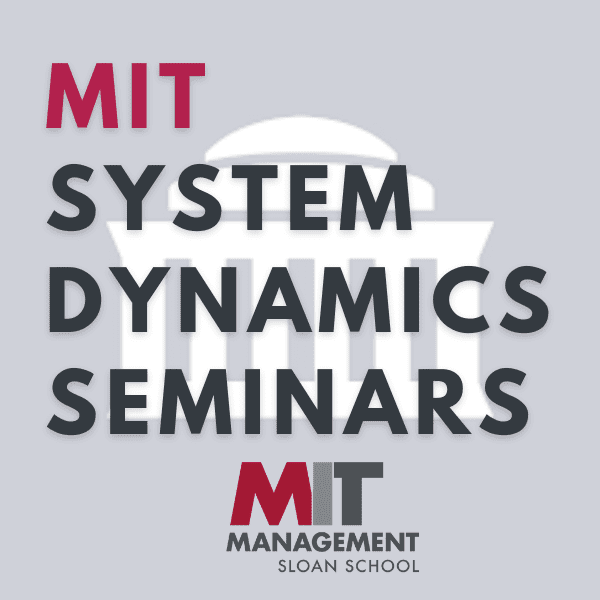 Please visit the MIT System Dynamics Seminars page for more information. You are invited to attend the System Dynamics Seminar being held on Friday, December 8th from 12:30-2:00pm EST in the Jay W. Forrester conference room, E62-450, or via...
The World Bank Uses System Dynamics to Identify Root Causes of Poverty EXECUTIVE Summary Madagascar has one of the highest poverty rates in the world. In 2022, an astonishingly three out of every four people in Madagascar lived below the poverty line. Poverty has...
Fast-Track Cities Uses System Dynamics to Enhance HIV Care EXECUTIVE Summary Low levels of viral suppression at 69% for people with HIV make it hard to believe the 95% target level will be achieved by 2030 in St. Louis, USA. As a solution, Fast-Track Cities-STL opted...
System Dynamics Unravels ICU Tensions at the Portuguese Oncology Institute EXECUTIVE Summary The Portuguese Oncology Institute (IPO) faced a critical challenge in its intensive care unit (ICU) where doctors and nurses experienced high turnover due to tensions with...