Modeling for Implementation: an Illusion of Control?
Every so often, I see someone in our field drawing attention to the fact that many client-based system dynamics modeling projects do not lead to effective implementation of their findings, and they wonder what can be done to fix this problem.  This is not a new idea, but rather one that has been expressed for more than 40 years.
The first important example was Ed Roberts' 1977 paper, "Strategies for effective implementation of complex corporate models", which advocated extensive client involvement, substantive real-world detail and metrics in the model, actionable findings, and supporting the client team into the implementation phase. 
Thirty years later, in 2007, came an even more assertive article from Andreas Grössler, "System dynamics projects that failed to make an impact" (System Dynamics Review 23:4). Grössler argues that System Dynamics projects should be viewed as nothing less than organizational interventions, involving both analysis and action planning. He asks for more research to be done on how modeling can be smoothly integrated into large-scale organizational change efforts.  
Jorgen Randers later amplified this message in his 2019 paper, "The great challenge for system dynamics on the path forward: implementation and real impact" (System Dynamics Review 35:1). Randers says that we need to focus much more on the question of implementation and to develop an effective implementation methodology to stand alongside our modeling methodology.
These are important thoughts on implementation, and I do not doubt the authors when they point to cases of successful implementation as evidence that we can do better.  I must confess, however, that I get uncomfortable when someone speaks of modeling as merely the lead-in to the broader task of organizational change.  I ask myself, "Have I not set my sights high enough?  Why can I not see beyond today's modeling to the more profound organizational reverberations to follow?"  
But this is silly. Over more than 30 years of private and public sector consulting (often side by side with major-league consulting firms), I have never witnessed profound organizational change happening, not even with longtime clients. I have never expected that any of my models would lead to a cascading change of organizational structure or culture. I really only expect to complete a high-quality model that the client finds useful and clear.
Why would I expect more than that? What ends up happening after the model is completed is largely out of my hands.  I was not trained in organizational intervention, and even those who do claim expertise have a mixed track record.
I have decided that it is sufficient to do a good job of System Dynamics modeling for the client without any particular expectation of implementation afterward. Developing a useful model takes all of my attention. Neither the client nor I can know with certainty what the next step will be after the current modeling project is complete, nor in fact whether this work will continue to be supported by the organization.
So, to answer the question in this blog's title—yes, I would say that a System Dynamics modeler who believes he or she knows how to maximize the chances of implementation is under an illusion of control. Changing an organization is an incredibly difficult undertaking, and it seems presumptuous to think that one's modeling skills extend into social engineering or executive leadership. 
I plan to stick with my only real skill set, which is modeling for clients, and to keep trying to do a better job of it. The only way I "model for implementation" is by satisfying the client and putting them in a position to take a more confident next step, whatever it may be.
Call for Presenters: Seminar Series We at the System Dynamics Society are continually seeking vibrant and knowledgeable presenters for our ongoing Seminar Series. As we unfold the calendar, there's always a place for more insights, experiences, and expertise to enrich...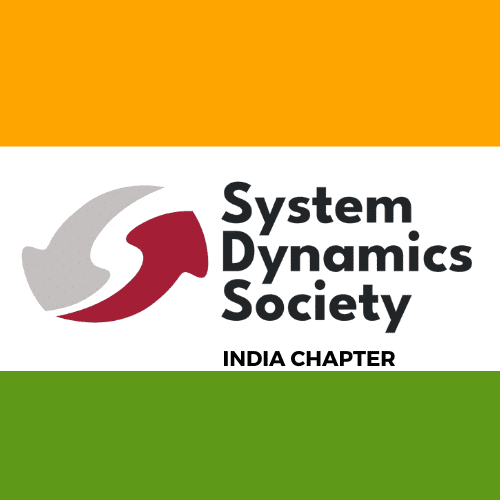 We are very excited to invite you to another year-end meet up and chat, this time featuring Bob Eberlein – who has been a vital member of the SDS since its early days and also a pivotal developer of Vensim, and now Stella – some of the most widely used...
The World Bank Uses System Dynamics to Identify Root Causes of Poverty EXECUTIVE Summary Madagascar has one of the highest poverty rates in the world. In 2022, an astonishingly three out of every four people in Madagascar lived below the poverty line. Poverty has...
Fast-Track Cities Uses System Dynamics to Enhance HIV Care EXECUTIVE Summary Low levels of viral suppression at 69% for people with HIV make it hard to believe the 95% target level will be achieved by 2030 in St. Louis, USA. As a solution, Fast-Track Cities-STL opted...
System Dynamics Unravels ICU Tensions at the Portuguese Oncology Institute EXECUTIVE Summary The Portuguese Oncology Institute (IPO) faced a critical challenge in its intensive care unit (ICU) where doctors and nurses experienced high turnover due to tensions with...