How to Implement Product Branding Strategies in Big Pharma
The Official Website

Lexidyne, LLC specializes in helping clients understand and leverage key cause–and–effect relationships using the principles of System Dynamics. Combining strong facilitation skills with powerful simulation tools and over 100 years of collective System Dynamics experience, the Lexidyne team offers consulting solutions to government agencies, non–profit organizations, and several Fortune 500 companies. Headquartered in Colorado, Lexidyne works with clients across the country and around the globe.
The Issue You Tackled
Pharmaceutical companies face many complexities guiding a new drug through the development process toward the launch of the product — a complicated endeavor involving numerous milestones and a large investment of human and financial resources.
The efforts of the Brand Plan team result in a comprehensive look at the disease marketplace, the competitive landscape, currently available and pipeline treatment options, the assessment of the unmet medical needs in the market, and other information designed to inform decision makers about the conditions into which a new compound might be introduced. From a marketing standpoint, however, the key outcome of the Brand Planning process is the concept of brand positioning. Brand positioning helps establishing a series of product strategies created to leverage the collective knowledge of the disease market and effectively use resources to increase uptake of the new product. The strategies are often categorized by areas of target influence, such as patient and or physician segmentation, impact on the regulatory environment, effect on pricing/reimbursement, publication strategy, etc.
The typical brand planning process can be hindered in four key ways:
Misapplication of product analogs
Failure to leverage the institutional knowledge of cross-functional team members
Inherent limitations of static approaches
Maintaining consistent assumptions when evaluating alternative strategic options
Often there is a lack of integration between forecasts and product strategies. In the prelaunch timeframe however, rigorously testing the effects of possible strategies is impossible without an operational way to evaluate the expected outcome of strategic marketing decisions.
What You Actually Did
This updated Second Edition of Pharmaceutical Product Branding Strategies details how marketers, forecasters, and brand planners can achieve optimal success by building internally consistent simulation models to project future behavior of patients, physicians, and R&D processes. By introducing the reader to the complexities facing many pharmaceutical firms, specifically issues around cross-functional coordination and knowledge integration, this guide provides a framework for dynamic modeling of interest to several pharmaceutical markets, including epidemiology, market definitions, compliance/persistency, and revenue generation in the context of patient flows or movements.
Using clear terminology, Pharmaceutical Product Branding Strategies provides a solid framework for dynamic modeling to help marketers, forecasters, and brand planners to successfully:
Predict the behavior of patients, physicians, and R&D processes
Build a successful brand management strategy
Target a wider audience with your product
This didactic guide discusses the complexities faced by many pharmaceutical firms and explains how dynamic modeling effectively addresses these problems in a systematic way. The positive effects of this method are supported by articles from recent business publications, literature reviews, definitions sections, and collectable market-level data. Dynamic modeling is also compared and contrasted with other existing techniques to give the reader background information and context before initiating a plan.
Strategies highlighted as part of a strong brand planning formula include:
Cross-functional coordination and knowledge integration to assess the patient's needs
Diffusion, segmentation quantification, and ultimate calibration to encourage doctors to adopt your product
Choice models, conjoin analysis,, competitive sets, data collection/estimation, and market calibration to create an "attractive" treatment for consumers
Integration of three basic analysis platforms (patient dynamics doctor adoption, and treatment attractiveness) to sell your brand.
A "typical" disease market model would follow the following evolution (Doctor Adoption and Portfolio Model examples follow similar processes):
Begin by leveraging the system dynamics principles of stocks and flows to establish epidemiological projections for specific disease markets
Often times a combination of modeling approaches are used within this framework

a.System Dynamics models provide a clear aggregate view of epidemiology dynamics.

b.While Agent Based models support the inclusion of more extensive segmentation and discrete dynamics.

Each patient's journey can be virtualized based on probabilities that are tied to conditional probabilities related to their micro-demographic epidemiology status.
Once robust epidemiological underpinnings have been established, we analyze longitudinal treatment data to distill segmented therapy dynamics that are incorporated into the simulation structure thus creating opportunity for strategic insights.
The Results
Numerous pharmaceutical companies have adopted this dynamic modeling approach to evaluate disease markets, doctor adoption, and the R&D pipeline process. Over 100 models have been implemented across numerous indications both in US markets and internationally.
These models have been instrumental in creating optimal strategic initiatives and have enhanced the forecasting process. These models also often serve as the repository for analytics from "big data" as well as institutional team knowledge about the disease area and provide a transparent shared view of data driven dynamics and market assumptions. The "what if" scenario testing capability of the models provides these organizations with a tool to test marketing strategies and evaluate hypothetical changes in future market evolution dynamics, allowing these organizations to understand implications of an uncertain future.
| | |
| --- | --- |
| Name | Pharmaceutical Product Branding Strategies — Simulating Patient Flow and Portfolio Dynamics |
| Modelers | Mark Paich, Corey Peck, Jason Valant |
| Contact | Jason Valant or Corey Peck |
| Client | Numerous Pharmaceutical Companies |
| Client Type | Corporation |
Do you want to know more?
Publications
| | |
| --- | --- |
| Pharmaceutical Product Branding Strategies: Simulating Patient Flow and Portfolio Dynamics | Download |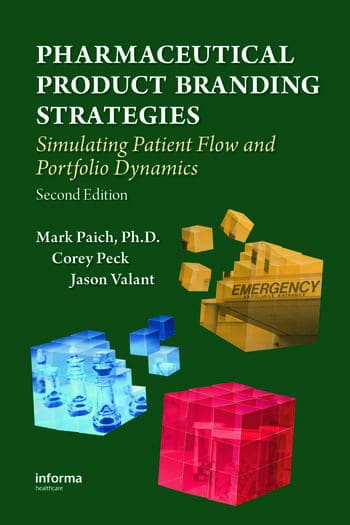 Did You Know?
System Dynamics Forrester Award
The Jay Wright Forrester Award recognizes the authors of the best contribution to the field of System Dynamics in the preceding five years. In 2010, the award was presented to Mark Paich, Corey Peck, and Jason Valant of Lexidyne, LLC for their winning work Pharmaceutical Product Branding Strategies: Simulating Patient Flow and Portfolio Dynamics, published by Informa Healthcare; 2nd edition March 2009. More information on this book can be found at this link.
The citation and winners' speech (delivered at the award ceremony in Seoul) has been published in full in the System Dynamics Review.
(Jul 2010)
OTHER SUCCESSFUL APPLICATIONS
The World Bank Uses System Dynamics to Identify Root Causes of Poverty EXECUTIVE Summary Madagascar has one of the highest poverty rates in the world. In 2022, an astonishingly three out of every four people in Madagascar lived below the poverty line. Poverty has...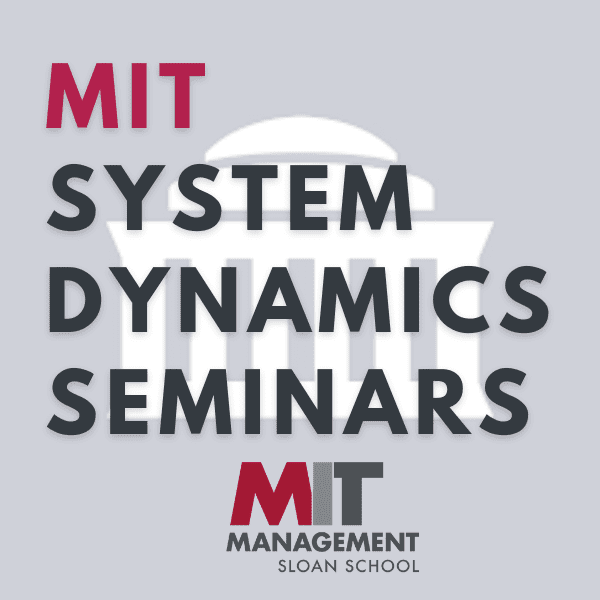 Please visit the MIT System Dynamics Seminars page for more information. You are invited to attend the System Dynamics Seminar being held on Friday, December 8th from 12:30-2:00pm EST in the Jay W. Forrester conference room, E62-450, or via...
Call for Presenters: Seminar Series We at the System Dynamics Society are continually seeking vibrant and knowledgeable presenters for our ongoing Seminar Series. As we unfold the calendar, there's always a place for more insights, experiences, and expertise to enrich...
Honoring Excellence: A Glimpse into the Awards of the International System Dynamics Conference The International System Dynamics Conference brings together experts, practitioners, and students to exchange ideas, showcase real-world applications, and celebrate...
From Bergen to Global: UiB's System Dynamics Group The System Dynamics Group, an autonomous research group at the University of Bergen (UiB) was established in 1971 by professor emeritus Svein Nordbotten. Inspired by the work of Jay W. Forrester, Nordbotten...