Practitioner Profile: Etiënne Rouwette, Radboud University
Welcome to Practitioner Profiles, a series of up-close blog-length interviews with experienced System Dynamics practitioners.  We have a standard set of 10 questions and let practitioners take the responses in any direction they choose.  They tell us about who they are, how they got involved with the field, how they work with clients, and in what new directions they may be heading.  A new profile will be posted every few weeks during 2021. 
For any questions or comments, please contact the editors of these interviews, Dr. Jack Homer (jack@homerconsulting.com) and Dr. Saras Chung (saras@skipdesigned.com). 
For today's spotlight, we talked with Etiënne Rouwette with Radboud University.

What kinds of SD project applications does your university department do?
I'm the chair of the Methodology department of the Nijmegen School of Management, Radboud University, the Netherlands. We have about 20 research and teaching staff, and about 10 PhDs and postdocs.  SD projects for organizations are done as part of courses and theses, and as consultancy assignments. In the past year, our client projects addressed cybersecurity and circular economics; and we also did internal projects for Radboud on school reputation and the demand for master's programs.  We have also done projects on sustainability, energy transition, gender and diversity, and health care and mobility. 
What is distinctive in your approach to SD projects? 
Almost all of our projects use the facilitated group model building approach, following the lead of former Radboud professor, Jac Vennix.  We combine empirical research with stakeholder intervention methods, holding meetings with small groups of five to fifteen people.  We employ a combination of brainstorming, Electronic Meeting Systems, participative scenario development, multicriteria decision analysis, and adaptive planning and gaming.
In what way is your organization perhaps different from others doing SD project work?
We have nearly 30 years of experience using facilitated methods and assessing their effectiveness.  We tailor the methods to a specific issue and client circumstances. We are developing our intervention methods further, for example, through analysis of video recordings of the sessions to see how clients react to various elements.  We would like to refine our methods and determine exactly what the effective ingredients are.
What is your role in your organization, especially with regard to the SD project work?
As department chair, my role is to ensure we have the necessary staff for teaching and research and to cover our application areas.  When client prospects come in, I first consider who is interested and has time available to work on the project.  Next, I lead an intake process to build an understanding of the client's problem and choose an appropriate approach for them.  Sometimes, potential clients do not seek out our SD expertise initially but are rather part of industry consortia coming out of PhD research. We then have to determine the right match between the potential client's problem and the methods we have to offer. 
How did you originally get interested in SD, and when was that?
I became interested around 1990, when as an undergraduate student in psychology at Utrecht University, I met Jac Vennix.  He made systems modeling fun and showed us the logic and rigor of it. When a group provides the information for a model, and you show them the simulated results, you are in effect saying, "This is the logical consequence of what you have told me."  How that changes the understanding and decisions of the group is still my major interest in research.
Besides Jac Vennix, what other individuals have been inspirations to you?
Jay Forrester is definitely an inspiration, as the founding father of system dynamics, for his work on grand societal challenges and his emphasis on education.  In 2019, my son was born, and he is an inspiration in an unexpected way.  Suddenly, simulations to the year 2100—for instance, in climate models—have become a lot more relevant.
With regard to SD project work, what accomplishments are you proud of?
Two client engagements come to mind: one on safety in a city district, and the second on criminal justice. I met the leaders for the first project again 15 years after the engagement, and they related the circuitous and unexpected ways in which our causal-loop diagram ended up influencing the city's policies and life in that neighborhood.  The project on criminal justice was built with multiple stakeholder groups at the national level and resulted in a large simulation model. The project led to over a dozen follow-up projects with national ministries.
What challenges have you experienced with respect to SD project work?
While most clients have been receptive to the systems work, sometimes the findings lead to no change, or the process is terminated midway.  These negative results seem to occur when the findings go against the interest of one or more important stakeholders.  I would like to learn more about how our facilitated approaches might accommodate emotion and politics.
What kinds of SD project work would you like to be doing over the next 5 years?
I recently had the opportunity to work with scientists on the subject of cognitive decline due to dementia.  The participants were specialized in different domains – geriatrics, radiology, sleep, nutrition – resembling the "silos" in private or government organizations.  I found that the integrative approach of group model building worked very well even in this realm of clinical science.  I hope to be doing more such "team science" projects in the coming years—a concept gaining importance in the Netherlands and elsewhere.
Have questions/comments? Reach out to Etiënne Rouwette or leave a note below.
Call for Presenters: Seminar Series We at the System Dynamics Society are continually seeking vibrant and knowledgeable presenters for our ongoing Seminar Series. As we unfold the calendar, there's always a place for more insights, experiences, and expertise to enrich...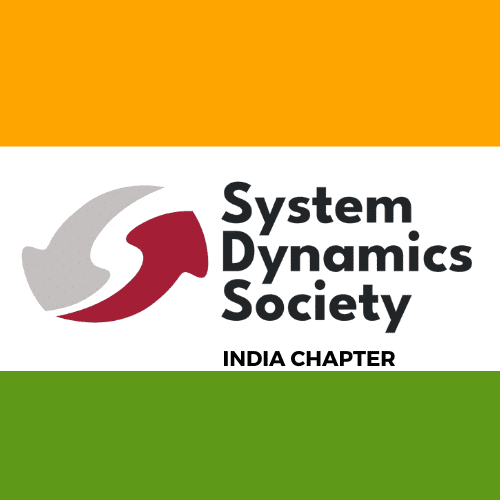 We are very excited to invite you to another year-end meet up and chat, this time featuring Bob Eberlein – who has been a vital member of the SDS since its early days and also a pivotal developer of Vensim, and now Stella – some of the most widely used...
The World Bank Uses System Dynamics to Identify Root Causes of Poverty EXECUTIVE Summary Madagascar has one of the highest poverty rates in the world. In 2022, an astonishingly three out of every four people in Madagascar lived below the poverty line. Poverty has...
Fast-Track Cities Uses System Dynamics to Enhance HIV Care EXECUTIVE Summary Low levels of viral suppression at 69% for people with HIV make it hard to believe the 95% target level will be achieved by 2030 in St. Louis, USA. As a solution, Fast-Track Cities-STL opted...
System Dynamics Unravels ICU Tensions at the Portuguese Oncology Institute EXECUTIVE Summary The Portuguese Oncology Institute (IPO) faced a critical challenge in its intensive care unit (ICU) where doctors and nurses experienced high turnover due to tensions with...