Practitioner Profile: Steve Peterson, Independent Consultant
Welcome to Practitioner Profiles, a series of up-close blog-length interviews with experienced System Dynamics practitioners.  We have a standard set of 10 questions and let practitioners take the responses in any direction they choose.  They tell us about who they are, how they got involved with the field, how they work with clients, and in what new directions they may be heading.  A new profile will be posted every few weeks during 2021. 
For any questions or comments, please contact the editors of these interviews, Dr. Jack Homer (jack@homerconsulting.com) and Dr. Saras Chung (saras@skipdesigned.com). 
For today's spotlight, which is the third in our series, we talked with Steve Peterson, Independent Consultant.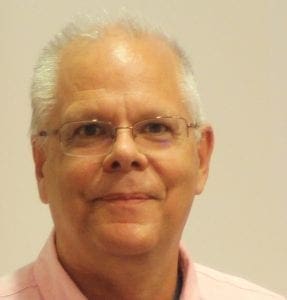 What kinds of System Dynamics project work do you do?
My current project work focuses on renewable energy and public health.  My renewables work with the National Renewable Energy Laboratory (NREL) is quantitative, involving model development and analysis.  The public health work with the Centers for Disease Control and Prevention is more qualitative and takes the form of issue-focused workshops.  Over the past twenty years, I've worked in a lot of areas, including pharmaceutical marketing, defense logistics, financial services, and with not-for-profits and NGOs.   
Could you also say something about your teaching?
I've taught an introductory System Dynamics course at Dartmouth College since 2010.  I do this because it's great fun and because I think it is important for people to develop their "thinking in systems" skills. I work with students to build models across a range of issues. At the end of the course, their projects are showcased in a poster symposium. Some students go on to present at the international SD conference.
What is distinctive in your approach to the work? 
As a one-person shop, most of my project work is in collaboration with others.  In both my teaching and consulting, I place a high value on empathy, patience, humor, and learning.
How did you originally get interested in System Dynamics, and when was that?
Mark Paich was the catalyst. Mark was my accounting professor at Colorado College, and I happened to run into him at my graduation in June 1980. Mark asked about my post-graduation plans.
When I told him that I would be starting law school in the fall, he said, "You're going to hate it!  When you decide to quit, give me a call. There's a program at Dartmouth that is just the right thing for you."  Two weeks into law school, I had decided to quit and called Mark.  The next year, I entered Dartmouth's Thayer School where I studied System Dynamics with Dennis and Dana Meadows and with Barry Richmond. I haven't looked back!
What can you tell us about your work with Barry Richmond at High-Performance Systems in the 1980s and 1990s?
Everybody should have a mentor like Barry. He had an infectious passion for SD, and I am grateful that I had the opportunity to work with him for over twenty years. He was a gifted teacher. I see his legacy on a more-or-less daily basis—in both my teaching and my consulting activities.  Barry used to say that "anyone can do this stuff at some level, and everyone should try." I like to think that some of his passion has rubbed off on me.
Which of your projects are you most proud of?
At the top of the list is the NREL work, which started as a small project in 2003 and developed over time in partnership with Lexidyne, LLC. This work has evolved into an analysis platform called the Biomass Scenario Model, which won the System Dynamics Applications Award in 2018.  I'm also proud of my involvement in a community-focused project aimed at understanding the causes of youth violence, which I talked about at the 2020 System Dynamics Conference.
What have you learned over the years about modeling and clients?

I've learned to embrace version control and issue tracking systems. These are essential for managing a large model with multiple work streams and a variety of stakeholders. I've also developed a great appreciation for the power of simple stock-flow maps and models.
Maps can help to engage stakeholders, and you can always learn something from a simple model that you've put into equilibrium and then hit with a step or pulse test. Last but not least, I've come to appreciate the importance of a growth mindset. Whenever I teach or do project work, it's an opportunity to learn!
What kinds of System Dynamics project work would you like to be doing over the next 5 years?
I'd like to keep teaching and working in the areas of renewables, sustainability, and public health, with the broad goal of helping people to get better at "thinking in systems."
Call for Presenters: Seminar Series We at the System Dynamics Society are continually seeking vibrant and knowledgeable presenters for our ongoing Seminar Series. As we unfold the calendar, there's always a place for more insights, experiences, and expertise to enrich...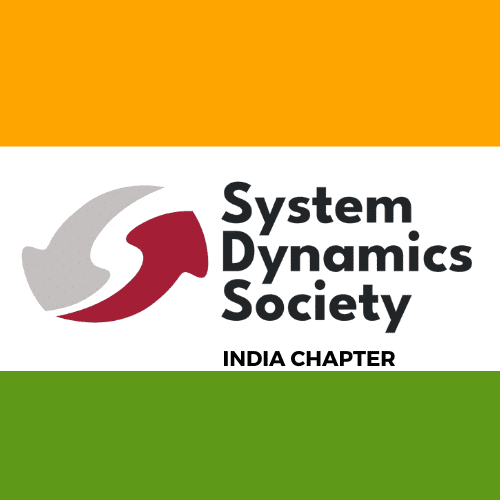 We are very excited to invite you to another year-end meet up and chat, this time featuring Bob Eberlein – who has been a vital member of the SDS since its early days and also a pivotal developer of Vensim, and now Stella – some of the most widely used...
The World Bank Uses System Dynamics to Identify Root Causes of Poverty EXECUTIVE Summary Madagascar has one of the highest poverty rates in the world. In 2022, an astonishingly three out of every four people in Madagascar lived below the poverty line. Poverty has...
Fast-Track Cities Uses System Dynamics to Enhance HIV Care EXECUTIVE Summary Low levels of viral suppression at 69% for people with HIV make it hard to believe the 95% target level will be achieved by 2030 in St. Louis, USA. As a solution, Fast-Track Cities-STL opted...
System Dynamics Unravels ICU Tensions at the Portuguese Oncology Institute EXECUTIVE Summary The Portuguese Oncology Institute (IPO) faced a critical challenge in its intensive care unit (ICU) where doctors and nurses experienced high turnover due to tensions with...