Kenya District Uses System Dynamics To Manage Water Resources
Sustainable management of natural resources is a vital concern in most countries and regions worldwide. In Laikipia District in Kenya, located at the foothill zone of Mt. Kenya, water is required in the upper zone for irrigation agriculture, horticultures and livestock production as well as for urban areas. In the lower zone water is required for wildlife and natural habitats.
In an earlier study (Gallati 2008) a system dynamics model has been developed to better understand possible dynamics in collective irrigation management focusing on the feedbacks between social mechanisms of collective action and the performance of the irrigation practices. In Laikipia, however, it turned out that this model was not applicable due to the fact that large immigration had taken place in the last decades preventing inhabitants from developing close relations of exchange and reciprocity, which had been key preconditions of this model.
A stakeholder workshop in 2009 revealed that the transition towards new water management practices is one of the key concerns in the area.
Based on these insights a system dynamics model has been developed to demonstrate the effect of new water management practices in different zones along the river reflecting the fact of varying rainfall and agricultural options from uphill to downhill zone and down to the plains. In particular the users can experiment with different options such as storage capacity, increase of water use efficiency, use of flood flow, adaptation of agricultural practices, etc.
in order to analyze the effect of these practices on overall production and income. As such it is envisaged to support local participants in adopting a river (basin) perspective. The usefulness of the model is being evaluated in a second stakeholder workshop in 2010. Based on this experience further model development will be evaluated. One option is to further develop the model into a tool for broader use in capacity building and training for sustainable water management in collaboration with local or international institutions.
The project is developed in collaboration with CETRAD (Centre for Training and Integrated Research in Arid and Semi-Arid Areas Development; www.cetrad.org) in Nanyuki, Kenya and is part of a larger research initiative on sustainable natural resources management. It is supported by NCCR North-South in Switzerland, which is funded by the Swiss Development Agency and the Swiss National Fund.
Contact and further information: Justus Gallati, Lucerne University of Applied Sciences justus.gallati@hslu.ch.
| | |
| --- | --- |
| Client | CETRAD |
| Author/Consultant | Gallati J |
More Information
Gallati J. 2008. Towards an improved understanding of collective irrigation management: a System Dynamics approach. [PhD Dissertation]. Berne Switzerland: University of Berne.
OTHER SUCCESSFUL APPLICATIONS
The World Bank Uses System Dynamics to Identify Root Causes of Poverty EXECUTIVE Summary Madagascar has one of the highest poverty rates in the world. In 2022, an astonishingly three out of every four people in Madagascar lived below the poverty line. Poverty has...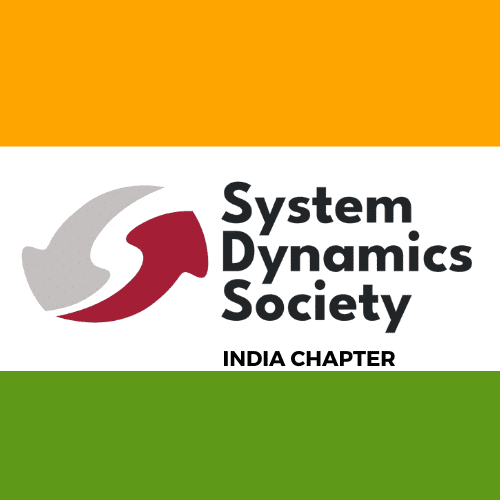 We are very excited to invite you to another year-end meet up and chat, this time featuring Bob Eberlein – who has been a vital member of the SDS since its early days and also a pivotal developer of Vensim, and now Stella – some of the most widely used...
Call for Presenters: Seminar Series We at the System Dynamics Society are continually seeking vibrant and knowledgeable presenters for our ongoing Seminar Series. As we unfold the calendar, there's always a place for more insights, experiences, and expertise to enrich...
Honoring Excellence: A Glimpse into the Awards of the International System Dynamics Conference The International System Dynamics Conference brings together experts, practitioners, and students to exchange ideas, showcase real-world applications, and celebrate...
From Bergen to Global: UiB's System Dynamics Group The System Dynamics Group, an autonomous research group at the University of Bergen (UiB) was established in 1971 by professor emeritus Svein Nordbotten. Inspired by the work of Jay W. Forrester, Nordbotten...