Mayo Clinic Saves $2M by Thinking Differently About Dosing Regimens
The Issue You Tackled
To determine the value of a biomedical System Dynamics (BMSD) approach for optimization of anemia management in long-term hemodialysis patients because elevated hemoglobin levels and high doses of erythropoiesis-stimulating agents (ESAs) may negatively affect survival in this population.
What You Actually Did
A model of erythropoiesis and its response to ESAs on the basis of a BMSD method (Mayo Clinic Anemia Management System [MCAMS]) was developed. Thereafter, an open-label, prospective, nonrandomized practice quality improvement project was performed with retrospective analysis in 8 community-based outpatient hemodialysis facilities. All prevalent hemodialysis patients seen from January 1, 2007, through December 31, 2010 (300-342 patients per month), were included with darbepoetin as the ESA. The primary outcome was the percentage of patients who attained the desired hemoglobin level. Secondary outcome measures included the percentage of patients with hemoglobin values above the desired range and mean dose of darbepoetin used.
The Results
The 3 treatment periods were (1) standard ESA protocol in 2007, (2) transition to the MCAMS (2008 to June 2009), and (3) stability period with the MCAMS used in all hemodialysis facilities (2009 to 2010). In the first 6 months of 2007, 69% of patients were in the desired range and 26% were above the range. In comparison, during the first 5 months of 2010, 83% were in and 6% were above the range (P<.001). The mean monthly darbepoetin dose per patient decreased from 304 μg in 2007 to 173 μg by the second half of 2009 (P<.001).
With the introduction of the MCAMS, more patients had hemoglobin levels in the desired range and fewer patients exceeded the target range, with a concomitant 40% reduction in darbepoetin use.
| | |
| --- | --- |
| Name | Biomedical System Dynamics to Improve Anemia Control With Darbepoetin Alfa in Long-Term Hemodialysis Patients |
| Modelers | James T. McCarthy, Craig L. Hocum, Robert C. Albright, James Rogers, Edward J. Gallaher, David P. Steensma, Stephen F. Gudgell, Eric J. Bergstralh, John C. Dillion, LaTonya J. Hickson, Amy W. Williams, and David Dingli |
Did You Know?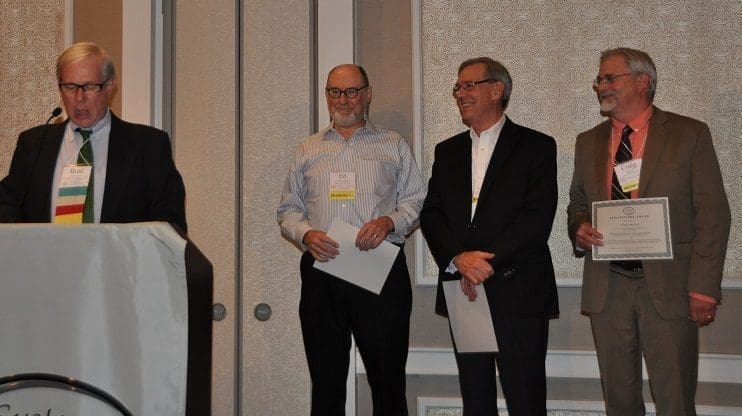 System Dynamics Application Award
The System Dynamics Applications Award is presented by the Society every other year for the best "real world" application of system dynamics. The Society awarded its 2015 Applications Award to McCarthy, James with Craig Hocum, Robert Albright, James Rogers, Edward Gallaher, David Steensma, Stephen Gudgell, Eric Bergstralh, John Dillion, LaTonya Hickson, Amy Williams, and David Dingli for their work Biomedical SD to Improve Anemia Control With Darbepoetin Alfa in Long-Term Hemodialysis Patients. To see the citation that was made by Bradley Morrison, please follow this link. (Jul 2015)
Individualized Medicine and Biophysical System Dynamics Presentation
The authors videotaped a copy of presentation made at 29th International System Dynamics Conference in 2011, Washington, D.C. The first part of this presentation describes the anemia of chronic kidney disease, shortcomings of current treatment protocols, and the structure of a System Dynamics model to improve patient care. Part 2 describes the outcome of implementing a model based protocol in a clinical setting. You can also find the slides used in this video here.
BSIG Webinar with Jim Rogers
On Thursday, 28 April, 2016, the Business Special Interest Group of the System Dynamics Society hosted their webinar "Dynamic Healthcare Models- accelerating diffusion and adoption" with guest presenter Jim Rogers of Advance Management Group. Jim, who has been consulting with Mayo Clinic in Rochester, Minnesota since 1997, discussed the use of System Dynamics models to improve patients' quality of life while lowering the cost of care, using SD models for current research and insights for action, and drafting a framework towards model-informed, personalized care. Information about the Business SIG and the other Special Interest Groups of System Dynamics Society is available on our website.
OTHER SUCCESSFUL APPLICATIONS
The World Bank Uses System Dynamics to Identify Root Causes of Poverty EXECUTIVE Summary Madagascar has one of the highest poverty rates in the world. In 2022, an astonishingly three out of every four people in Madagascar lived below the poverty line. Poverty has...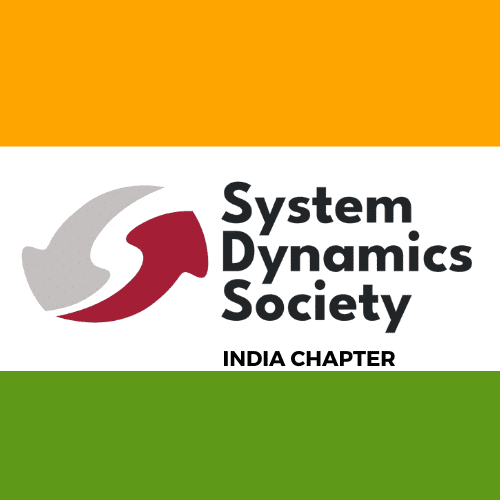 We are very excited to invite you to another year-end meet up and chat, this time featuring Bob Eberlein – who has been a vital member of the SDS since its early days and also a pivotal developer of Vensim, and now Stella – some of the most widely used...
Call for Presenters: Seminar Series We at the System Dynamics Society are continually seeking vibrant and knowledgeable presenters for our ongoing Seminar Series. As we unfold the calendar, there's always a place for more insights, experiences, and expertise to enrich...
Honoring Excellence: A Glimpse into the Awards of the International System Dynamics Conference The International System Dynamics Conference brings together experts, practitioners, and students to exchange ideas, showcase real-world applications, and celebrate...
From Bergen to Global: UiB's System Dynamics Group The System Dynamics Group, an autonomous research group at the University of Bergen (UiB) was established in 1971 by professor emeritus Svein Nordbotten. Inspired by the work of Jay W. Forrester, Nordbotten...