The Role of Creativity in System Dynamics and Systems Thinking
A thought-provoking discussion led by internationally renowned expert Dennis Sherwood, as we explore the concept of creativity in System Dynamics and Systems Thinking. Delve into questions such as what precisely creativity is, how it differs from related concepts, and whether it's just a natural attribute or a skill that can be learned, practiced, and enriched.
In this webinar, we gained a deeper understanding of the role of creativity in System Dynamics and systems thinking and learned about:
The differences between creativity and related concepts such as discovery, invention, innovation, entrepreneurship, and design thinking
Whether creativity can be developed and enriched as a skill
The concept of "goodness" in ideas and how it relates to creativity
The potential impact of AI on human creativity
Valuable insights into the role of creativity in your projects.
Watch the recording below
Whoops, this recording is available for members and ticket purchasers only. Please login to verify. If you're not a member, purchase a membership here. You can also buy a ticket to watch the recording here.
About the Speaker
Dennis Sherwood has been running his own UK-based consultancy, The Silver Bullet Machine Manufacturing Company Limited, for the last 20 years, specializing in all aspects of organizational innovation and creativity, including applying systems thinking and System Dynamics modeling whenever the opportunity arises! Dennis first became aware of the systems perspective when a consulting partner at Deloitte, and had the great benefit of being a student of John Morecroft at London Business School. Subsequently, Dennis was an Executive Director at Goldman Sachs and Managing Director of the UK operations of SRI (Stanford Research Institute) Consulting. Dennis has written many journal articles and blogs, and is the author of 15 books, including Seeing the Forest for the Trees – A manager's guide to applying systems thinking (Nicholas Brealey Publishing, 2002), Smart Things to Know about Innovation and Creativity (Capstone Publishing, 2001), How to be Creative – A practical guide for the Mathematical Sciences, co-authored with Professor Nicholas Higham FRS FREng (SIAM, 2022), Creativity for Scientists and Engineers (UK Institute of Physics, 2022) and Strategic Thinking Illustrated – Strategy made visual using systems thinking (Taylor and Francis/Routledge, 2022).
Honoring Excellence: A Glimpse into the Awards of the International System Dynamics Conference The International System Dynamics Conference brings together experts, practitioners, and students to exchange ideas, showcase real-world applications, and celebrate...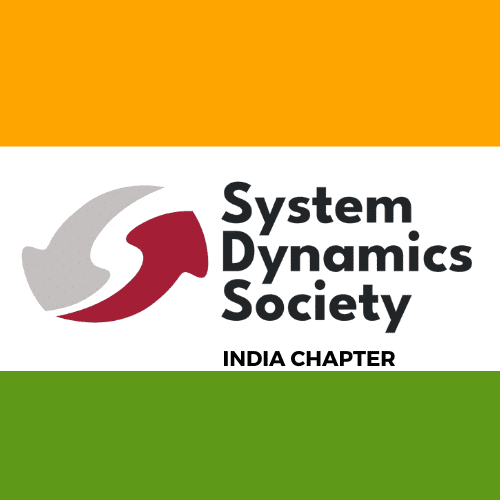 We are very excited to invite you to another year-end meet up and chat, this time featuring Bob Eberlein – who has been a vital member of the SDS since its early days and also a pivotal developer of Vensim, and now Stella – some of the most widely used...
The World Bank Uses System Dynamics to Identify Root Causes of Poverty EXECUTIVE Summary Madagascar has one of the highest poverty rates in the world. In 2022, an astonishingly three out of every four people in Madagascar lived below the poverty line. Poverty has...
Fast-Track Cities Uses System Dynamics to Enhance HIV Care EXECUTIVE Summary Low levels of viral suppression at 69% for people with HIV make it hard to believe the 95% target level will be achieved by 2030 in St. Louis, USA. As a solution, Fast-Track Cities-STL opted...
System Dynamics Unravels ICU Tensions at the Portuguese Oncology Institute EXECUTIVE Summary The Portuguese Oncology Institute (IPO) faced a critical challenge in its intensive care unit (ICU) where doctors and nurses experienced high turnover due to tensions with...