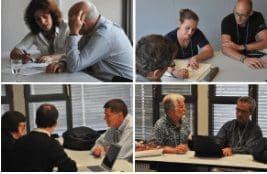 Publishing Assistance Workshop (PAW)
Conference Registration Required
Not available for ISDC 2023
The Publishing Assistance Workshop (PAW) provides prospective authors with guidance on developing manuscripts using systems thinking and modeling for submission to top academic journals. A panel of System Dynamics experts with impressive publication records will share suggestions for navigating the journal publishing process.
Attend this event if you are interested in publishing your System Dynamics work in academic journals. The first half of this workshop is open to all conference attendees and includes short presentations by a subset of the panel members with tips about publishing System Dynamics research in top journals. The panel presentations will be followed by an open Q&A session.
The second half of the workshop involves small roundtable discussions and is EXCLUSIVE to participants that submit working papers and receive invitations to the second half. This portion of the workshop provides invited participants with developmental suggestions for improving their working papers.
The Publishing Assistance Workshop will be held during the main conference. Further details about the time and location will be provided once the conference program is finalized. We especially encourage advanced doctoral students, post-docs, and early-career faculty members to apply for the second half of the workshop.
This program is organized by Shayne Gary.  Panel members include those below:
Application
If you are interested in participating in the workshop, please send an expression of interest to Shayne Gary at sgary@unsw.edu.au by June 1, 2021. Please include the working paper you want to discuss at the workshop (just one!), indicate your target journal(s) for the paper, and also include your CV to provide us with a summary of your background and experience. The workshop will be limited to a maximum of 20 participants, and invitations will be sent to confirm PAW participation shortly after the conference early registration deadline in June.
Rogelio Oliva is the Bob and Kelly Jordan Professor of Business in the Department of Information and Operations Management at the Mays Business School, Adjunct Professor at MIT's Zaragoza Logistics Center, and Research Affiliate at MIT Center for Transportation & Logistics. His research explores how behavioral and social aspects of an organization interact with its technical components to determine the firm's operational performance. His current research interests include behavioral operations management, retail and service operations, and the transition that product manufacturers are making to become service providers. His research has been published in many top journals, including: Management Science, Organization Science, Journal of Operations Management, California Management Review, and Production and Operations Management.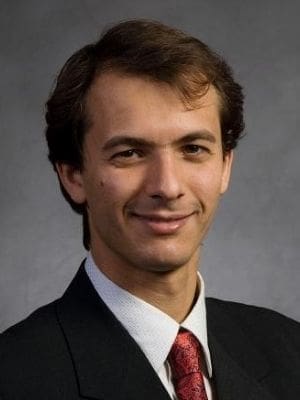 Hazhir Rahmandad is the Schussel Family Professor of Management Science and an Associate Professor of System Dynamics at the MIT Sloan School of Management. His research shows how complex organizational dynamics lead to heterogeneity in organizational practices and outcomes. In another stream of work Hazhir has studied public health problems, including obesity and depression dynamics, and comparing different modeling methodologies in application to epidemics. He also contributes to expanding the dynamic modeling toolbox through advancing parameter estimation and validation methods for dynamic models. Hazhir has published in diverse journals including Management Science, Organization Science, Strategic Management Journal, Strategy Science, Journal of Operations Management, International Journal of Obesity, and System Dynamics Review.

Yaman Barlas is a Professor of Industrial Engineering at Boğaziçi University in Istanbul where he is director the SESDYN research laboratory. His research areas include credibility of simulation models, SD method, systems science, modeling of socioeconomic and medical problems, and simulation as a learning/training platform. Yaman is a founding member and a former President of the System Dynamics Society. He has served in various editorial roles in different publications, including most recently as Executive Editor of System Dynamics Review (SDR). SDR's impact factor increased substantially under Yaman's watch as Executive Editor. He received his BS, MS and PhD degrees in industrial and systems engineering.

John Sterman is the Jay W. Forrester Professor of Management at the MIT Sloan School of Management and a Professor in the MIT Institute for Data, Systems, and Society. He is also the Director of the MIT System Dynamics Group and the MIT Sloan Sustainability Initiative. John's research centers on improving decision-making in complex systems, including corporate strategy and operations, energy policy, public health, environmental sustainability, and climate change. He is the author of many scholarly and popular articles on the challenges and opportunities facing organizations today, including the book, Modeling for Organizational Learning, and the award-winning textbook, Business Dynamics. John is a Fellow of the American Association for the Advancement of Science and has twice been awarded the Jay W. Forrester Prize for the best published work in system dynamics. He holds an AB in engineering and environmental systems from Dartmouth College and a PhD in system dynamics from MIT.