2023 Student-Organized Colloquium
Online | July 19, 2023
Chicago & Online | July 23, 2023
The Student-Organized Colloquium (SOC) is a FREE two-day event organized by the Student Chapter of the System Dynamics Society. The first day will be a virtual session the week before the International System Dynamics Conference (ISDC). The Student Chapter will host the second day in Chicago. The format of the SOC consists of a keynote address, hybrid student plenary presentation(s), breakout sessions, poster sessions, and angel advising sessions. See the schedule and angel advisor volunteer sections below for more information. The SOC provides an opportunity for less experienced modelers (e.g. doctoral, master, and undergraduate students, as well as practitioners, professionals, and academics who are new to system dynamics) to discuss System Dynamics related ideas and concerns, share their work with others, and receive feedback from more experienced modelers.
Participants who require a visa to enter the United States need to register for an in-person ticket to ISDC 2023.
Theme:
Think, Transform, Thrive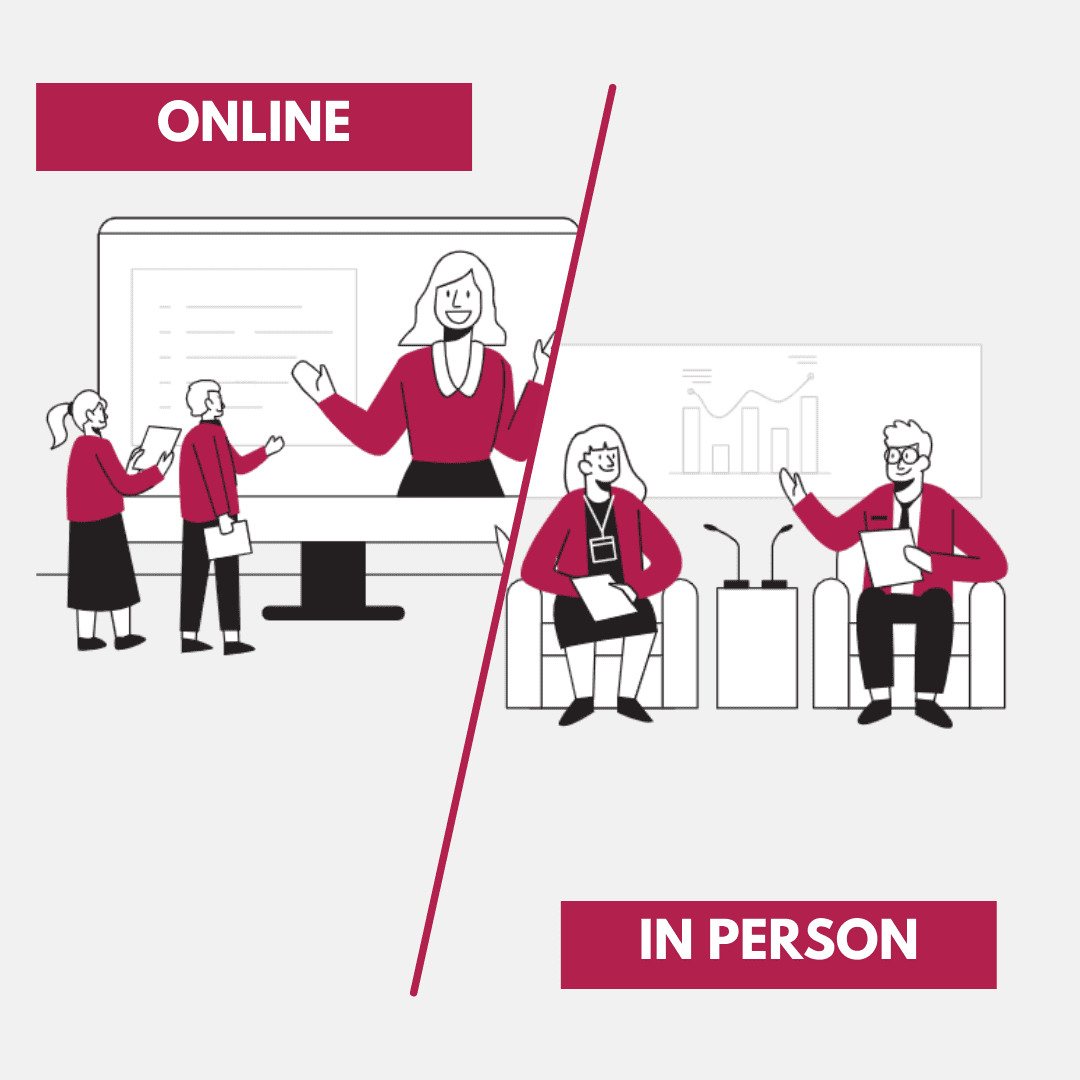 Hybrid
In-Person or Online? It's your decision! Attendees can attend online, live, or both! Meet us in Chicago or attend from wherever you want.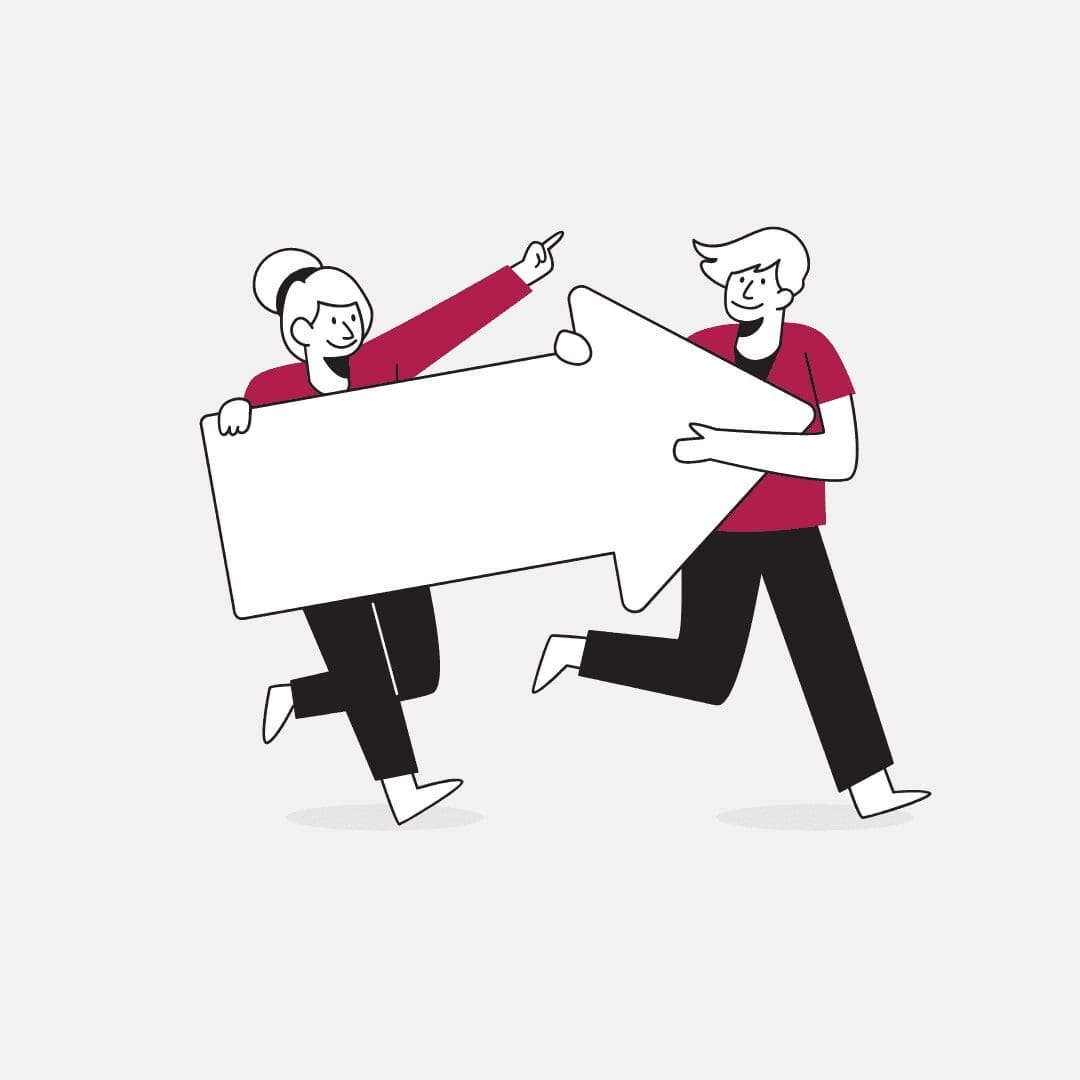 Open for All
Organized by students, open for all. From novices to experts, the SOC is a great opportunity to join the community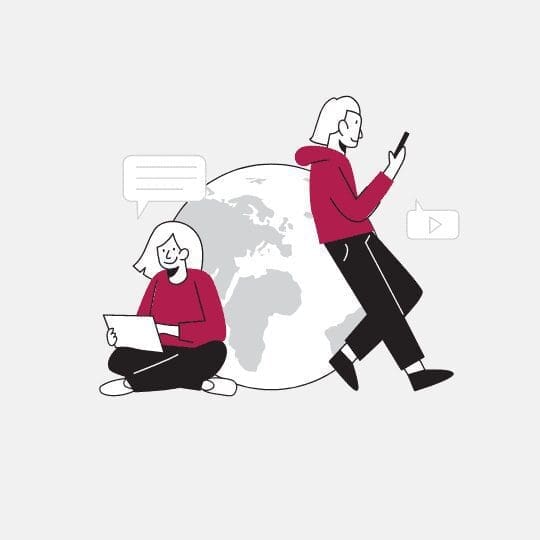 Free Event
If you're a System Dynamics student. You must go to the SOC. A free event and open for everyone!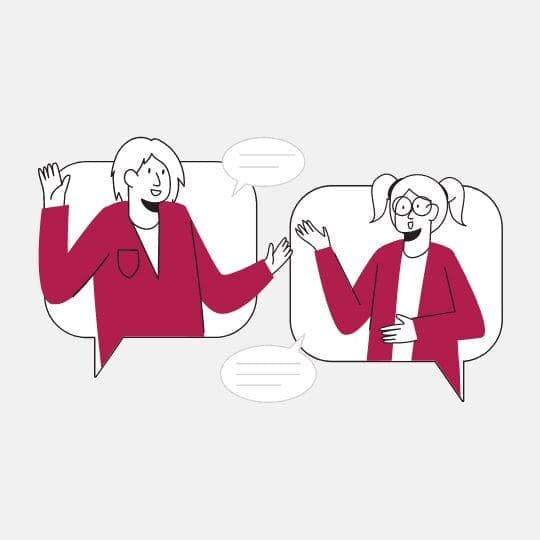 Networking
Join students and professionals shaping the future of the field. Share your ideas and be part of a global comunity
CALL FOR PAPERS, WORKSHOPS & CONTRIBUTIONS
Think, Transform, Thrive
Submission Window
January 24 – March 21, 2023
The disruptions caused by the global pandemic, climate change, social and racial inequities, nationalist politics, and a rapidly urbanizing population leave us facing a future that calls for adaptation and intervention in complex systems. For the 2023 conference, we invite contributions that address the following questions:
What are the drivers of current sociological behaviors and how do we achieve the new equilibriums we are seeking?
How do models help us build both hindsight about past behaviors and dynamic hypotheses about our future?
How do applications of System Dynamics models help shape policies that seek to build an equitable, sustainable future that includes health and well-being for both people and ecosystems?
We seek to highlight work that addresses the current challenges we face. We invite rigorous quantitative and qualitative modeling that demonstrates the use of System Dynamics and new approaches within the practice to address these challenges.
Volunteers bring valuable skills, energy, and enthusiasm to the Sudent-Organized Colloquium, contributing to its success and making it a positive experience for everyone involved. They also provide a fresh perspective, new ideas, and increased diversity to the event, and often form strong bonds with the students they are helping. Volunteering is a great way for students to gain real-world experience, build their networks, and develop leadership skills. 
Join the Organizing Team
A big part of the logistics and the general design and execution of the event is only possible thanks to the help of our team of volunteers. If you want to contribute before and/or on the day of the Colloquium, please contact the Student-Organized Colloquium organizing team- Christine Tang (CT), Celia Stafford, Daniela Cialfi, Rachel Thompson, Sandra Volken, and Yuhong Wang. It is an amazing opportunity to meet people from all over the world and have fun!
We have monthly meetings hosted by the Student Chapter on the last Monday of the month @ 16:30 (4:30PM, Italy).
Ad-hoc meeting times will vary depending on the volunteers needed for specific tasks.
Become an Angel Advisor
All successful Student-Organized Colloquium poster/paper applicants who are invited to present get a chance to be a part of the Angel Advisor Programme. It involves matching the presenter (a generally less experienced, junior system dynamicist) and an experienced (senior, mentor) system dynamicist according to research areas. Before the Student-Organized Colloquium, the senior will review the presenter's paper/poster (this may also include specific System Dynamics questions). The presenter and advisor get an opportunity to meet and discuss the work. The Angel Advisor Programme provides a unique opportunity for constructive criticism and modelling advice from an expert. This programme has been working since 2015 and we hope we can get more senior system dynamicists involved each year. Become an Angel Advisor today!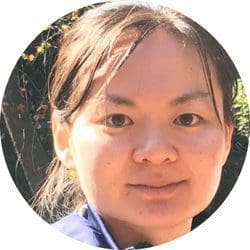 Christine Tang (CT)
Worcester Polytechnic Institute
New Mexico Water Resources Research Insitute at New Mexico State University
Logistics Coordinator
Università degli Studi 'Gabriele d'Annunzio'​ di Chieti
Student Chapter President
SOC Web Communications Coordinator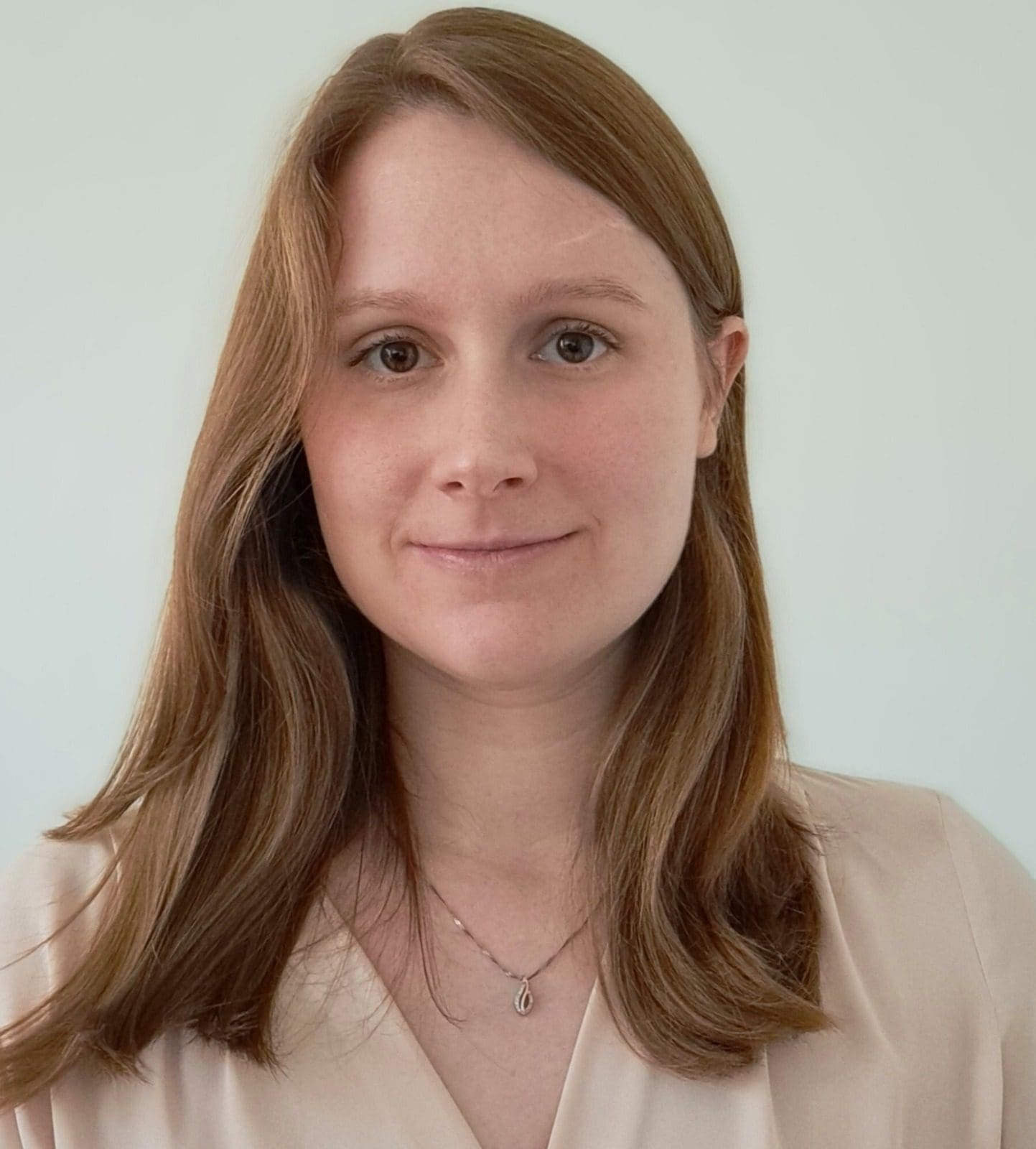 Sandra Volken
Universität Bern
Universität Zürich | University of Zurich
Volunteer Coordinator
On July 23, the SOC will take place at the Palmer House Hilton Hotel. A beautiful and historical venue at the heart of downtown Chicago. It is just a short walk to Millennium Park, the Art Institute of Chicago, and Lake Michigan. It includes an indoor pool and fitness center. A limited number of rooms with a special discount for SOC and Conference attendees is available.
FAQS AND SUBMISSION GUIDELINES
Frequently Asked Questions (FAQs)
1. Why submit to the SOC?
Different from the regular sessions in the ISDC, the SOC provides a pre-conference forum where students can openly share the challenges they face with modeling and their research, rather than communicate polished results of completed research. Here are just a few reasons to consider submitting your work to the colloquium:
You are studying at an institution where there are few (or no) faculty engaged in system dynamics work, and you wish to present your work in a friendly setting, make connections with people in the field who can help you, discover available resources and meet potential mentors.
You have an idea for a research/dissertation proposal and would like feedback (on the conceptualization of the problem, the suitability of System Dynamics, appropriate next steps, feasibility, etc.).
You are in the middle stages of your research and modeling (i.e., the work is not yet ready to present at the general ISDC) and would like feedback on work to date, help getting un-stuck, advice on next steps, or perspectives on the research contributions from people outside your department.
You are nearing completion of the project/dissertation and are seeking critical feedback and questions to improve the scholarly and practical contributions and implications of your work.
You are new to SD and want a chance to learn and share in small groups with your peers and expert system dynamicists to develop your project ideas.
2. Who can submit to the SOC?
Doctoral, masters, and undergraduate students are particularly encouraged to submit. However, anyone new to SD can also submit their work.
3. Who can attend the SOC?
All are welcome to attend the SOC. Pre-registration is kindly encouraged since by doing so, we can estimate the resources (e.g., food, volunteers, virtual rooms) required.
4. How are plenary speakers chosen?
Students whose submissions with subsequent expert feedback would benefit the larger audience of the SOC will be invited to present their work in a plenary presentation format These submissions may reflect a problem or question that was observed in several submissions or are commonly experienced by SD students and/or they may demonstrate exceptional modeling, research design, and/or innovative application areas. Emphasis will be on the clarity and quality of the work and its potential for informing many others' learning.
5. What kind of expert feedback can I expect from participating in the SOC?
All attendees: The SOC is designed in a way that encourages networking and informal dialogue. All attendees, whether SD novices or experts, will get an opportunity to share and learn together during the multiple formats of the programme – plenaries, breakout sessions and the poster and networking session.
Presenters: All presenters whose submissions are accepted are encouraged to participate in the Angel Advisor Programme. Together with your poster/paper and any supporting model documentation, you will submit an informal 2-minute introductory video which will be used to connect you with an Angel Advisor who will closely review your work and provide expert feedback. In addition, successful applicants will have the opportunity to share their work and receive constructive and friendly feedback from other SOC attendees during the Live Poster and Networking Session. Furthermore, student plenary presenters will receive informal feedback from the SOC attendees in a short Q&A period following their 20-minute oral presentation.   
6. Do I need to register for the International System Dynamics Conference (ISDC) to present at the SOC?
Presenters who require a Visa to enter the United States of America should register for Frankfurt ISDC2023 as an in-person attendee. Other attendees and presenters do not need to register for the ISDC, though we highly recommend it. While there is no financial cost to attend the Student-Organized Colloquium, registration for the colloquium is required for all attendees and presenters.
7. What are the SOC submission guidelines?
The Student-Organized Colloquium accepts submissions in a detailed paper, extended abstract, or poster format. Full papers will be considered for plenary presentation, and all submissions will be considered for poster presentation. See more details on the submission requirements below.
8. Are there examples of introductory videos students make for their angel advisors?
Yes. See videos from Cherie Dirk, Mariana Torres Arroyo​, and Min Hu.
Submission Guidelines
Submission and Review Process
Posters, full papers, and extended abstracts are acceptable formats for submission to the Student-Organized Colloquium. 
Note: Colloquium reviews are double blind. Please exclude all author information on your submitted work.
Please submit all the materials via the System Dynamic Society's Web Portal by the deadline specified above. You can access the Web Portal at https://webportal.systemdynamics.org/web.portal. See also the instructions for using the Web Portal submission system.
Reviews will be on a rolling basis. See above for the SOC deadlines for submission and registration.

Formatting Requirements for All Submissions
Single-spaced
3 cm margins all around
Clear figures, tables, graphs
Prose edited to eliminate typos and increase clarity
Please exclude all author information from your submitted work for review.

Poster
Specifications
Format: PDF, color

Orientation: Landscape

Should not exceed A0 dimensions (46.8 x 33.1 in, 118.9 x 84.1 cm). Ideally, posters will be created with a 4:3 aspect ratio (landscape). All in-person poster presenters will be responsible for printing and hanging (in the designated area) their own poster.
Poster submission format
Poster submissions should be in the form of a full poster that describes the dynamic problem or issue being addressed, the approach being used to address it, the current progress, results and findings, and concluding messages. Works cited should also be included. The poster should be self-explanatory, simple, and specific, presenting material in a logical, legible manner. Introduction, written material, photos, charts, and graphs should be in a sequential fashion, and trademarks must be indicated where appropriate.  A disclaimer may be posted to indicate that "results and/or modifications are in preparation for publication and cannot be used without permission of the author(s)."
Conference participants should be able to open the PDF and enlarge/zoom-in. Therefore, please try to have graphics, especially model structures in vector format to ensure proper visibility. 
To rescale a full-sized poster, just make sure that it is prepared in a 4×3 ratio (landscape), for example, 40" by 30" (or 101,6 cm by 76,2cm). Fill the poster area as you normally would if you were printing it, for an in-person conference, as if you were to hang the poster on the display board. Then print it as a PDF (landscape) to fit the letter-sized paper. Please be sure that the title of your work is legible when printed to Letter or A4 and viewed at 100%.
Final submission once accepted as a SOC presenter
Virtual SOC poster presenters will have a dedicated Zoom breakout room. The PDFs will be available on the Conference Site before the event for all attendees. 
Submit your final poster, video presentation recording*, and a brief bio paragraph via the Web Portal submission system by the deadline specified in the important dates section.
*The video presentation recording is required for presenters who cannot attend any of the Poster Sessions, and optional for those who can present synchronously (either in-person or virtually). The video should be about 5 minutes long. See the section titled "Recording your presentation" for further guidance – https://systemdynamics.org/conference/submission-system/. 
Full Paper
Suggested length 5-20 pages (single-spaced, using 12-pt Times font or some equivalent)
Full papers are more appropriate for work that is in progress and might be thought of as an intermediate progress report of the research. These papers are expected to provide a deeper discussion about the current status of the study and the preliminary findings. Depending on the type of research, this may include a detailed discussion of the model structure and preliminary output, or the setup used in group model building sessions, etc., for example. Full papers do not need to be completed research but need to have a substantial amount of progress completed in order to have a robust discussion section.
Full papers must contain the following sections.
Introductions

Background 

Methods

Discussion/Analysis

Results
Full papers will be considered for plenaries or posters.
Extended Abstract
Suggested length 2 pages (single-spaced, using 12-pt Times font or some equivalent). Minimum 2 pages. Maximum 10 pages.
This alternative is especially useful for students in the early stages of research or in the proposal stage. The purpose of submissions in this format is to receive feedback on the conceptualization of the problem and proposed work, relevance, and contribution of SD, the feasibility of the scope of work, insight into the next steps, etc.
Extended Abstracts must contain
Introduction/ Problem Statement

Background

Current Status 

Next Steps
Extended Abstracts will be considered for posters.
Content and Sequence Suggestions for All Submissions
Introduce the problem and describe its relevance

Describe previous work done in the field (i.e., how this problem has been addressed before in other fields, or how the field of has viewed this problem in the past, etc.)

Discuss how the problem is an appropriate problem to address using SD or why it is relevant to the field

Present your research question(s) and aim(s)

Describe the potential contribution of your work or proposed work (i.e., what contribution can SD make, how this work can improve how SD is practiced, etc.)

Describe the work you plan to do and how you plan to do it(or have already been proceeding).
For those presenting work on which significant progress has been made, describe the work you have already done, and consider addressing some of the following questions:
What are the dynamics of the problem you are trying to understand and/or address?

What are the model boundaries?

What initial structures do you have and why is that a useful way to conceptualize the problem?

What is your dynamic hypothesis?

What model insights are you aiming to generate from your work?

What are some of the major feedback loops in your model(s)?

What/who are your data sources?

What variables are endogenous, exogenous, and not included in your model?

What current behavior modes is your model producing?

What policies are you testing?

What steps are you taking to build confidence in your model?

What insights did you gain about the problem in the modeling process?

What conclusions can you draw from your work at this time?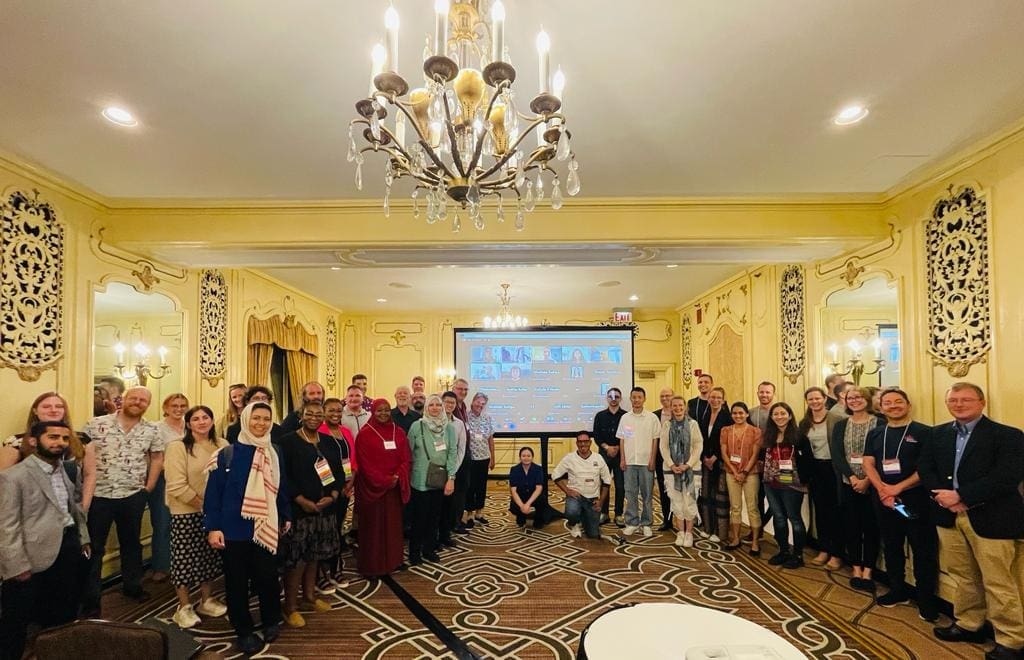 Student-Organized Colloquium 2023 – Hybrid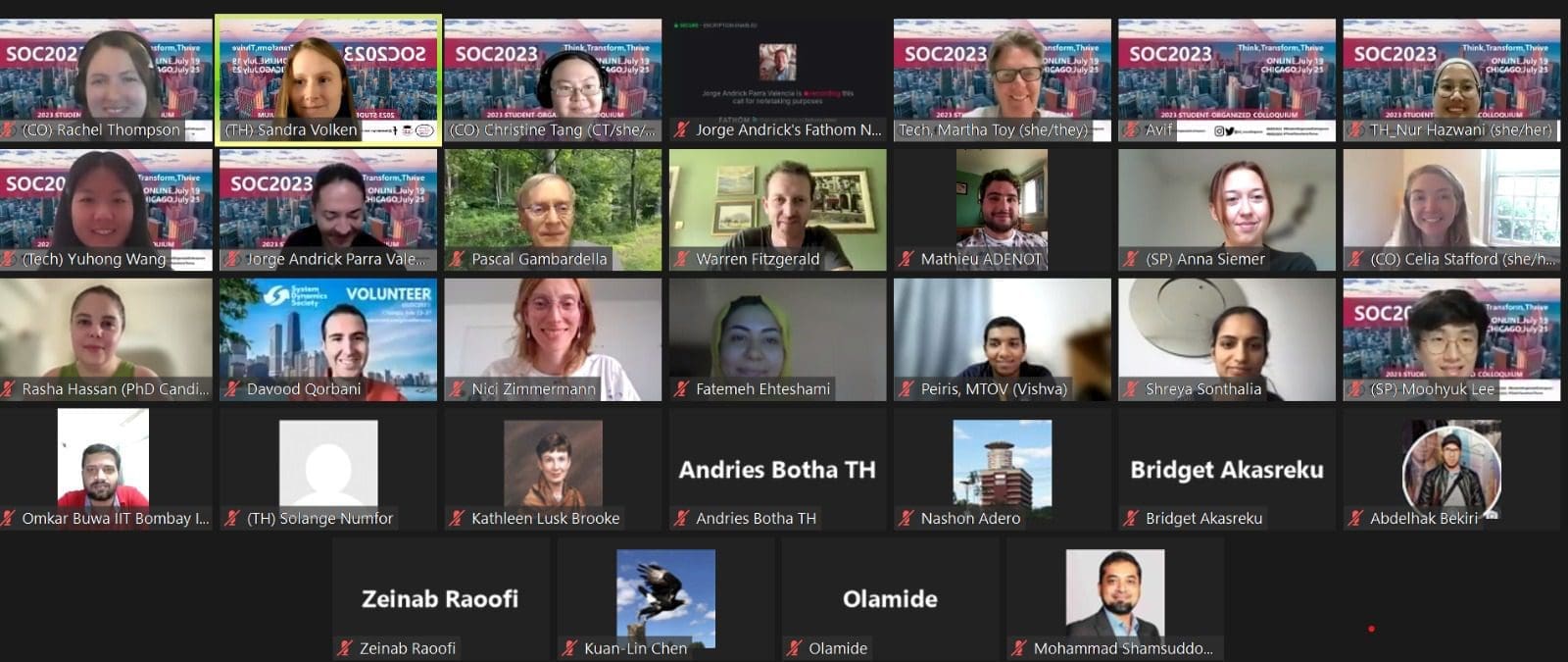 Student-Organized Colloquium 2023 – Virtual Day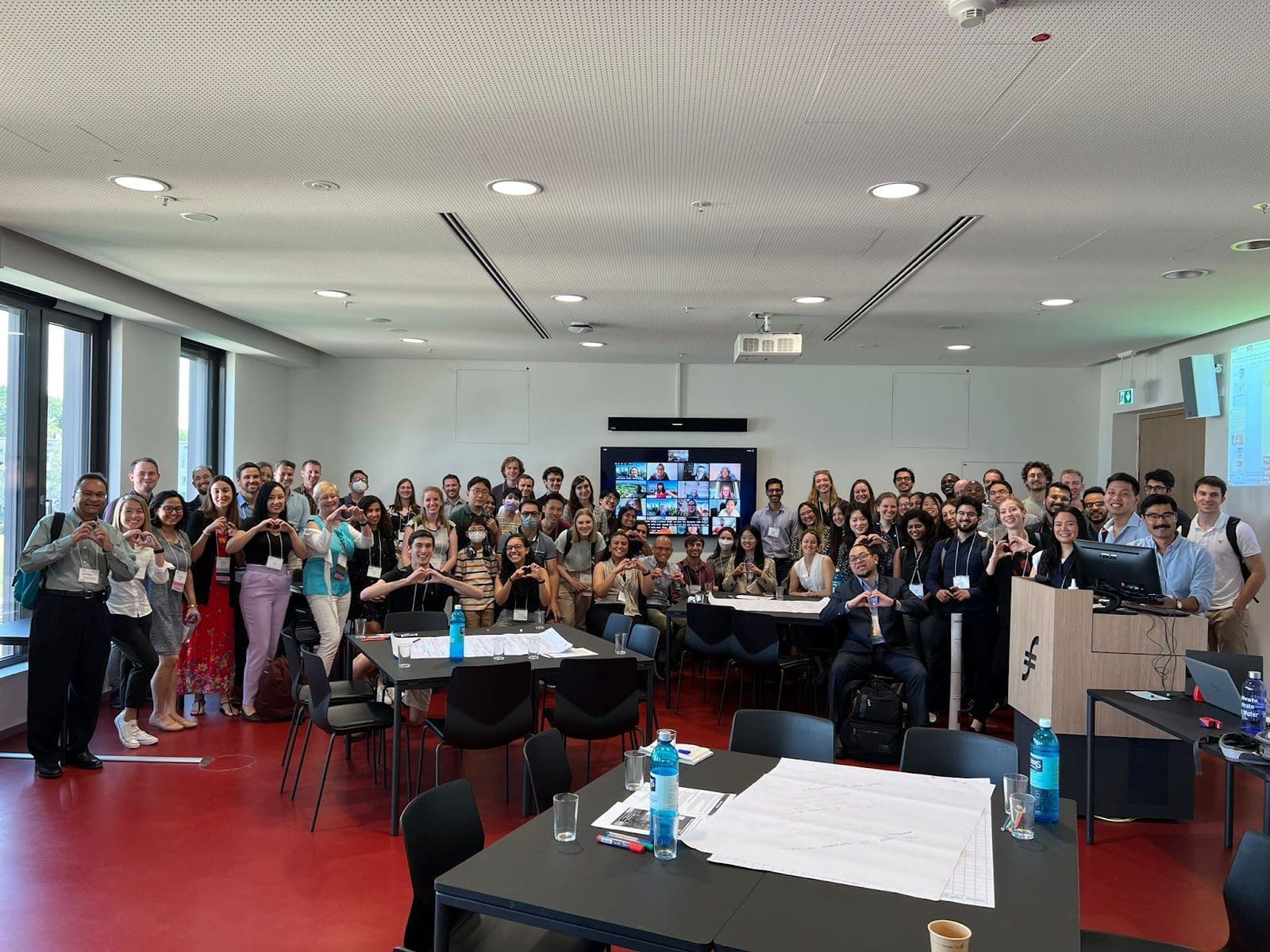 Student-Organized Colloquium 2022 – Hybrid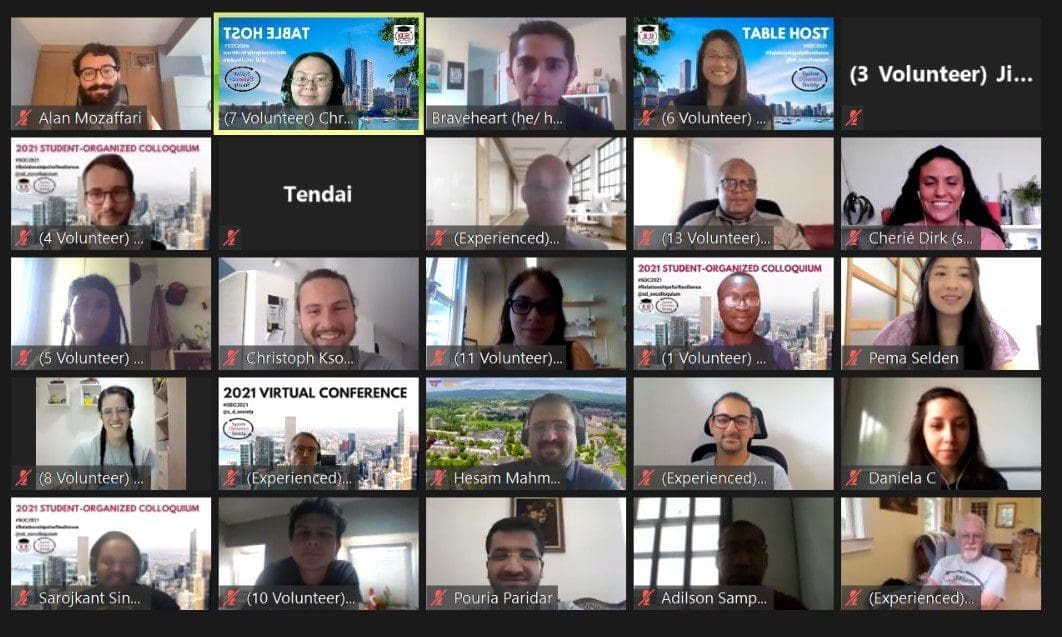 Student-Organized Colloquium 2021 – Online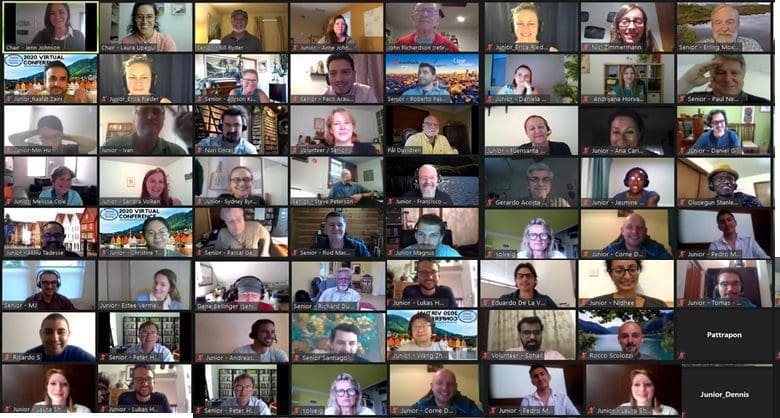 Student-Organized Colloquium 2020 – Online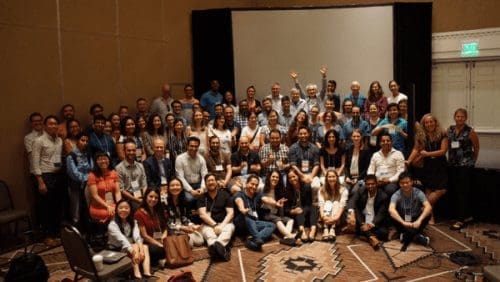 Student-Organized Colloquium 2019 – Albuquerque, USA
Don't miss the opportunity to connect with a global community