Below we highlight prominent systems thinkers and System Dynamicists whose service has been invaluable to the field.  Their contributions and memory will live on through the work of the many they touched throughout their lives.
Jim Thompson
1946 -2021

It is with heavy hearts that we announce the passing of our dear friend, Jim Thompson. He was a light in this world with his wit, humor, and work in System Dynamics education and health modeling. 
After graduating from the University of Massachusetts, Jim settled in Connecticut.  He started his career at Arthur Andersen and them worked as Treasurer at Kollmorgen. In 1990, Jim chose to make a change and pursue his passion, System Dynamics. He studied at MIT and earned his Ph.D. from the University of Strathclyde, Scotland.  He also taught other budding System Dynamicists at Worcester Polytechnic Institute.
Jim's drive to make a difference in the world led him to focus on the development of computer-aided health systems models.  He did this locally at Cigna and around the globe.  His work served the World Bank, the Governments of Indonesia and Bangladesh, and at the Graduate Medical School of the Duke-National University of Singapore.
A life-long learner, Jim enjoyed sharing new insights and contributing to research as an active member of the System Dynamics Society and as an adjunct professor and student advisor at Central Connecticut State University and Worcester Polytechnic Institute.  Jim has been a loyal and active member of the Society since 1988, that is 33 years!  He rarely missed our annual research conference and participated a Modeling Assistance Workshop coach and a conference reviewer.  He also served on the Policy Council, the Administrative Committee, the Strategy Committee, and the Investment Committee.  His colleagues at the Society, students at Worcester Polytechnic Institute, and all the others he has touched with his work will miss him dearly. His legacy will live on in so many others that he touched with his work.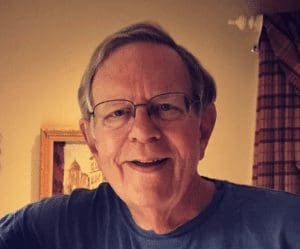 Memorial Service: 
2:00 pm Saturday, September 11th
St. James Episcopal Church
3 Mountain Rd., Farmington
Gifts in his name
may be made to St. James Episcopal Church,
3 Mountain Rd, Farmington, CT 06032
Dave Packer and Ginny Wiley
David William Packer 1937-2021
Virginia Wiley Packer 1944-2021
It is with great sadness that we share the loss of both Dave Packer and Ginny Wiley during the past month. They were champions of the field and very active in philanthropy generally.  They touched many lives in profound ways and will not be forgotten.  In lieu of flowers, donations may be made to The Bedford Citizen (TheBedfordCitizen.org) or to The Home for Little Wanderers (TheHome.org). Fall dates are being considered for a combined service to remember and celebrate the lives of these two wonderful people.
Jim Waters
1925-2021
Jim Waters was a prominent systems thinker. The System Dynamics Society recognizes his extensive and invaluable service to the field. He founded in 1989 the Waters Center for Systems Thinking, a nonprofit organization dedicated to delivering benefits through systems thinking to school districts, organizations, and communities around the world. As a firm believer in the power of education, he had a profound influence on spreading systems thinking in K-12 education and will be missed. Waters is an industry pioneer and entrepreneur. His legacy will be part of Waters Corporation and resonate in all fields and projects he led.