Join Our Global Community
We are an international, multi-faceted, and diverse organization. Our 1300+ members come from several different fields and industries across 75 countries. The System Dynamics Society provides a strong, unified voice supporting the advancement of systems thinking and System Dynamics computer simulation.
Become a member and develop your skills, career, and meet people worldwide
Conference Discount
Save up to $100 on our Conference registration fee, the largest event in our field. 
Seminar Series
Free access to our most popular event. Watch recordings from all previous seminars.
Bookshop Discount
Get a 10% discount on all Society publications.
Online Courses
Discounted prices on our partners' online courses. Continue learning today!
System Dynamics Review
Full access to all past and future articles in our journal.
Jay Forrester Seminar Series
Free access to all mini-courses to Ph.D. seminar discussions with the founder of the field
Mentorship
Get access to a pool of mentors for one-on-one System Dynamics modeling coaching.
Connection
Connect with our 1300+ members to meet your next project partner.
Scholarships
Be the first in line for conference scholarships and volunteer positions.
Networking
Connect with members worldwide in our networking events.
Publishing
Enjoy a 20% discount on the article processing charges of open access articles on the SDR.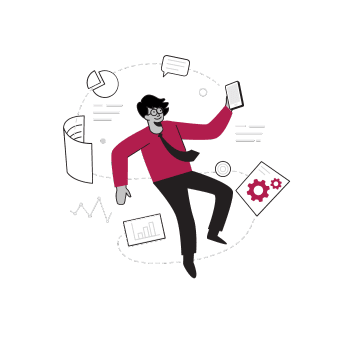 Wiley Discount
Get a 20% discount  on all Wiley books globally
Our members are the most important aspect of the System Dynamics Society. We come from 75 countries and several different fields and industries.
"Being a society member is a year-round affair. From engaging webinars to volunteering with dedicated people, what an enjoyable experience!"
"The membership is worth every penny. The System Dynamics Society is an open door to so much insight!"