Seminar Series
Bringing together academics, practitioners, and students
The Society Seminar Series consists of periodic online meetings on topics of interest to the systems thinking and System Dynamics communities. Our seminars aim to promote and improve skills to effectively apply systems thinking and dynamic computer simulation to private and public sector challenges.
All seminars and recordings are free for members. The general public is welcome to join for a nominal fee. Join now and unlock all benefits!
Join or Renew Membership
System Dynamics Society
System Dynamics Society Zoom
How can Systems Thinking support the call for world-making innovations? Join us on February 7 to learn more!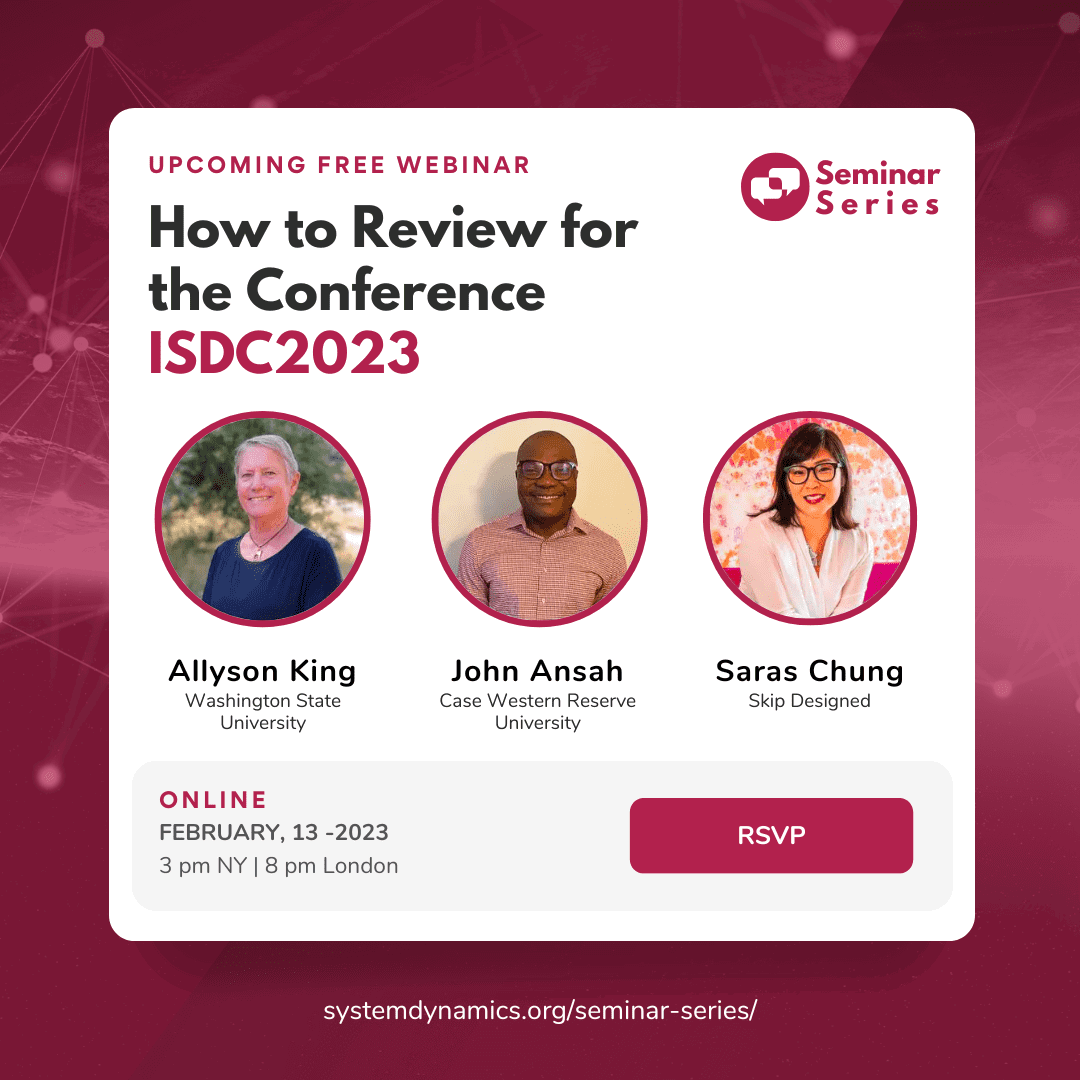 This webinar is designed for potential conference reviewers. We will discuss what makes a constructive review for authors and more!
System Dynamics Society
System Dynamics Society Zoom
This webinar will explain how case examples reveal a common dynamic structure involving the discovery and capture of improvement opportunities. The pace of that process is enhanced by strong leadership and the visibility of early wins, but inevitably slows as the population of potential opportunities is drained.
This seminar is designed for startups, early-career contractors, or other practitioners slogging through the business development cycle of landing System Dynamics contracts