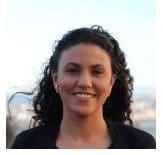 Cherie Dirk Forbes
Student Chapter President
Cherié is a PhD Candidate at the University of Cape Town (South Africa) specialising in applied palaeoecology, with a small component of participatory system dynamics. She believes that having a long-term perspective of changes in ecosystem services and using systems-thinking and SD as a tool to interrogate these changes can increase our understanding of social-ecological resilience. Previously she was a Project Manager at SouthSouthNorth and a Consultant at Conservation South Africa working with local communities on climate change adaptation projects and Ecosystem-based Adaptation. Cherié has a passion for biodiversity conservation, sustainable land-use management and environmental education. Cherié loves working with people and is excited to be volunteering as a co-chair of the SD Colloquium (2021-2022).

Daniela Cialfi
Student Chapter Vice-President
Daniela Cialfi is a cognitive and behavioural economist, heterodox economist and postdoctoral researcher at the University of CHIETI-PESCARA, Italy. Before this, she worked at Procter & Gamble. She holds a PhD in the Human Science curriculum in Economics and Statistics from the University of CHIETI-PESCARA, and an MS in management, finance and development from the University of CHIETI-PESCARA. 
She also is a board member of the Society of Experimental Finance and the Italian Post-Keynesian Society.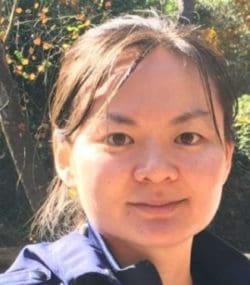 Christine Tang
Student-Organized Colloquium Co-Chair
Christine Tang (CT) is a PhD Student at Worcester Polytechnic Institute (WPI) and works part-time as a Research Scientist for the New Mexico Water Resources Research Institute (NM WRRI) on the Transboundary Groundwater Resilience Network of Networks (TGR NoN) project. CT focuses on dynamic computer simulation modeling and uses other Operations Research (OR) methods as needed to model and mitigate health problems. CT has worked with the U.S. Department of Veterans Affairs and UMass Medical School. When CT is not working with a health system, CT focuses on methodology and applications to aid modelers. CT lives in the Houston, Texas area and occasionally travels back to Worcester, Massachusetts. Event planning is one of CT's hobbies and is part of CT's work with WPI and TGR! As a member of the SDS Student Chapter, Student-Organized Colloquium (SOC) team, and Diversity Committee, CT is committed to aiding all learners, especially students and early career researchers.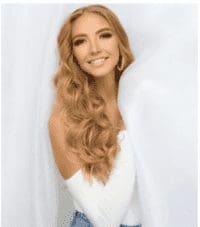 Celia Stafford
Student-Organized Colloquium Co-Chair
Celia is a first year PhD student at Harvard Business School focused in Health Policy Management. Her goal is to address persistent problems in healthcare – ones that have been frequently addressed and to poor effect. In particular, she is interested in using System Dynamics methods (a methodological framework to understand, and manage change by modeling the relationships between all parts of a system to see how those relationships influence the behavior of the system over time) to address behavioral resistance to adoption of new and changing technologies and treatments in healthcare, issues around prior authorization requirements, and drug pricing and innovation.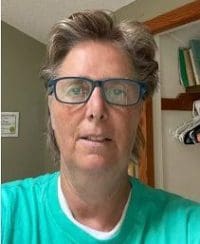 Martha Toy
Secretary
Martha studied mechanical engineering at the University of Waterloo, Canada before entering the Doctor of Veterinary Medicine program, University of Guelph, Canada.  Upon graduation she spent a year in mixed animal practice in rural Alberta, then moved to Calgary where she worked as an emergency companion animal veterinarian for 29 years, initially in private practice and later at the Western Veterinary Specialist Centre.  Since retiring from clinical practice she maintains her interest in the role of the human-animal bond and the ever growing human awareness of animal sentience in the context of Interconnected Health.  Martha is an enthusiastic system dynamics learner and has been volunteering with the System Dynamics Society for the past two years.  Martha wishes to support the emerging synergies between systems thinking, system dynamics, mixed methods modeling and the data sciences to further integrate the unique holistic benefits of system dynamics thinking and communication skills for all life forms and their urban, rural and wild habitats.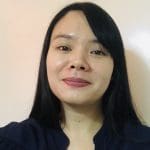 Monique Ann Tiongco
Social Media Coordinator
Monique is an instructor in the Department of Quantitative Methods and Information Technology of the John Gokongwei School of Management at the Ateneo de Manila University (Philippines), where she earned her Master of Science in Sustainability Management focused on using systems thinking to understand the influence of entrepreneurial ecosystems to social entrepreneurship. She teaches Sustainability and Social Responsibility as well as Systems Thinking for Sustainability. She is interested in approaching complex social problems with a big-picture perspective and interdisciplinary knowledge and skills while utilizing systems thinking and System Dynamics. Prior to embarking on an academic career, Monique worked as an accountant in a multinational company. She is also one of the co-founders of the Society of Sustainability Practitioners Philippines.
MEMBERS
Here is a list of volunteer members of the Student Chapter. Together they help out with activities related to the Chapter.