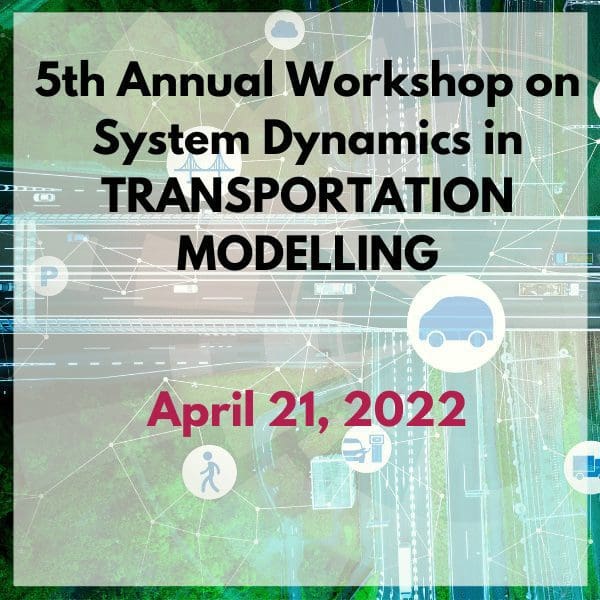 Following from our four previous successful and well-attended events, this free workshop will consist of a mix of presentations, engagement sessions and network building opportunities as well as the SDS Transportation-SIG Annual Meeting. Participants do not need to be a SDS T-SIG member to present or attend. The intention of the workshop is to showcase the range of research and practise being carried out in transport studies and planning using system dynamics (SD) as a modelling method, and it is designed to:
Promote the role of SD in transportation;
Facilitate communication and collaboration in transportation and SD;
Share methodological approaches, teaching materials, works in progress, best practise case studies and state-of-the-art use of SD in transportation research and planning.
The full workshop programme and timings will be confirmed following the abstract submission process.
Due to current uncertainties around travel restrictions, the event will be hosted online, though we hope to offer the opportunity to attend a hybrid event in person at the University of Palermo, Italy (this will be confirmed closer to the date).
Abstract submission deadline (approx. 250 words): Monday 14th February 2022
Please check the event website for further details. Reach out to transportation@systemdynamics.org about questions.