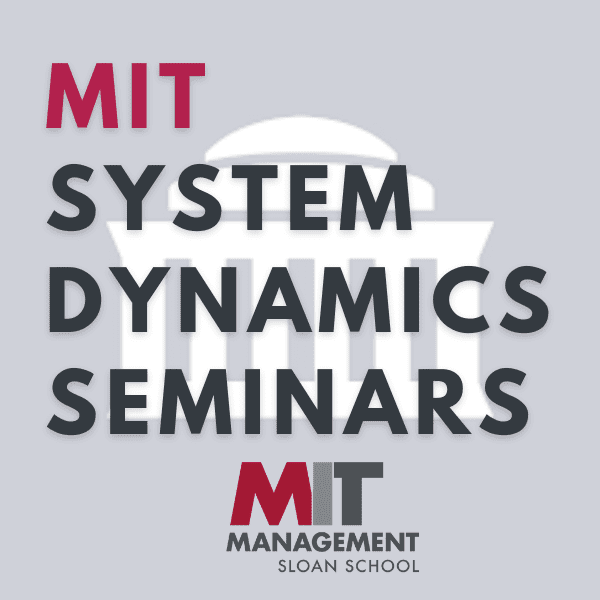 You are invited to attend the System Dynamics Seminar on Friday, October 7th from 12:30-2:00pm EDT in the Jay W. Forrester conference room, E62-450, or via Zoom: https://mit.zoom.us/j/97141505370 (Password: SDFall2022). Our guest speaker will be Kyle Hyndman (University of Texas at Dallas) presenting A Replication Study of Operations Management Experiments in Management Science (see abstract and brief bio below, announcement attached). Lunch will be provided to those attending in person.
If you would also like to schedule a 30-minute 1:1 meeting with Kyle Hyndman, please fill out the following Doodle poll by COB Wednesday and I will confirm times with a calendar invite: https://doodle.com/meeting/participate/id/eE9E20me.
Abstract 
Over the past two decades, researchers in operations management have increasingly leveraged laboratory experiments to identify key behavioral insights. These experiments inform behavioral theories of operations management, impacting domains including inventory, supply chain management, queuing, forecasting, and sourcing. Yet, until now, the replicability of most behavioral insights from these laboratory experiments has been untested. We remedy this with the first large-scale replication study in operations management. With the input of the wider operations management community, we identify ten prominent experimental operations management papers published in Management Science, which span a variety of domains, to be the focus of our replication effort. For each paper, we conduct a high-powered replication study of the main results across multiple locations using original materials. In addition, our study tests replicability in multiple modalities (in-person and online) due to laboratory closures during the COVID-19 pandemic. Our replication study contributes new knowledge about the robustness of several key behavioral theories in operations management and contributes more broadly to efforts in the operations management field to improve research transparency and reliability.
 Kyle Hyndman is a Professor of Managerial Economics at the University of Texas at Dallas. He studies problems related to (i) strategic learning, (ii) coordinating behavior, and (iii) bargaining and coalition formation using both theory and experiments to provide insights on these problems. He works on problems of interest to both economists and operations managers and his research has been published in leading journals in both economics and operations management. Most recently, he has co-edited the book "Bargaining: Current Research and Future Directions", with the aim of providing scholars an up-to-date snapshot of the literature on bargaining theory, experiments and empirics as well as promising new directions for the field.