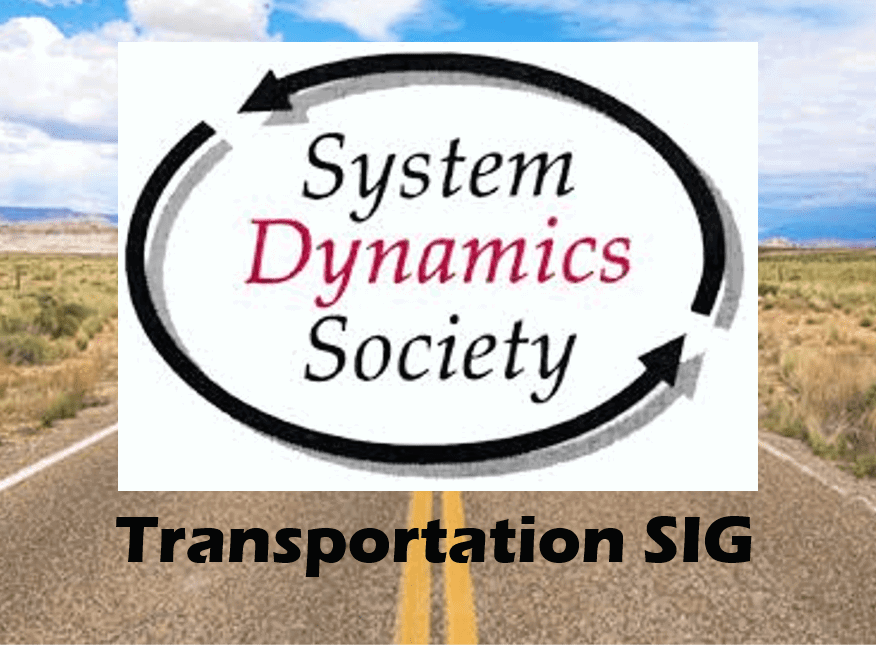 The System Dynamics Society Special Interest Group in Transportation (SDS T-SIG) are pleased to announce that the 6th Annual Meeting on System Dynamics in Transportation Modelling will take place online on Thursday 6th July 2023.
Book your free place now!
We are pleased to announce that the theme for this webinar will be the use of system dynamics in transport consultancy. We will hear from some leading global transport consultancies on how they apply system dynamics to their projects. We will also have a special session promoting the work of MSc and PhD students, as well as the SIG annual meeting where we can discuss our achievements over the past year and plans going forward, inviting all members to contribute or engage.
The proposed agenda is as follows:
12.00-12.10: Welcome and Introductions
12.10-13.30: Consultant presentations (20 mins each)
13.30-13.50: Panel Discussion
13.50-14.00: Short break / networking
14.00-15:00: Student presentations
15:00-15.45: SIG business
15:45-16.00: Final comments
For further information please contact: Transportation@systemdynamics.org