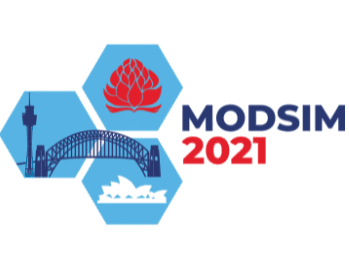 24th International Congress on Modelling and Simulation
We are excited to run a session during MODSIM 2021 on "System Dynamics Applications in OR to Support Decision Making Under Uncertainty". We invite you to join the discussion and make a submission.
The session focuses on applications of System Dynamics (SD) modeling in OR to support decision-making under uncertainty across a diverse range of contexts including defense, mining, public policy, and others. The papers will report the results of SD simulation modeling applications examining proposed defense force design options using behavioral assumptions, combining System Dynamics with meta-heuristics and machine learning (ML), evaluating the potential impacts of emerging technologies in defense under uncertainty, and global minerals depletion through scenario modeling. The session will include papers arising from collaborative efforts between defense, academia, and industry.
We encourage the submission of papers or extended abstracts that:
Highlight applications integrating System Dynamics and Artificial Intelligence
Describe the application of big data in System Dynamics modeling
Explore applications of novel methodological and computational frameworks in System Dynamics (e.g. simulation-optimization and hybrid modeling)
Discuss using System Dynamics to explore decision making under uncertainty
Highlight applications combining System Dynamics and Bayesian modeling to examine alternative future scenarios
Explore applications integrating System Dynamics and machine learning
Describe other applications that expand the frontier for System Dynamics modeling
Join us for a stimulating discussion. Full papers are due by 23 August 2021. If you are submitting an Extended abstract only, it is due by 11 October 2021. More details regarding submission dates here.
Shayne Gary (UNSW), Matt Richmond (DSTG), and Sondoss Elsawah (UNSW)