FREE
Warm-up for the conference!
Saturday, July 24th, 2021
10-11 am New York | 3-4 pm London | 10-11 pm Beijing
Once registered, we will send you a confirmation email with a link to the event and a personalized code for you to use to download the Charge Running app and provide direct access.
Can't make the time?  No worries, you can participate anytime within 24 hours after the event
Any activity is welcomed! Join us to run, walk, bike, row, swim, or just to cheer others on!
We are hosting a virtual event to fundraise for the Student Chapter. Join together to run, walk, bike, hike, row, swim or even walk your dog. All activities are welcome! Prepare to be motivated, inspired, and entertained from the beginning 'till the end – anywhere in the world!
Get a chance to win a free 2022 Society Membership!
The Student Chapter has set a goal to fundraise $4000 and for every $30 you'll receive one numbered ticket and get the chance to win a FREE 2022 Society Membership!
Join us in this fun social event while providing needed support to grow the next generation of System Dynamicists.
Watch this video to learn more about the virtual race experience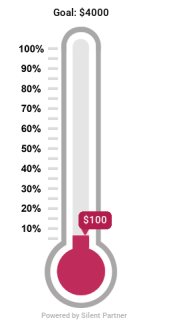 Description
The Society is pleased to underwrite the cost of the Virtual 5k hosted by
Charge Running.
50% of the proceeds from contributions up to $2000 and thereafter 100% of the proceeds will accrue to the Student Chapter to support their activities including the annual Student-Organized Colloquium at our conference. The
Student Chapter
 brings together students, early career system dynamicists, and people new to the field into Society. We are an international group of students facilitating System Dynamics learning, career-building, and networking opportunities for the global community to join and benefit from System Dynamics. 
We
promote the development of the field and the interchange of knowledge and research in all related fields
 including social sciences, supply chain management, agriculture, paleontology. We also organize a yearly Colloquium to promote the communication between the students and the practitioners of the field and to boost student interest. Your generous donations will contribute to several initiatives, including:
Creating learning opportunities for students through scholarships
Develop the Student-Organized Colloquium and additional introductory classes
Boost the awareness of System Dynamics in universities where it is not formally taught
Fund Student Chapter events
If you would like to try Charge Running before race day download the app from the
App Store
or
Google Play Store
and sign up for the FREE 7-day trial. See
chargerunning.com
FAQ's
for details.