Suggested Donation: $30
Support the Student Chapt
We had lots of fun warming up for the #ISDC2021. People joined us from all over the world to show their support for the Student Chapter. While the fundraising run is over., you can still donate and contribute to growing the next generation of System Dynamicists
Get a chance to win a free 2022 Society Membership!
The Student Chapter has set a goal to fundraise $4000 and for every $30 you'll receive one numbered ticket and get the chance to win a FREE 2022 Society Membership!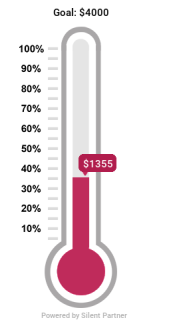 Out of stock
Description
The Society is pleased to underwrite the cost of the Virtual 5k hosted by
Charge Running.
50% of the proceeds from contributions up to $2000 and thereafter 100% of the proceeds will accrue to the Student Chapter to support their activities including the annual Student-Organized Colloquium at our conference. The
Student Chapter
 brings together students, early career system dynamicists, and people new to the field into Society. We are an international group of students facilitating System Dynamics learning, career-building, and networking opportunities for the global community to join and benefit from System Dynamics. 
We
promote the development of the field and the interchange of knowledge and research in all related fields
 including social sciences, supply chain management, agriculture, paleontology. We also organize a yearly Colloquium to promote the communication between the students and the practitioners of the field and to boost student interest. Your generous donations will contribute to several initiatives, including:
Creating learning opportunities for students through scholarships
Develop the Student-Organized Colloquium and additional introductory classes
Boost the awareness of System Dynamics in universities where it is not formally taught
Fund Student Chapter events