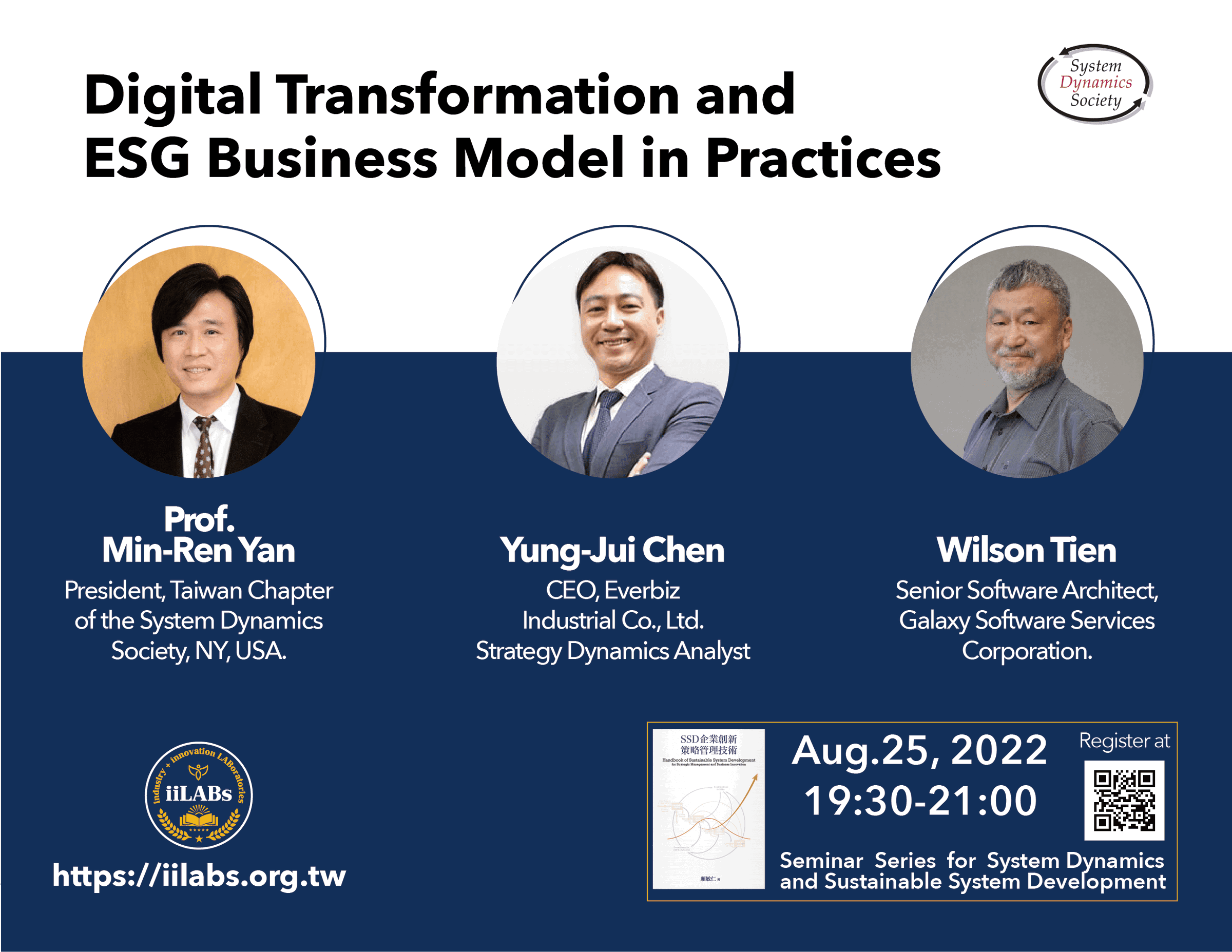 This event will be presented in Chinese.
The Taiwan Chapter of the System Dynamics Society presents a seminar series on System Dynamics and Applications on Sustainable System Development.  We aim to bring more Chinese speaking SD educators and practitioners together with this seminar series and share more recent developments from Taiwan Chapter.
Session Chair:
Prof. Min-Ren Yan, President of the Taiwan Chapter of the System Dynamics Society.
Practitioner's Case Presentation:
Yung-Jui Chen, CEO, Everbiz Industrial Co. Ltd. Strategy Dynamics Analyst.
Wilson Tien, Senior Software Architect, Galaxy Software Services Corporation.
Abstract
This session presents real world case studies on System Dynamics Applications and Sustainable System Development.  From the perspectives of Digital Transformation and ESG business model development, we introduce academia-industry collaboration cases to explore the development of new business model in practices. Supported by the Ministry of Economic Affairs, experience on building industry-academic partnerships and the innovation ecosystem will be addressed.
Note: This event is following Taipei Time (7:30pm – 9:00pm).