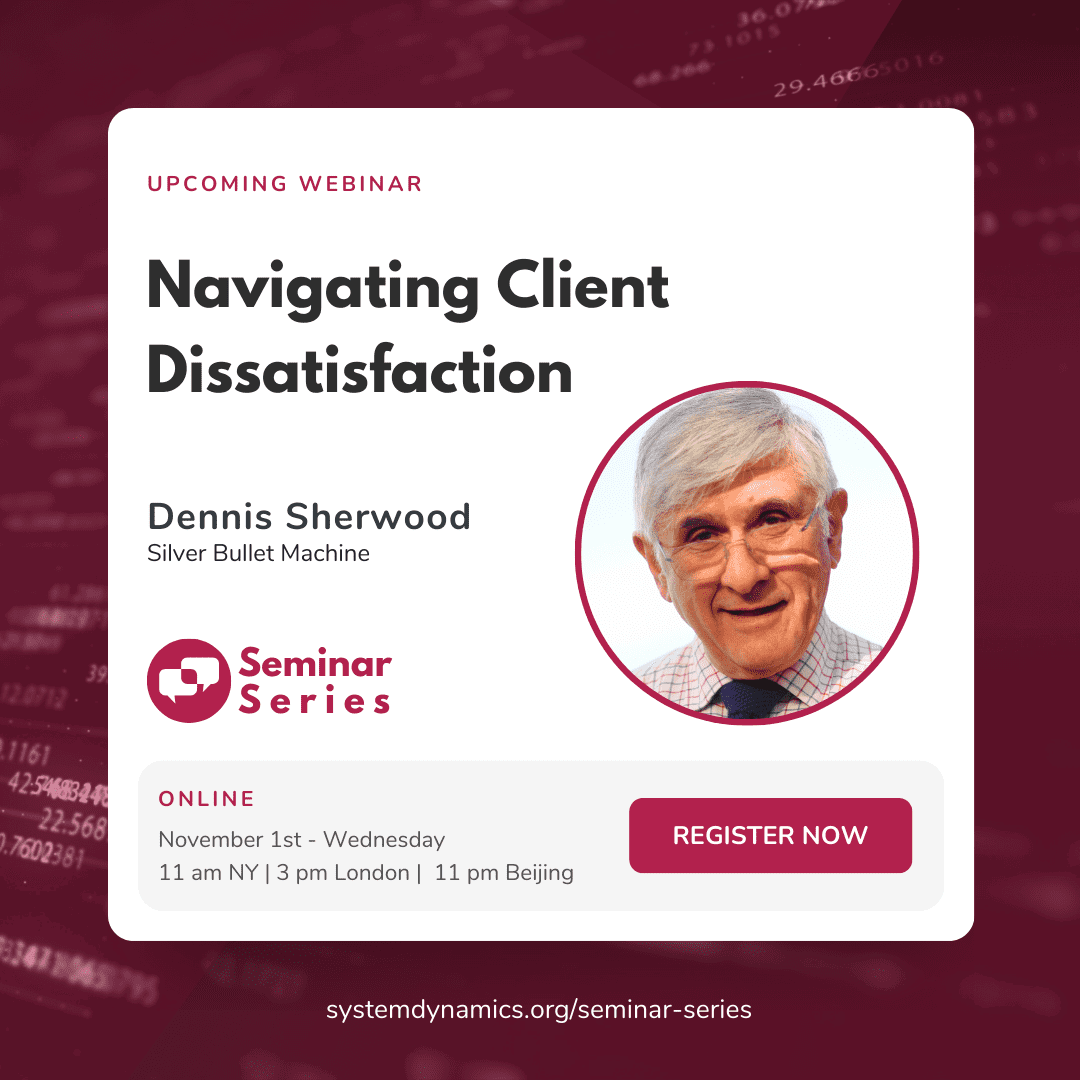 11 am NY | 3 pm London | 11 pm Beijing | Time Converter
Navigating Client Dissatisfaction
Every consultant has their share of success stories, but what happens when the client doesn't like the analysis? Dive deep into the realities of professional consultancy where not every project ends with a fairy tale conclusion. In this session, Dennis Sherwood will share his personal journey of a decade-long engagement with a government client. Through this lens, he will shed light on the complexities and challenges faced when results don't align with client expectations.
Join us to:
Delve into the intricate dynamics of client relationships beyond conventional success narratives.
Unpack strategies to manage, navigate, and turn around situations when clients are dissatisfied with the outcomes.
Engage in an open forum to share your own experiences of when project outcomes diverged from client expectations.
About the Presenter
Dennis Sherwood has championed organizational innovation and creativity for over 20 years through his UK-based consultancy. A fervent advocate of systems thinking, Dennis's vast experience ranges from being a consulting partner at Deloitte to holding pivotal roles at establishments like Goldman Sachs and SRI Consulting. An acclaimed author, Dennis has authored 15 books on topics spanning innovation, creativity, and systems thinking, with titles such as "Seeing the Forest for the Trees" and "How to Be Creative: A Practical Guide for the Mathematical Sciences." Join us as Dennis unravels the nuances of client relationships, providing invaluable insights from his distinguished career.