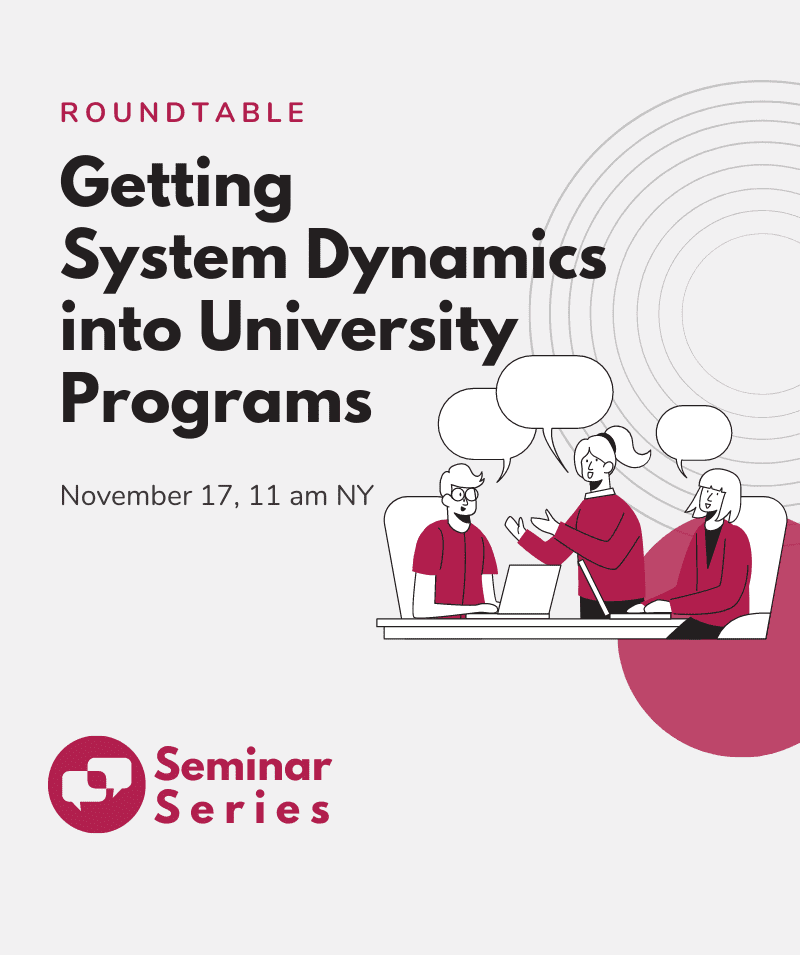 There's a growing demand for System Dynamics and a way to respond is to increase penetration in universities. Training students that can apply the method to different realities is the best strategy to continue developing and strengthening the field. These future professionals will learn how to make more effective decisions using simulation models and systems thinking.
Join us in a roundtable to discuss and share your ideas to get System Dynamics into more universities. The primary question we will explore together with participants is:
What are the issues, opportunities, and obstacles to increasing System Dynamics penetration in universities worldwide?