The International System Dynamics Conference (ISDC) convenes practitioners who demonstrate what's new and developing in their fields with System Dynamics. This section of the WiSDom Blog, "Conference Highlights," asks system dynamicists to spotlight key presentations and innovations presented at the conference.
– Conference Highlights Editorial Team: Saras Chung, Will Glass-Husain, Jack Homer, Sara Metcalf, and Remco Peters with coordination by Christine Tang
This highlight by Suzanne Manning spotlights work that demonstrated gender dynamics in System Dynamics modeling. Special thanks to Dr. Sara Metcalf for her editorial support on this post.
Connecting Perspectives on Gender Dynamics
"All that separates, whether of race, class, creed, or sex, is inhuman, and must be overcome" –  Kate Sheppard, a leader of the women's suffrage movement in Aotearoa New Zealand.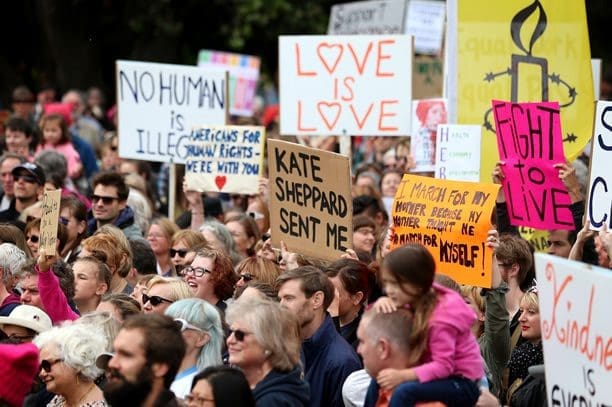 Kate was a woman ahead of her time, championing diversity and equality in the nineteenth century. She recognized the need to overcome all forms of discrimination.
As systems scientists, we can use our work to spotlight and disrupt discrimination, or leave these difficult issues aside, losing opportunities for insight. Science is not conducted in a vacuum. The research questions we choose to investigate, variables we choose to model, assumptions underpinning our simulations – these are under our control. 
As a first-time attendee at the 2021 International System Dynamics Conference, I was excited to see presenters spotlighting gender discrimination and the emergent system properties of gendered bias.
Two in particular, focused on gender-based violence, one of the biggest issues facing women in the world today. A poster titled It is Not My Fault was presented by Paola García Vázquez, Sandra Vázquez Guerra, Daniela Videa Martínez, and Gloria Pérez Salazar. The authors demonstrated a model of gender-based violence in Mexico, depicting feedback loops that discourage women from reporting by placing them in vulnerable positions without police protection. Their suggested policy intervention was to fund NGOs to provide strong support for women, to which an attendee suggested targeting the "machismo" culture which normalised violence against women instead. 
Eduardo De la Vega addressed that culture in his model of violence among adolescents in rural Colombia, suggesting men's "conquer and domination" tendencies were a key factor for violence on the streets. Both Paola and Eduardo found that focusing on changing men's attitudes towards violence in general, and against women in particular, could significantly impact violence. In other words, beyond the basic goal of keeping women safe, the models pointed to initiatives that make men safe to be around.
Trust was spotlighted by Sarah Pritchard, Lucy Puckett and Andrew Brown in their Work in Progress  presentation titled The Terrible Bargain. By modelling intimate relationships, they showed how men's respectful behaviour towards women could be a balancing feedback loop that disincentivises unwanted behaviour. I agree – that's a terrible bargain, for all involved. Their model included the impact of "patriarchal cultural norms." Targeting societal norms of male behaviour…there's a theme here. 
Another presentation, Sexual and Gender Minority Youth in the Foster Care Model by Dana Prince, Braveheart Gillani and Meagan Ray-Novak, highlighted a critical perspective using minority stress theory. They provided an alternative to linear models that suggest solutions that "blame the victim", and instead reveal the complex structural issues that lead to multiple levels of stressors for this population. Policy makers need to see this work.
Policy makers should also see how gender dynamics emerge in Fernando Redivo's model of household level food security in Zambia. Fernando considered a wide range of variables that might influence food security and found that a key factor for supporting food security was to proactively support women who head households. The presence of gendered structural discrimination in Zambian households meant that without extra help, these women were generally not able to sustainably support their families. 
Hesam Mahmoudi and Navid Gaffarzadegan also found insights that could help improve women's lives, by investigating what causes disagreement among physicians. Their paper examined how physicians balance risk and outcomes in their decision processes, noting that some obstetricians overuse Caesarean sections for delivering babies. By choosing a gendered medical example, their analysis leaves the door open for questions about how to model women's agency and influence in decision-making about delivery, suggesting fruitful avenues for further work. 
Parallel to issues of gender, another area for further work was identified by Irene Headen, Mikayla Branz and Ellis Ballard in their review of structural racism research in System Dynamics. They found very few articles in their search. Their recommendation was that models about systemically marginalised people should involve those people in development and analysis. 
This advice was on my mind as I attended a presentation by Takuma Ono of work with Rowland Chen, Ivan Taylor, Saroj Koul, and Mia Vogel, on promoting the success of women of color entrepreneurs in the United States. Takuma presented a thorough and high quality model.  While this project had not yet involved the subjects of the model directly, Takuma indicated that the next phase of their research would involve reaching out to these women to gather their perspectives.
System Dynamics practitioners are making important contributions to gender analysis, and we might expect to see even more at ISDC2022, since next year's conference theme is 'Diversity'. One analysis that I want to keep quiet, though, is from a Work in Progress presentation on gender and the Beergame, by Maria Guadalupe Arias, Juan Pablo Torres, Karla Padilla, and Samuel Madariaga. They compared gender differences while playing a look-and-react Beer Game, and the findings were disputing the literature that says men tend to focus their gaze on a single thing and women look around more. Please don't share this with my kids – I've been telling them that as a mother I have an innate ability to see everything they do!
Suzanne Manning
Suzanne.Manning@esr.cri.nz
Twitter: @slmanning1
Suzanne is passionate about gender equality, education and science. She is currently trying to change the world by working as a social scientist at the Institute of Environmental Science and Research in Aotearoa New Zealand.