The 2022 China Chapter Annual Meeting & Shanghai University of International Business and Economics (SUIBE) System Dynamics Young Scholars Forum was successfully held on September 13 as a combination of online and offline. More than 70 participants from universities, enterprises, and scientific research institutions attended the forum.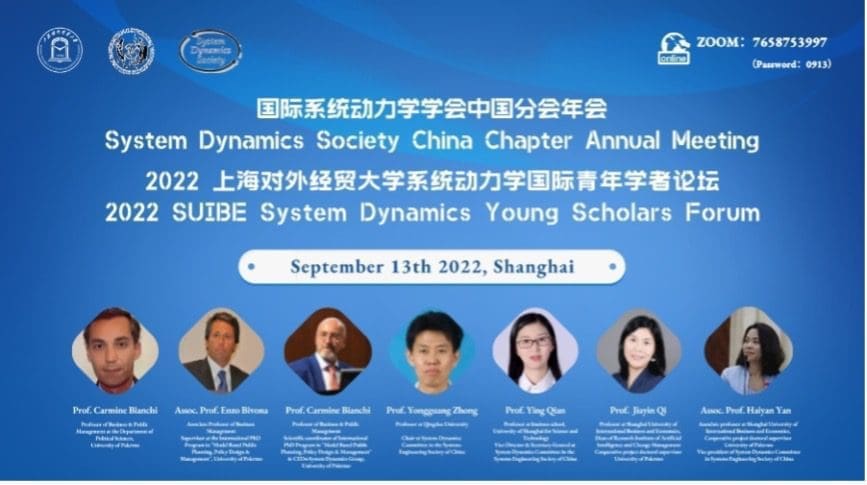 The theme of this forum was "System Dynamics and Collaborative Governance". The purpose was to explore intersectional theories, concepts, issues, and lessons learned at the nexus of collaborative government and System Dynamics, to advance understanding of the cross-cutting and complex issues of collaborative governance implementation. Under the current general trend of interdisciplinary and coordinated development, in-depth academic discussions on this topic have essential theoretical and practical significance. This forum invites leading researchers both in system dynamics and collaborative governance to share their views and advice from the perspective of academics, public government, and business practices.
Prof. Wu Zhong, vice president of SUIBE, delivered the opening speech. He expressed his sincere congratulations on the convening of the forum and expected that this forum would inspire us both in methodological and theoretical contents. This forum is also an innovative exploration based on years of in-depth collaboration between SUIBE and the University of Palermo in Italy. Beginning in 2014, a collaborative Ph.D. program on "Model-Based Public Planning, Policy Design, and Management" was officially started. The development of the project has promoted academic cooperation and talent training between the two universities.

This forum had two sessions: "Moment of Glory" and "Moment of Rising Stars". The Moment of Glory was dedicated to the memory of Professor Qifan Wang, one of the leading pioneers of System Dynamics in China, for his outstanding contribution to the development of the discipline. This session was chaired by Professor Yongguang Zhong, Chairman of the System Dynamics Committee of the Systems Engineering Society of China. First of all, the video clips show Professor Wang's outstanding contributions to the leadership and development of system dynamics in China in various aspects such as talent cultivation, academic research, and international cooperation. Afterward, John Sterman, Paal Davidson, and John Richardson also revisited their friendship and experience of working with Professor Qifan Wang through videos. The representatives of Professor Qifan Wang's former students also shared the guidance Prof. Qifan Wang provided to their academic path.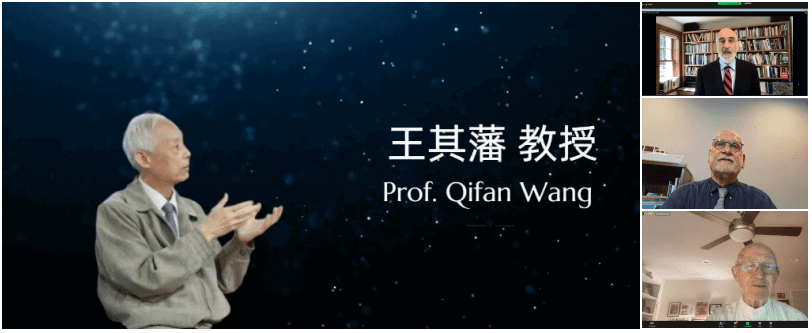 The discipline was passed on to young scholars represented by those participating in the "Moment of Rising Stars". This session was chaired by Professor Jiayin Qi. Professor Carmine Bianchi from the University of Palermo delivered the keynote speech entitled "Enhancing societal resilience to super-wicked problems and localizing Sustainable development Goals through Dynamic Performance Management & Governance". Young scholars Linlin Wang, Federico Cosenz, Peishan Loo, and Zhenping Zhang presented their research respectively. Each speech was followed by comments and discussions by two experts.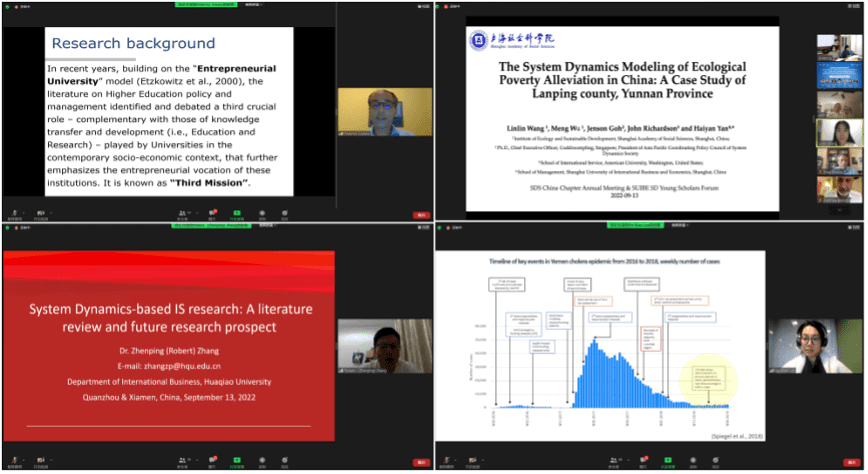 Finally, Professor Yongguang Zhong and Professor Enzo Bivona respectively summarized the whole forum. The overall arrangement and the quality of the academic discussion are the inheritance and development of system dynamics disciplines, promoted dialogue and communication between China and the rest of the world in the field of system dynamics, and the cultivation of more young scholars in this field.
A Close-Up on Our New Look We are excited to reveal our new logo and branding, embodying the System Dynamics Society's values and vision for the future. The looped arrows with an S curve symbolize growth, change over time, and commitment to raising complex...
Celebrating Women's International Day Over the past several decades, more women have become part of the System Dynamics field, greatly increasing gender diversity in our discipline. We have many amazing, inspiring, brilliant, and visionary female leaders. Today...
Documenting The Modeling Process #InTheLoop Documenting the Modeling Process December 07 at 11 am NY | 4 pm London | 11 pm Beijing | Time Converter Join us for another webinar! This presentation will describe data structuring and then focus on the many advantages of...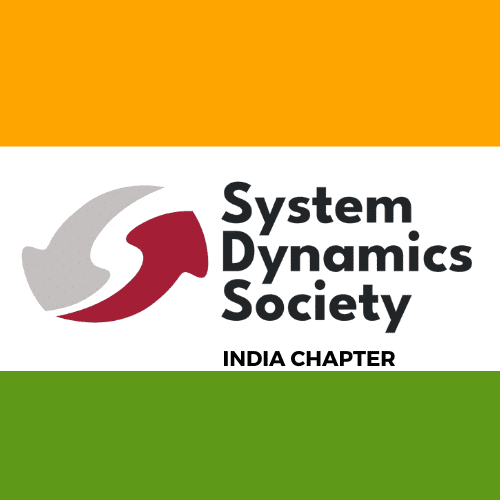 We are very excited to invite you to another year-end meet up and chat, this time featuring Bob Eberlein – who has been a vital member of the SDS since its early days and also a pivotal developer of Vensim, and now Stella – some of the most widely used...
The World Bank Uses System Dynamics to Identify Root Causes of Poverty EXECUTIVE Summary Madagascar has one of the highest poverty rates in the world. In 2022, an astonishingly three out of every four people in Madagascar lived below the poverty line. Poverty has...
Fast-Track Cities Uses System Dynamics to Enhance HIV Care EXECUTIVE Summary Low levels of viral suppression at 69% for people with HIV make it hard to believe the 95% target level will be achieved by 2030 in St. Louis, USA. As a solution, Fast-Track Cities-STL opted...
System Dynamics Unravels ICU Tensions at the Portuguese Oncology Institute EXECUTIVE Summary The Portuguese Oncology Institute (IPO) faced a critical challenge in its intensive care unit (ICU) where doctors and nurses experienced high turnover due to tensions with...