Economics SIG News: Spring 2022
Spring 2022 Events
Networking and Discussion Session
February 11th, 2022 Noon – 1PM (New York)
See this event page for details
David Wheat
April 8th, 2022 Noon – 1PM (New York)
Professor I. David Wheat will present on the MacroLab template to jump-start macro modeling.
Past Presentations
Mr. Gene Bellinger hosted a "Potential Econ SIG Model Repository Demo" in which we brainstormed platforms and processes on how to create and sustain an economics focused repository.
Mr. Al Thibeault presented "WIP: Rare Earth Element Industry Dynamics" in which he explained the problem he plans to model for his dissertation. Below is his work-in-progress model sector map.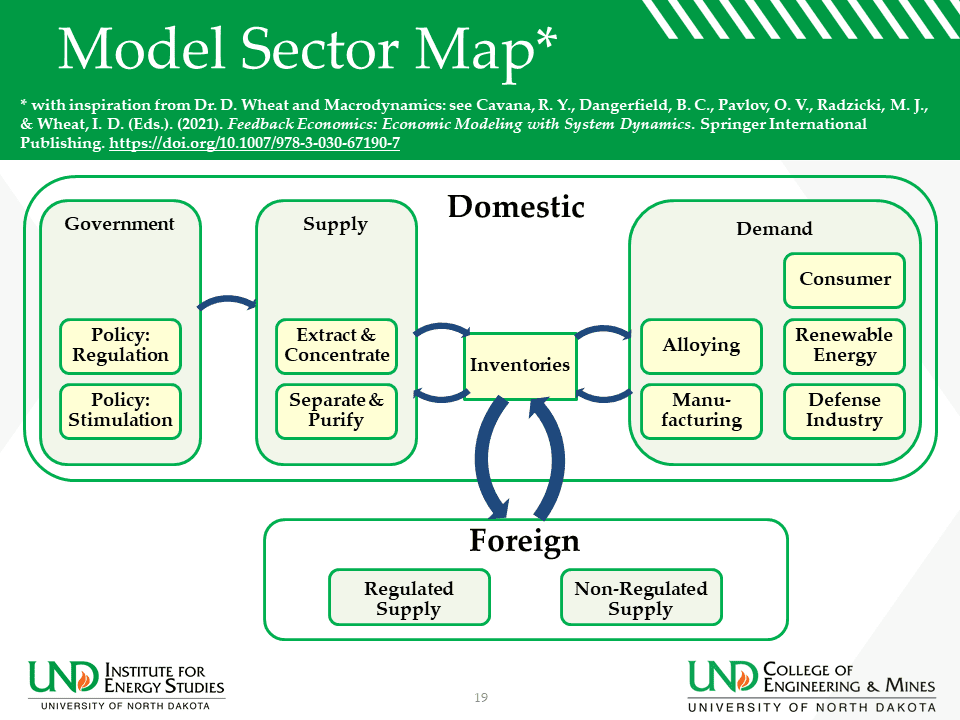 Join, Present or Report News
If you want to join the Econ SIG, present your work, or report news, please email Christine Tang (ctang@wpi.edu).
Volunteer 
Interested in getting involved? We are always looking for volunteers to help out with tasks. Please fill out this form if any of our activities interest you and we will reach out to you.
Past Newsletters
Honoring Excellence: A Glimpse into the Awards of the International System Dynamics Conference The International System Dynamics Conference brings together experts, practitioners, and students to exchange ideas, showcase real-world applications, and celebrate...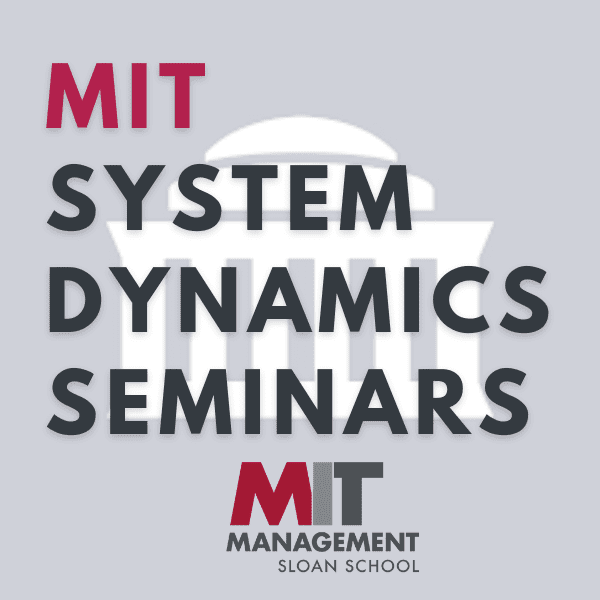 Please visit the MIT System Dynamics Seminars page for more information. You are invited to attend the System Dynamics Seminar being held on Friday, December 8th from 12:30-2:00pm EST in the Jay W. Forrester conference room, E62-450, or via...
The World Bank Uses System Dynamics to Identify Root Causes of Poverty EXECUTIVE Summary Madagascar has one of the highest poverty rates in the world. In 2022, an astonishingly three out of every four people in Madagascar lived below the poverty line. Poverty has...
Fast-Track Cities Uses System Dynamics to Enhance HIV Care EXECUTIVE Summary Low levels of viral suppression at 69% for people with HIV make it hard to believe the 95% target level will be achieved by 2030 in St. Louis, USA. As a solution, Fast-Track Cities-STL opted...
System Dynamics Unravels ICU Tensions at the Portuguese Oncology Institute EXECUTIVE Summary The Portuguese Oncology Institute (IPO) faced a critical challenge in its intensive care unit (ICU) where doctors and nurses experienced high turnover due to tensions with...