Economics SIG News: Spring 2022
Spring 2022 Events
Networking and Discussion Session
February 11th, 2022 Noon – 1PM (New York)
See this event page for details
David Wheat
April 8th, 2022 Noon – 1PM (New York)
Professor I. David Wheat will present on the MacroLab template to jump-start macro modeling.
Past Presentations
Mr. Gene Bellinger hosted a "Potential Econ SIG Model Repository Demo" in which we brainstormed platforms and processes on how to create and sustain an economics focused repository.
Mr. Al Thibeault presented "WIP: Rare Earth Element Industry Dynamics" in which he explained the problem he plans to model for his dissertation. Below is his work-in-progress model sector map.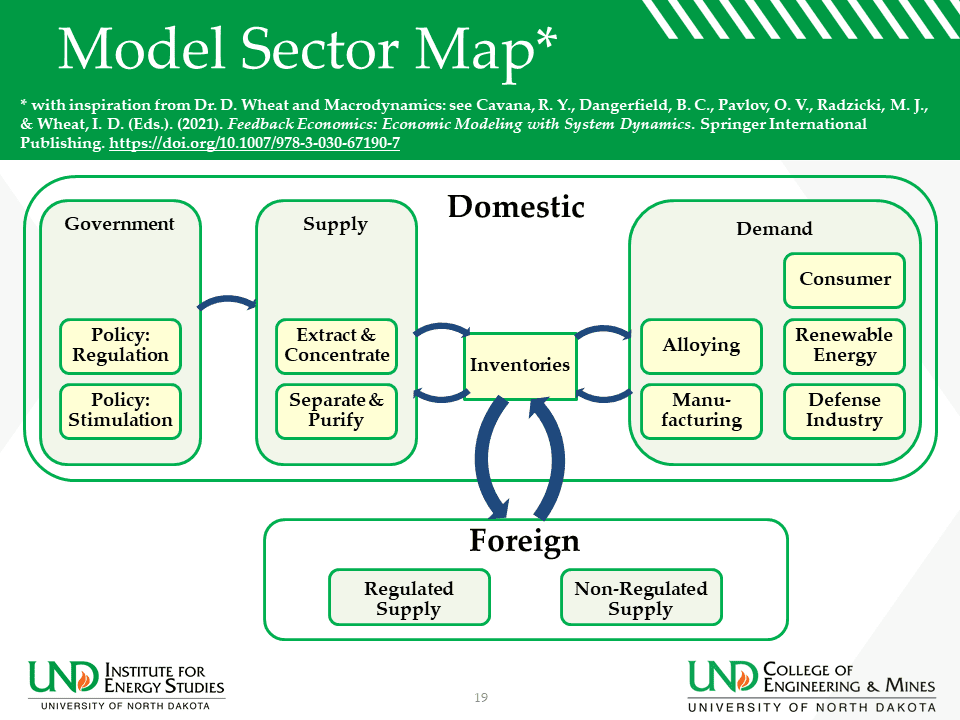 Join, Present or Report News
If you want to join the Econ SIG, present your work, or report news, please email Christine Tang (ctang@wpi.edu).
Volunteer 
Interested in getting involved? We are always looking for volunteers to help out with tasks. Please fill out this form if any of our activities interest you and we will reach out to you.
Past Newsletters
Q&A Session: From Problem Selection to Modeling and Career Development with Mohammad Jalali A Q&A session with Mohammad Jalali. An interactive event where the audience is the main driver of the talk. Questions from all directions, from how to choose a good...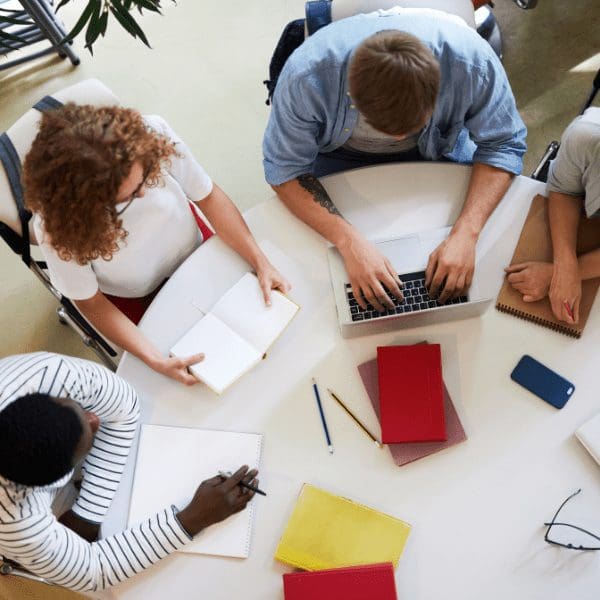 The Oceania Chapter of the System Dynamics Society: 2023 Systems Thinking and Modelling Symposium An introduction to System Dynamics Modelling with Mark Heffernan Presenter:  Mark Heffernan (Adjunct Professor, Western School of Computing, Engineering &...
Twinings Uses System Dynamics Games to Enhance HR Capability "Realistic simulation is a powerful approach to building capability. The business simulation developed [by Dashboard Simulations and Lane4] gave [Twinings staff] an experience that called for them to develop...
RSC Uses System Dynamics to Increase HVACR Sales Against the Tide "Using the proven Strategy Dynamic process focused our limited resources on organizing strategic issues, identifying the critical resources, and developing the insight to more rapidly create intuitive...
Achieving a Polio-Free World Through System Dynamics Simulation EXECUTIVE Summary This System Dynamics model underpinned a 192 country resolution to eradicate polio globally and led the Bill and Melinda Gates Foundation to give Rotary International $100 million to...