Systems Thinking, Fast and Slow
In 2011, the Nobel Prize-winning economist Daniel Kahneman published his best-selling book "Thinking, Fast and Slow", which extended the work on cognitive biases he had started with his co-author Amos Tversky many years earlier. Kahneman defines two systems of the mind, "System 1", which jumps quickly to answers through simple heuristics, and "System 2", which analyzes decisions more deliberately and looks for more evidence. 
A person (or organization) with a lazy or undeveloped System 2 can get along fine in routine decision-making but will tend to make mistakes—jumping to incorrect conclusions and bad decisions—when the situation is more complicated and nuanced. The biases causing these mistakes go by such names as confirmation bias, availability bias, anchoring, and the fallacy of "what you see is all there is" (WYSIATI).
Systems thinking and modeling are supposed to help individuals and organizations make decisions more holistically and with all significant factors in mind—that is, to strengthen the role of System 2 in the world.

However, even a systems approach can fall prey to the usual cognitive biases of System 1 if it becomes dominated by certain loud voices in the room, gives too little consideration to all the evidence, applies a rigid template to a situation with potentially important idiosyncrasies, or otherwise rushes to conclusions.
Fast versus Slow may seem to pose a dilemma in the business world, where potential clients have limited time and budgets at their disposal. Although everyone knows that a thorough and careful job is ideal, some systems thinking consultants may be tempted to offer the promise of powerful insights using a "quickie" approach (e.g., using only causal-loop diagrams and no data collection) that takes weeks rather than months. Naive clients may attribute supernatural abilities to a smooth consultant who makes such promises and forget the fact that the problem at hand is difficult and has stymied all previous attempts at a solution.
Although such a consultant may get lucky a handful of times, with clients satisfied in the short term and glad to give a thumbs-up testimonial, that consultant's luck will sooner or later run out. Short-term improvement will lead to later disaster, and the inadequacies of the consultant will be revealed for all to see. The rise and fall of a single consultant may be no cause for alarm, but if that consultant has convinced an army of others to take the same approach, the result could be catastrophic for the field as a whole. That field will have allowed its sober System 2 side to be smothered by the false attractions of go-with-the-gut System 1.
Fortunately, there is a way around the apparent dilemma, as many experienced system dynamics consultants already know. The solution is to propose a small initial simulation model (supported by data collection but not at a detailed level) for the first several weeks of work. A satisfied client may then choose to go on to a definitive second stage involving more complete data collection and expanded modeling.

 
As System Dynamics practitioners, we should reaffirm the scientific method and avoid being seduced by "fast" System 1 with its inevitable trajectory of overshoot-and-collapse. We must have confidence that a reliable System 2 approach will serve our clients—and our field—best in the end.
by Jack Homer (VP of Professional Practice)
Call for Presenters: Seminar Series We at the System Dynamics Society are continually seeking vibrant and knowledgeable presenters for our ongoing Seminar Series. As we unfold the calendar, there's always a place for more insights, experiences, and expertise to enrich...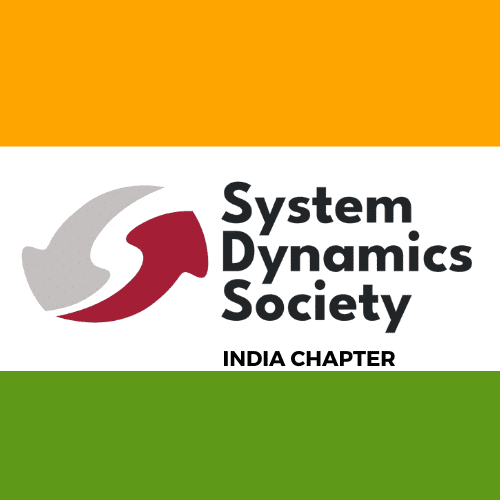 We are very excited to invite you to another year-end meet up and chat, this time featuring Bob Eberlein – who has been a vital member of the SDS since its early days and also a pivotal developer of Vensim, and now Stella – some of the most widely used...
The World Bank Uses System Dynamics to Identify Root Causes of Poverty EXECUTIVE Summary Madagascar has one of the highest poverty rates in the world. In 2022, an astonishingly three out of every four people in Madagascar lived below the poverty line. Poverty has...
Fast-Track Cities Uses System Dynamics to Enhance HIV Care EXECUTIVE Summary Low levels of viral suppression at 69% for people with HIV make it hard to believe the 95% target level will be achieved by 2030 in St. Louis, USA. As a solution, Fast-Track Cities-STL opted...
System Dynamics Unravels ICU Tensions at the Portuguese Oncology Institute EXECUTIVE Summary The Portuguese Oncology Institute (IPO) faced a critical challenge in its intensive care unit (ICU) where doctors and nurses experienced high turnover due to tensions with...